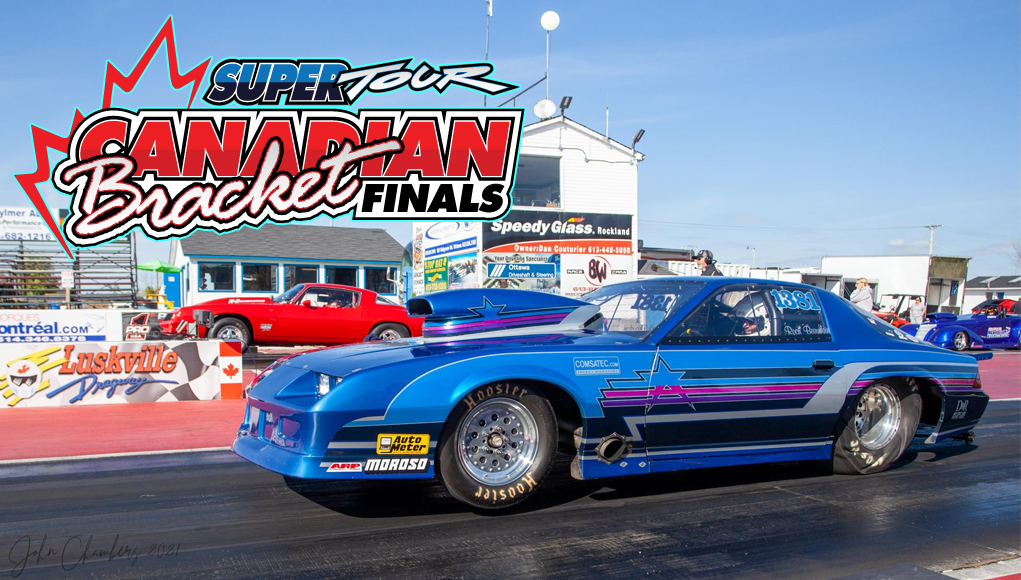 The 7th annual Super Tour Canadian Bracket Finals presented by PARA Performance in collaboration with B&G Performance Sunoco Race Fuels and Val-D'Or Chrysler took place last month at Luskville Dragway. The traditional end of season event that is usually presented at Icar Mirabel was exceptionally held in Luskville this year. Event promoters have already confirmed that the event will return to Icar next year.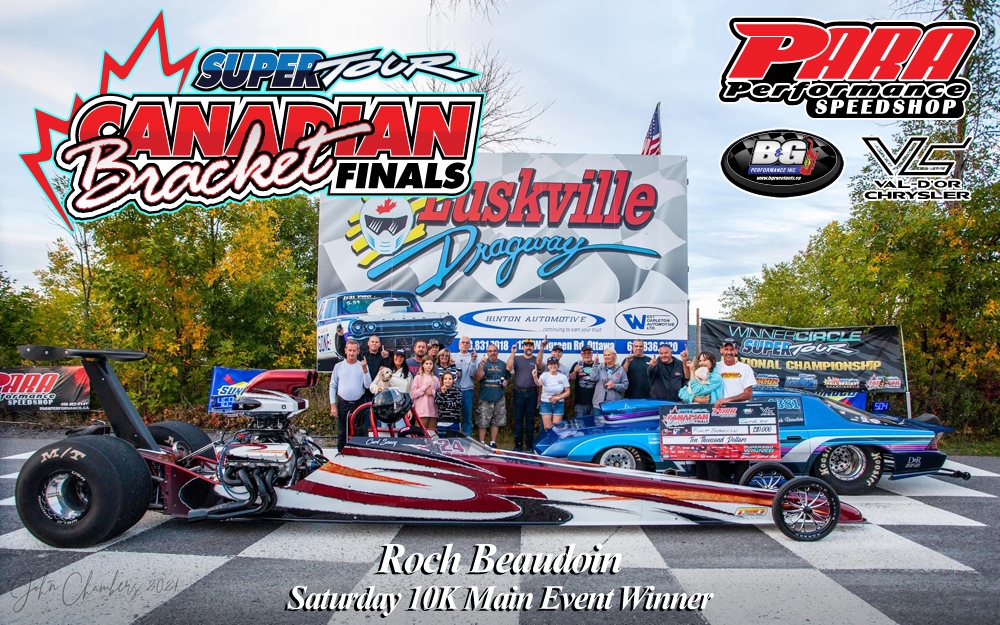 In the Super Pro category, Saturday's Main Event winner was Roch Beaudoin from North Bay with his Camaro. Beaudoin took home the $ 10,000 payout with a win over Carl Soucy from Gatineau with his Diamond Dragster. Beaudoin first knocked out Troy Davis from Ottawa with his American Dragster to advance to the final round while Soucy had the bye-run.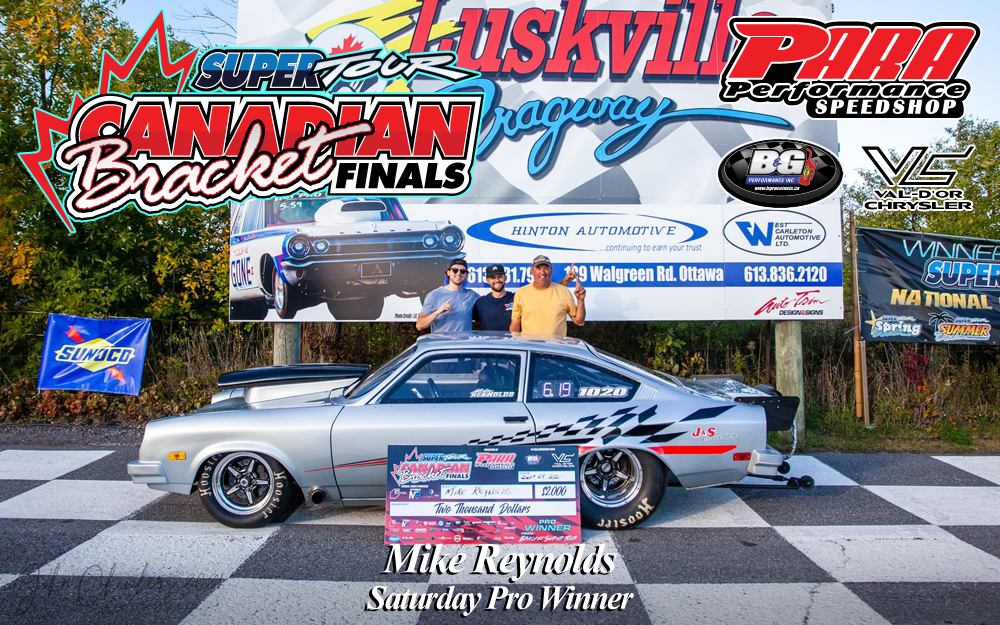 In the Pro category, reigning champion Mike Reynolds from Ottawa claimed a second win with his new to him Chevrolet Vega over Ottawa's Larry Lepine Jr. on the bike. The very competitive Lepine won the Super Tour Fall Bracket earlier this season. Semi-finalists of this race were Stephen Ballantyne and Mark Thompson.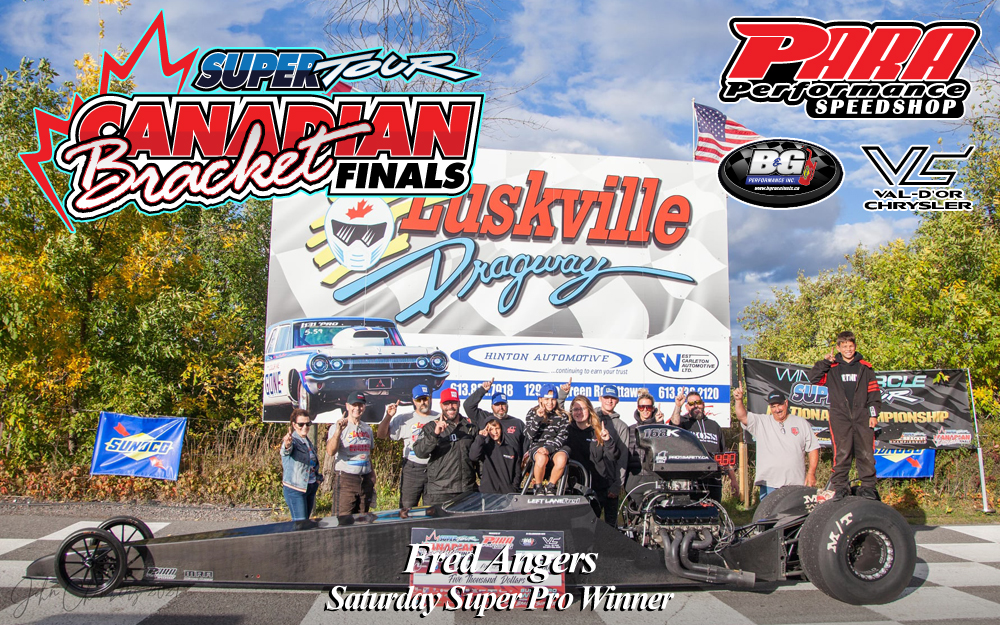 On the second day, Fred Angers from Laval parked his 2021 Diamond Dragster in the winner's circle by winning against Mike Chénier from Gatineau with his Undercover Dragster. Angers got passed Don Vincelli from Montreal while Chénier had the bye to the finals.
In Pro, Jason Feltcher from Vernon, Ontario with his Ford Mustang blocked Stephen Ballantyne of the national championship title by taking the win on Sunday! Feltcher first knocked out Glen Tandy in the semi-finals and claimed his first win on the Super Tour circuit. This win, confirmed the National Championship Title to Fred McDonald while Ballantyne needed one more round win to surpass him. Ballantyne had the best of Russ Fraser in the semifinals.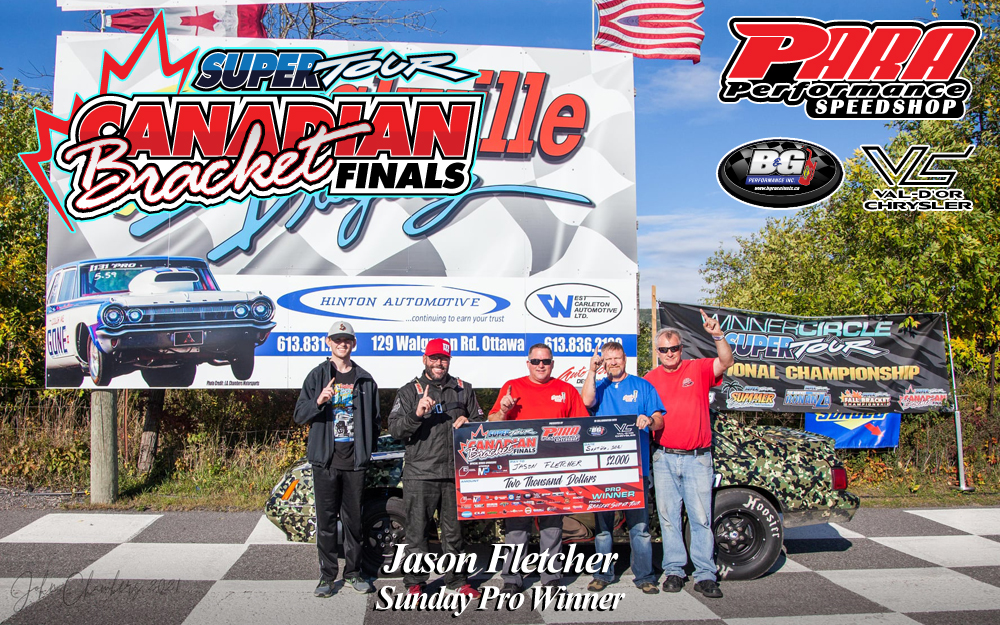 In the Juniors, Xavier Magny won on Saturday against Trevor Monaghan. Then Monaghan won on Sunday against Julia Malcolm.
A ton of members giveaways were handed out on this last Super Tour weekend of the season.
The national champions were finally known as Terry Miron took the Super Pro title, Dale Gauthier is the Door Car Champ, Fred McDonald is the Pro Champ and Trevor Monaghan in Junior Champ.
The schedule for the next season of Bracket Super Tour activities will be revealed shortly!