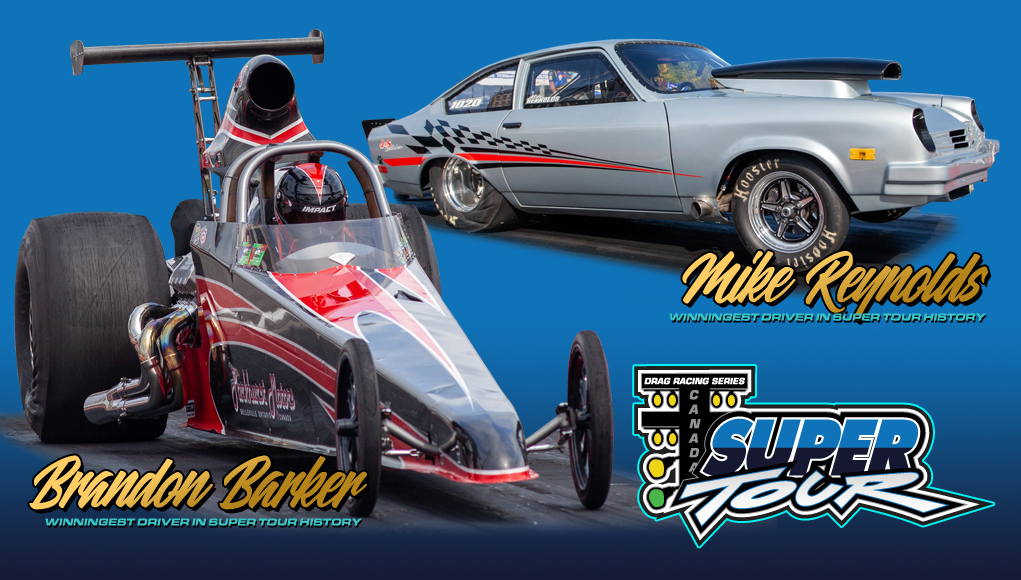 2018 Super Pro Champion Brandon Barker from Belleville, Ontario and 2020 Pro Champion Mike Reynolds from Ottawa are the two racers with the most Super Tour wins since the series was founded in 2016.
Despite the fact that he has not won on the circuit in the last two seasons, Barker has scored a total of six wins, four of which were in his championship season in 2018. He is the most successful racer in the Super Pro category leading the way over 2019 champion Derek Malcolm who got five wins and 2016 champion Kyle Jessup who got four wins.
Mike Reynolds has had two wins this season to bring his tally to six. Reynolds was not entered in the first two seasons of the Super Tour. Since entering the championship, he has won at least one race per season. He is the most victorious Pro category rider ahead of Stephan Ballantyne with 4 wins.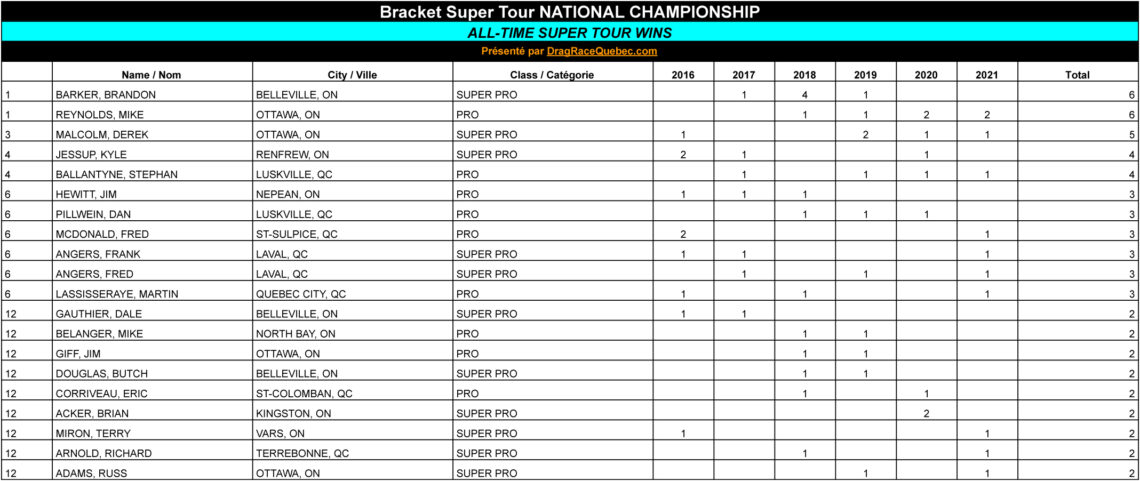 The 2017 national Super Pro champion Fred Angers de Laval is the rider with the most points in total during the six Super Tour seasons with 30,800 points. He is followed by Gauthier and Son with 30,400 points and Frank Angers with 28,000 points. New 2021 champion Terry Miron is in fourth place with 27.700 points followed by 2019 and 2016 champions Derek Malcolm and Kyle Jessup.

In the Pro category, Eric Corriveau of St-Colomban remains the driver accumulating the most points over the six seasons with 29,800. He is followed by Daniel Blouin of Quebec with 27,200, Patrick Alarie of Luskville with 25,400 points and Martin Lassiseraye of Quebec with 25,100 points.