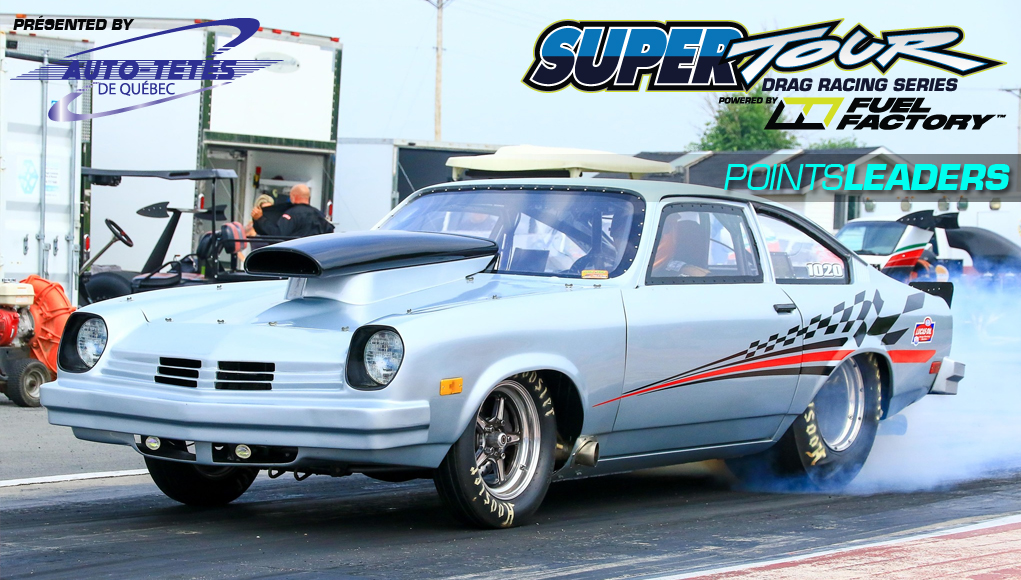 SUPER PRO
Roch Beaudoin from Corbeil, Ontario has taken the lead in the Super Pro category with 4,200 points. Following her win in the last race, Becky Gauthier from Belleville, Ontario moves up to second place with a score of 2,100 points. Frank Angers from Laval and the defending class champ, Phil Harvey from St-Calixte, are tied for third place. The top 5 in the Super Pro category is completed by Felix Ballabey from St-Michel.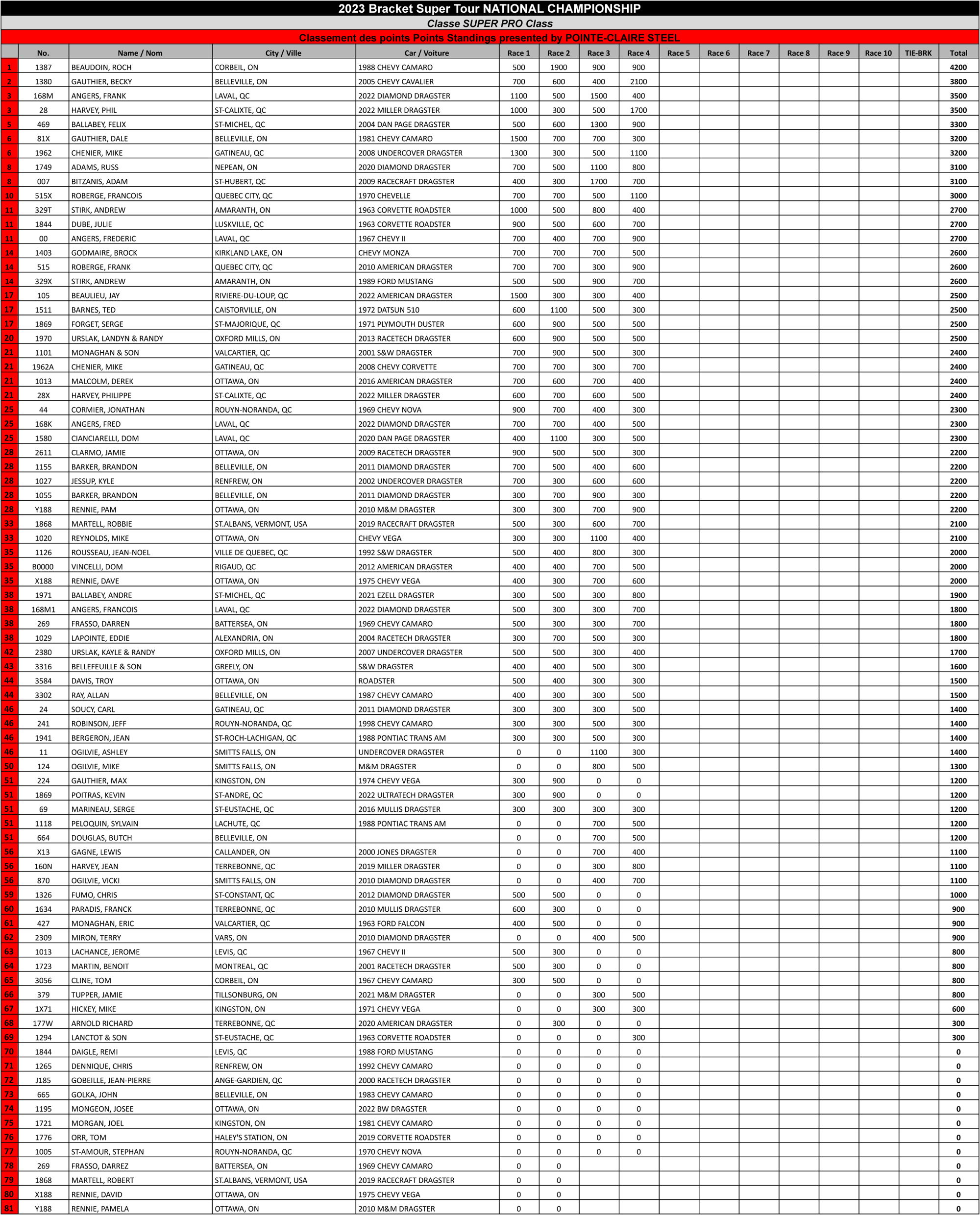 PRO
In the Pro category, the 2017 champion Mike Reynolds from Hun Club Park, Ontario is at the top of the standings with a total of 4,400 points, thanks to his win in the last race. Darryl and Gab Jensen are in a good position in second place, despite being 700 points behind the leader. Keith White from Kahnawake and Jean-Guy Bédard from Chambly are in fourth position, while the top 5 in the class is completed by François Rondeau from Ste-Julie and Pat Alarie from Luskville.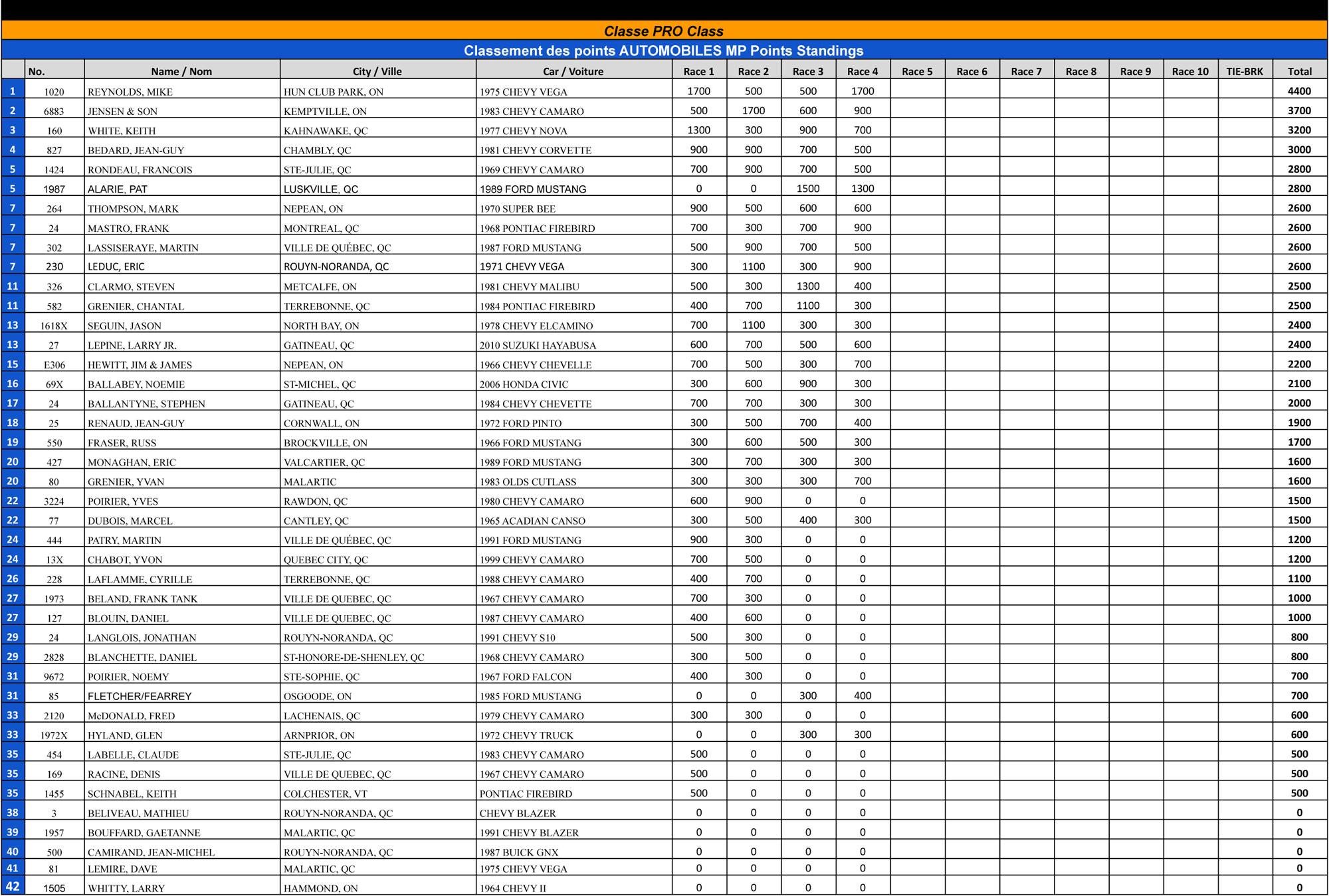 JUNIOR
In the Juniors category, Katie Adams from Ottawa and Lea Monaghan from Valcartier are tied for the lead, followed by the Angers brothers, Mvrick and Logan, from Laval. Parker Seguin from North Bay completes the top 5.

NEXT EVENT
The next three rounds of the National Super Tour championship will take place from August 3rd to 6th during the 42nd edition of the Bracket Bonanza Week, presented by NAPA Auto Parts in collaboration with Lewis Gagné Trucking, Antrim Truck Stop, and B&W Race Cars at Luskville Dragway.
Follow Bracket Super Tour on Facebook or visit www.BracketSuperTour.ca to learn more!