Despite the uncertain weather, a total of 120 entries were recorded for the third annual Super Tour Summer Bracket Nationals presented by Ogilvie Auto in collaboration with Honeywell Works, J&S Collision, and Clarmo Auto Repair at Luskville Dragway last week.
At the end of the day on Friday, Jamie Tupper from Tillsonburg, Ontario, driving the Dragster Undercover, claimed victory in the Super Pro category, defeating defending champion Dave Rennie with his Vega. In the Pro category, Larry Lepine Jr. on his motorcycle emerged as the winner against newcomer Michael Harling.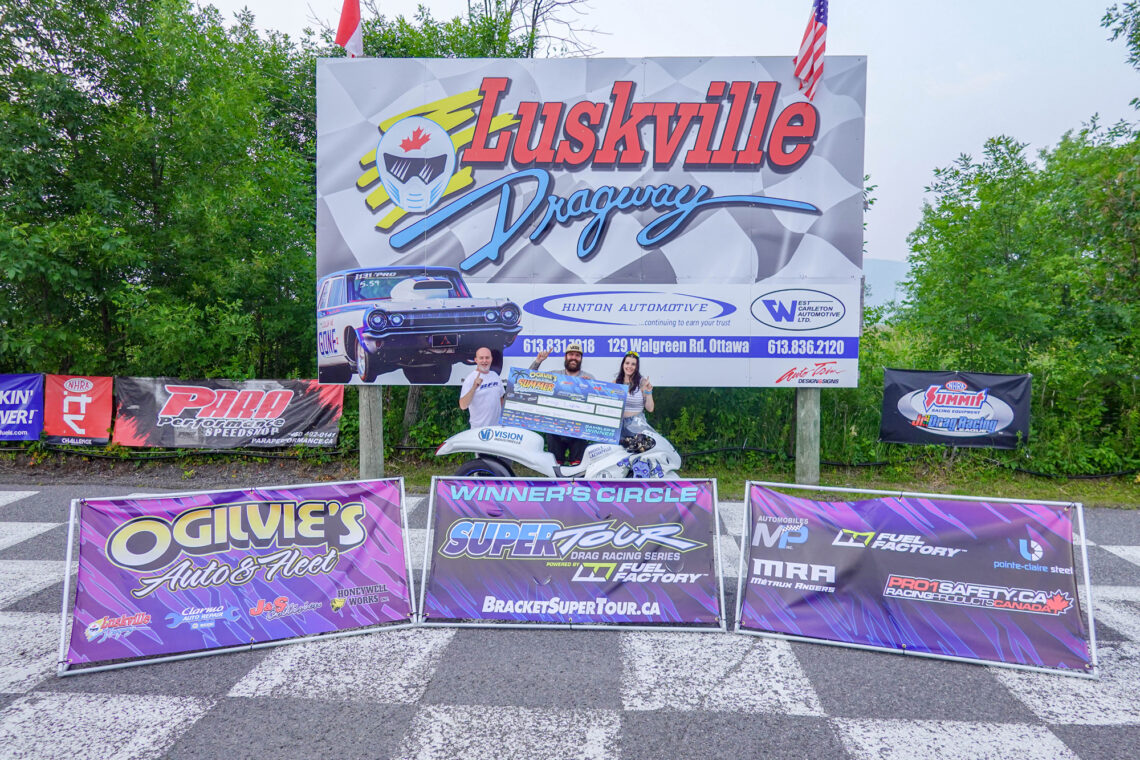 After a few rounds of eliminations on Saturday, the activities were interrupted by heavy rainfalls. On Sunday morning, the spectators witnessed the first-ever all-women final in the history of the Bracket Super Tour, as Laura Shephard triumphed over Ashley Ogilvie. Adam Bitzanis reached the semi-finals in this race.
In the Pro category, Ashley Muttart from North Bay made a comeback after several years of absence, securing the victory against Pat Alarie. Steven Clarmo and Mike Reynolds were the semi-finalists in this race.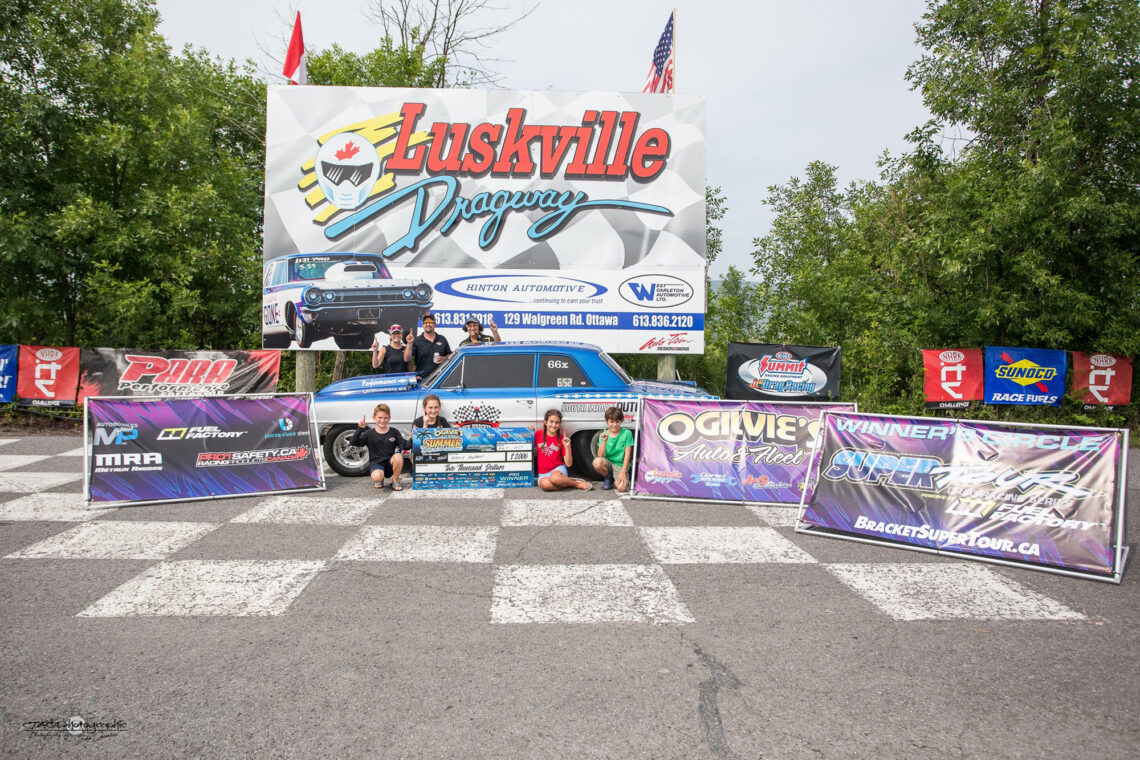 On Sunday, Becky Ray Gauthier raced to the winner circle to make it two for two for the Ladies as she took out Speedy Mike Chenier in the final round. Chenier had the upper hand against defending champion dragster Phil Harvey in the semi-finals.
In the Pro category, Mike Reynolds from Ottawa made a strong comeback to claim the win over Eric Leduc. Saturday's champion, Ashley Muttart, and runner-up Pat Alarie were the semi-finalists in this race.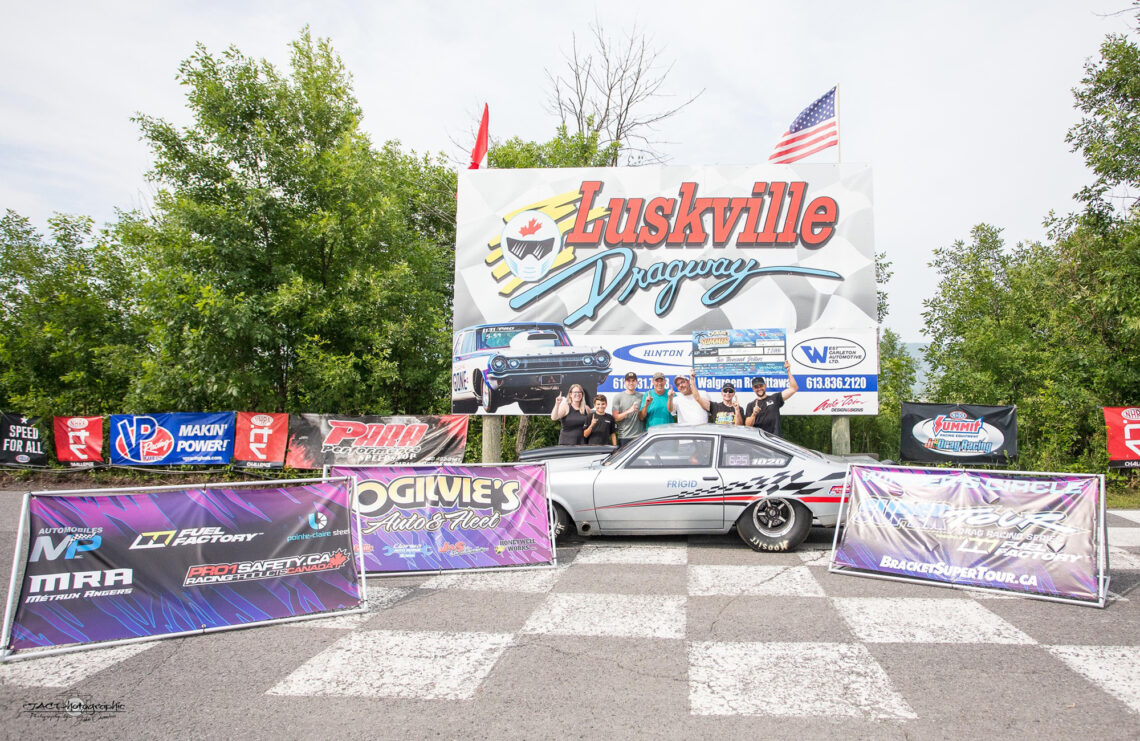 In the Junior category, Logan Angers from Laval scored a double win by winning on Saturday against Lea Monaghan and on Sunday against Emy Roberge.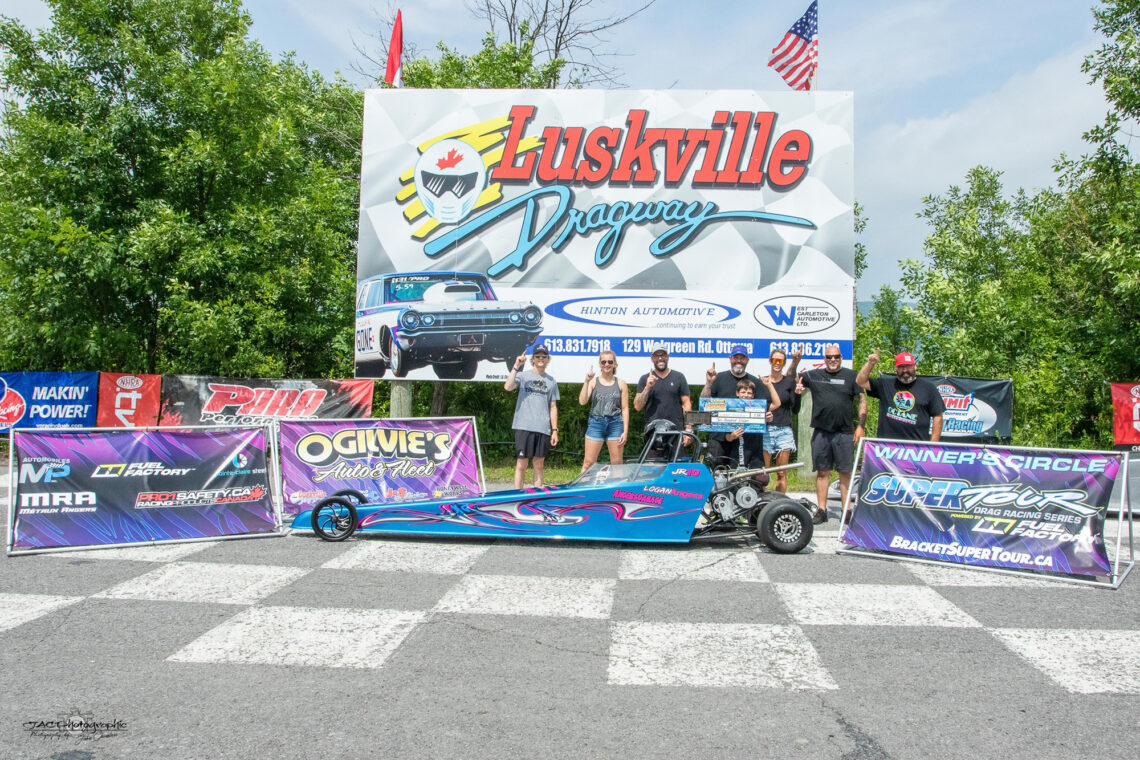 The next round of the Bracket Super Tour will take place from August 3rd to 6th as part of the prestigious Bracket Bonanza presented by NAPA Auto Parts Canada in collaboration with Lewis Gagné Trucking, Antrim Truck Stop, and B&W Race Cars.