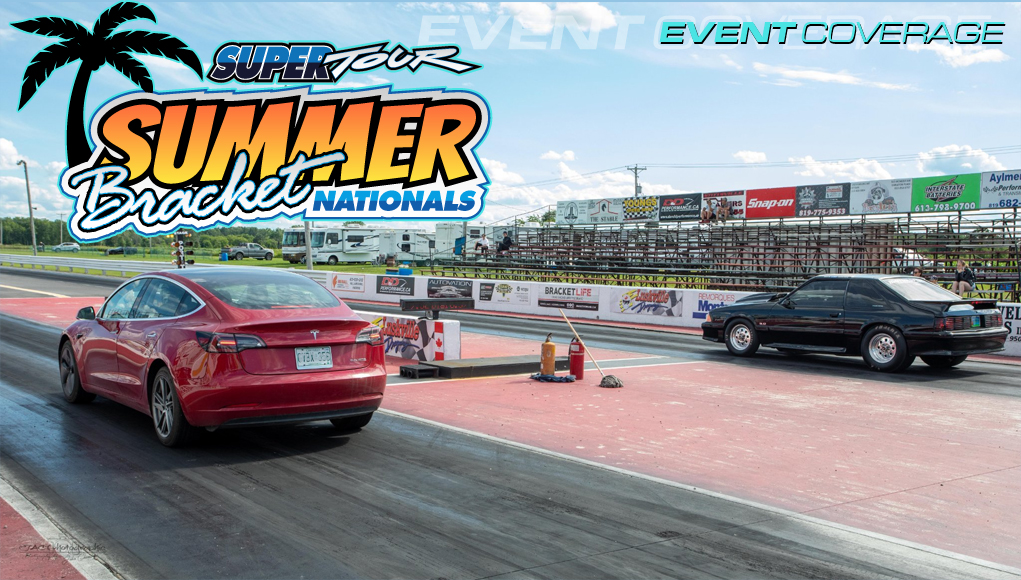 Ottawa's Lawrence Williams broke a barrier this weekend by becoming the first driver to claim a Super Tour win driving an electric vehicle. Williams drove his Tesla Model S to the winner circle on Sunday as Quebec City's Iceman Martin Lassiseraye go on the wrong side of the tree in the final round. Aidan Clarmo and Francois Rondeau were the semi-finalists of that race.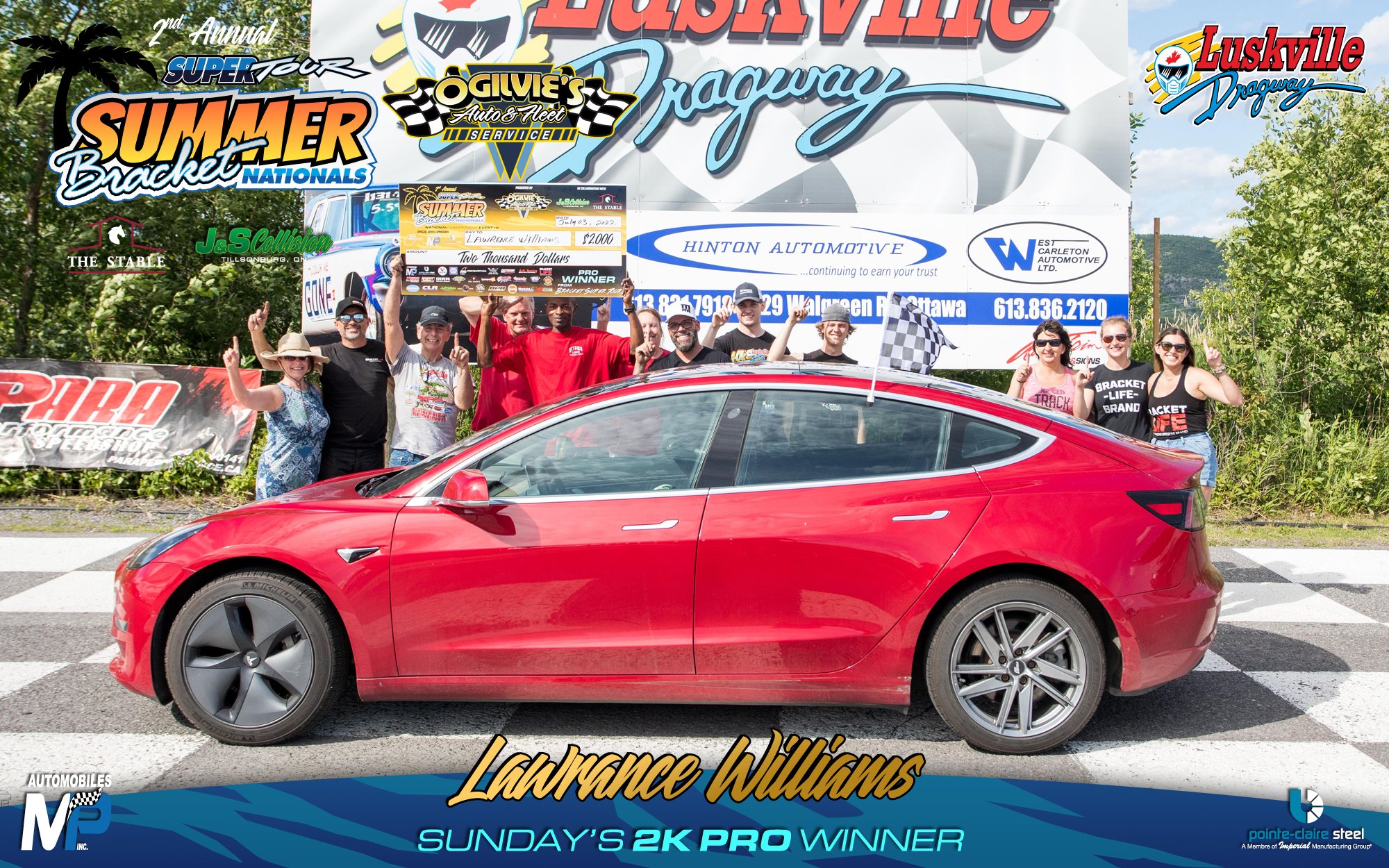 Perfect weather allowed race promoters to register 135 entries for this first Super Tour event of the season at Luskville Dragway.
Activities began on Friday with the two Gambler's Races. In Super Pros, Landyn Urslak from Oxford Mills, Ontario drove is Racetech Dragster to win the race over Super Tour Event Director Fred Angers from Laval with his 1966 Chevy II.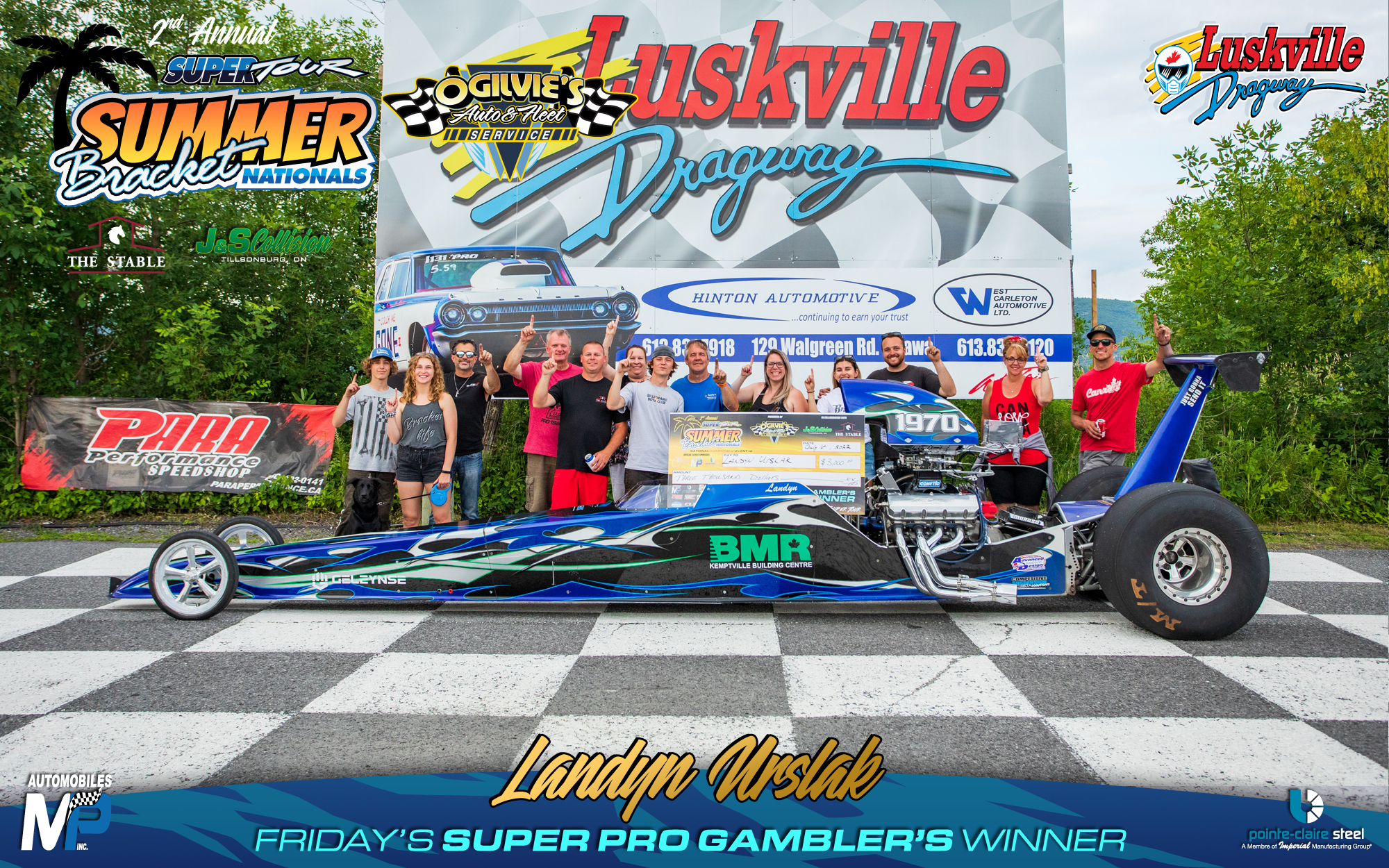 In the Pro category, Stephen Ballantyne from Luskville with his trusted Chevette had the better of newcomer Martin Robert from Montreal with his Chevy II.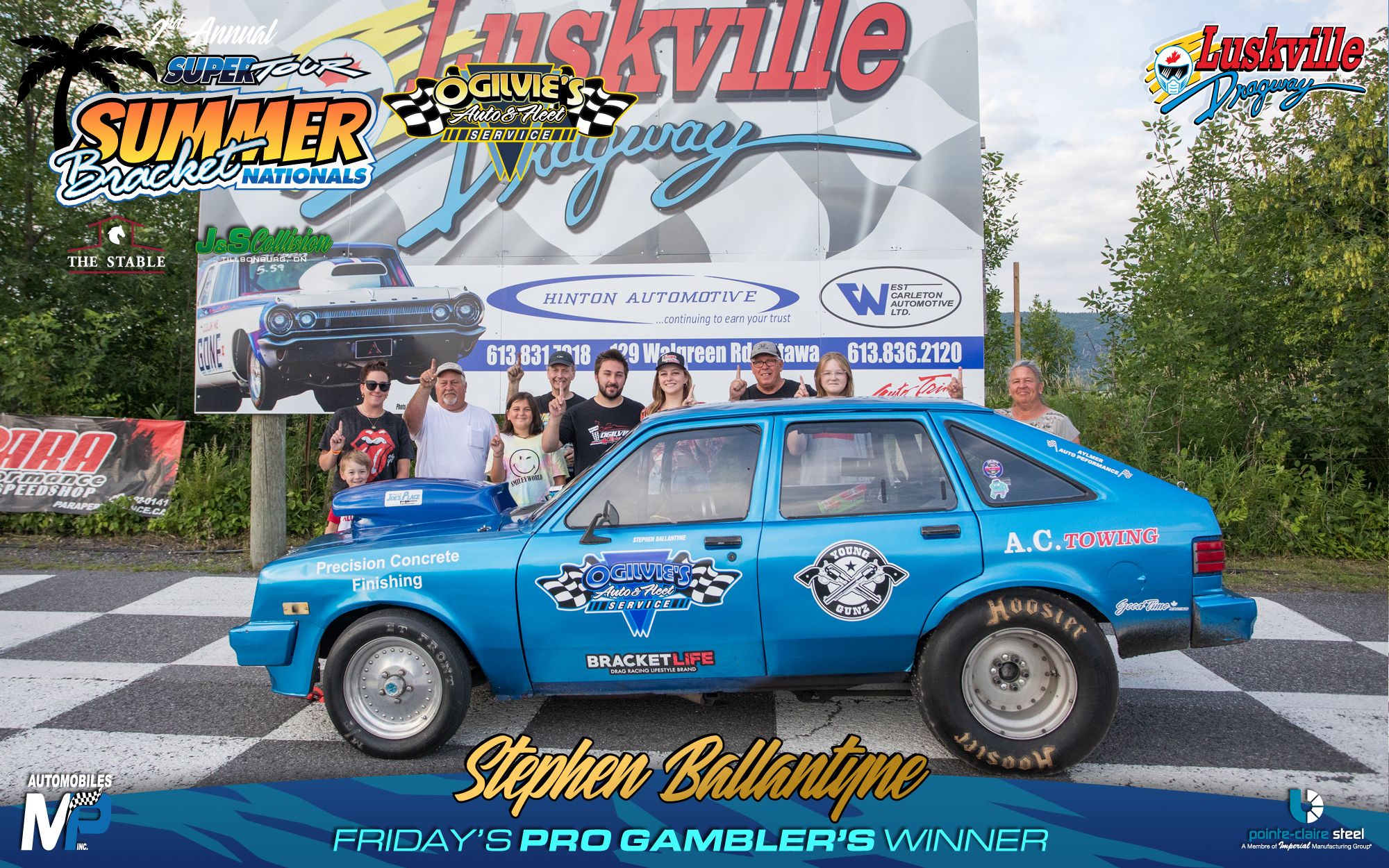 On Saturday, Angers was back in the Final for a second consecutive race to lose this time against Phil Harvey from St-Calixte with his new 2021 Miller Dragster. Dave Rennie and Remy Boisclair were the semi-finalists of that race.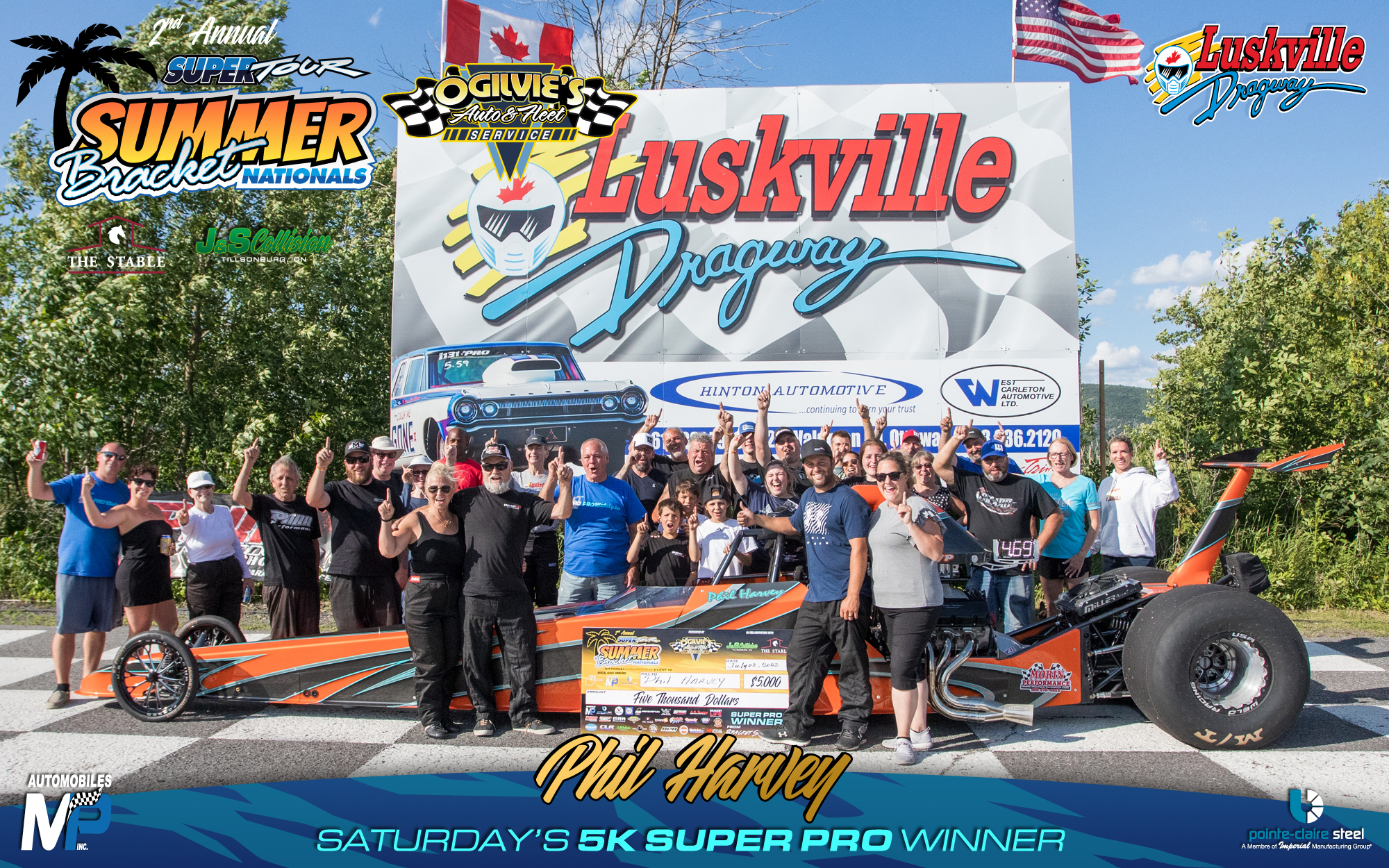 On the Pro side, Martin Raymond also lost in a second consecutive final while Tina Clarmo from Edwards, Ontario won her first ever victory in the very competitive Pro category. Jason Fletcher and Richard Belanger were the semi-finalists of that race.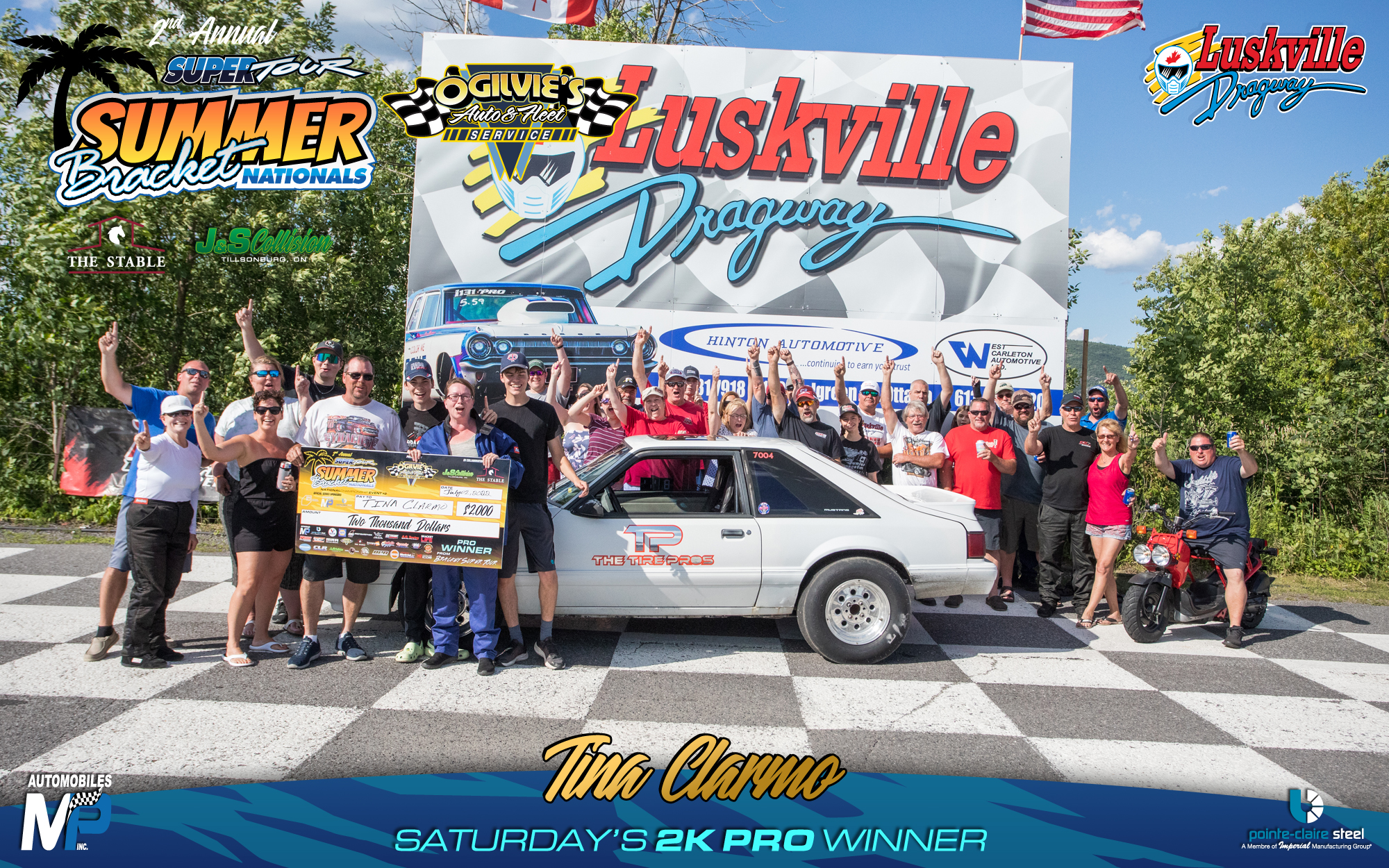 On the last day of competition, Derek Malcolm from Ottawa was the big winner in Super Pro driving his American Dragster ahead of Wes Clarmo with his Camaro, priving a husband and wife double-up for the Clarmo couple! Phil Harvey and Carl Soucy were the semi-finalists of that race.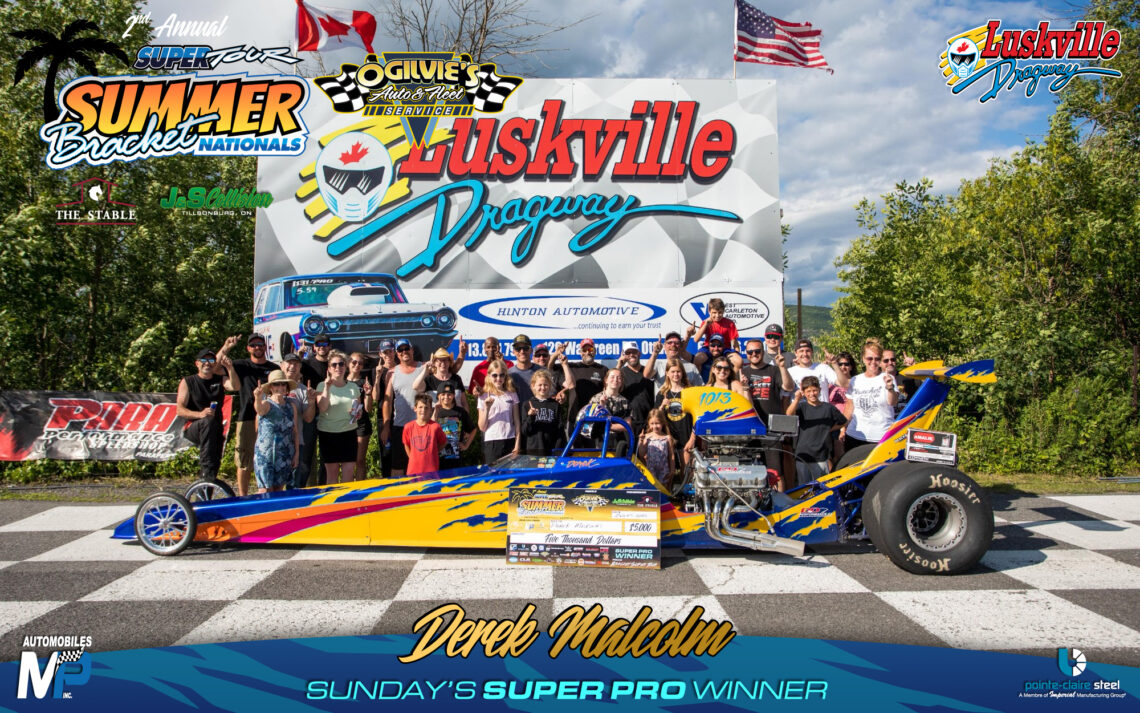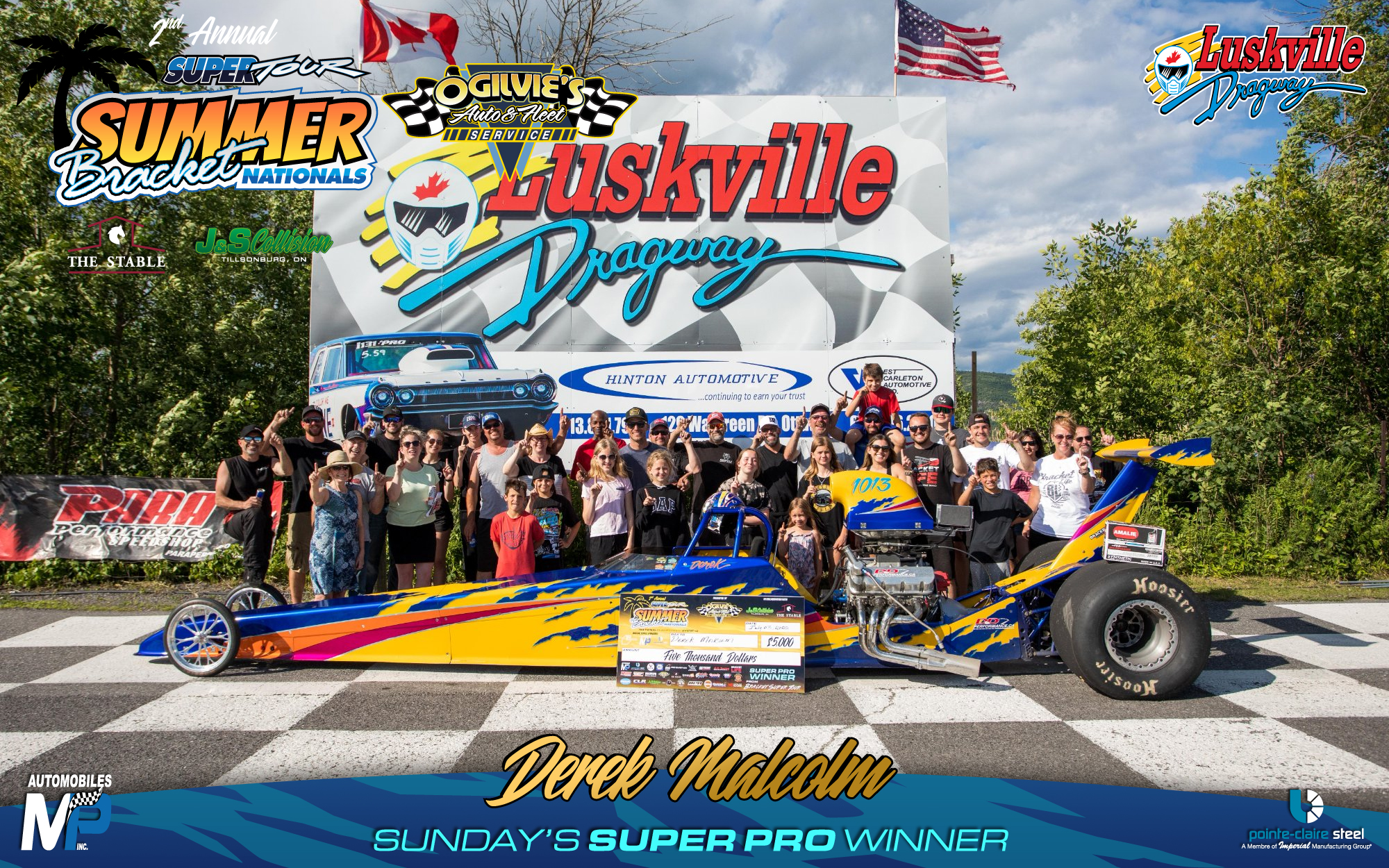 In the Junior category, Xavier Magny won Saturday's race over Cole Krottner and Lea Monaghan won Sunday's race over Julia Malcolm.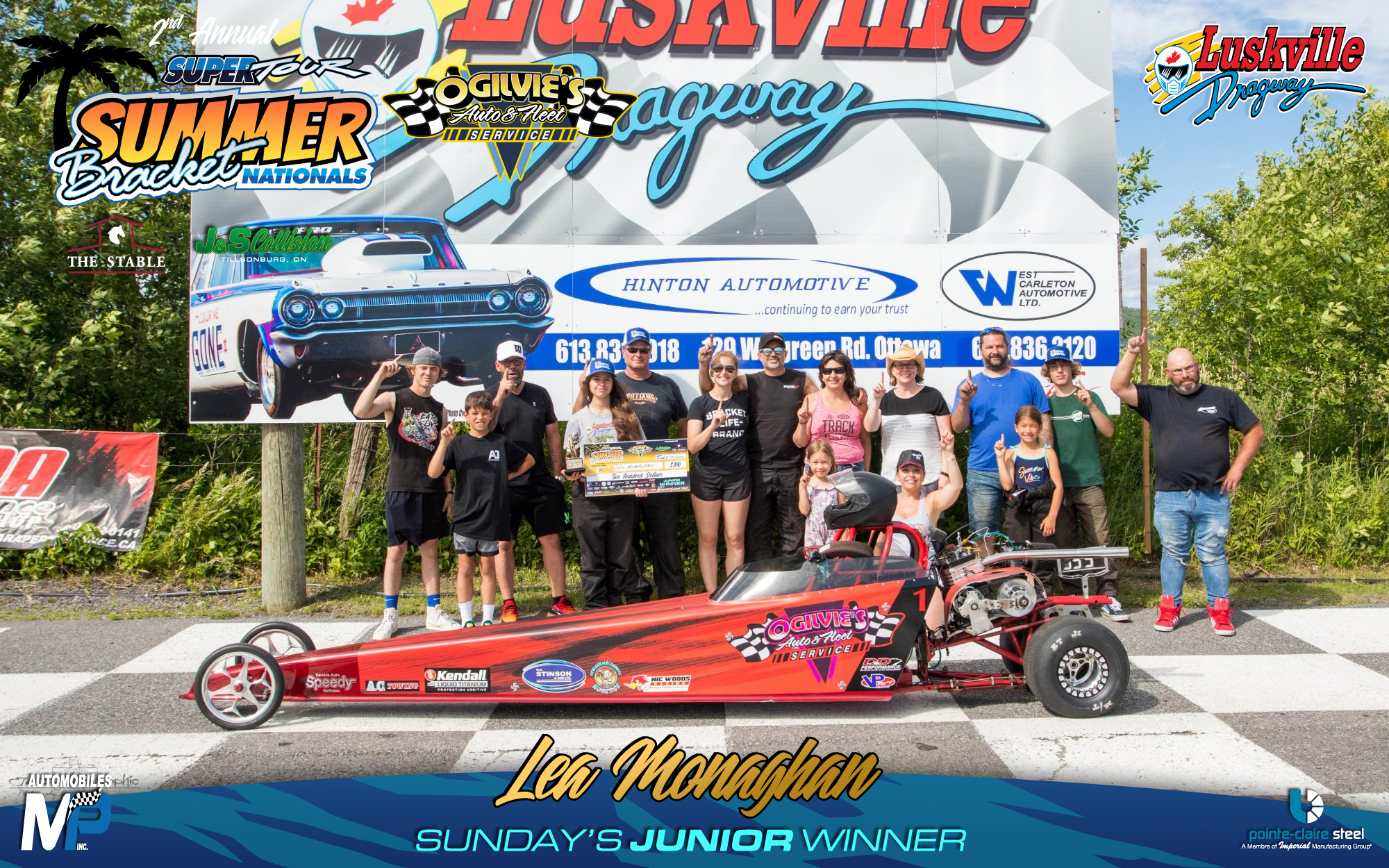 National championship rankings will be available later this week.
The next Super Tour event of the season will take place in 3 weeks. The Super Tour Bracket Bonanza Week will be presented at Luskville starting Thursday, July 28th. A first in Eastern Canada as racers will compete in four races in as four days! Follow the Bracket Super Tour on Facebook for more infos.