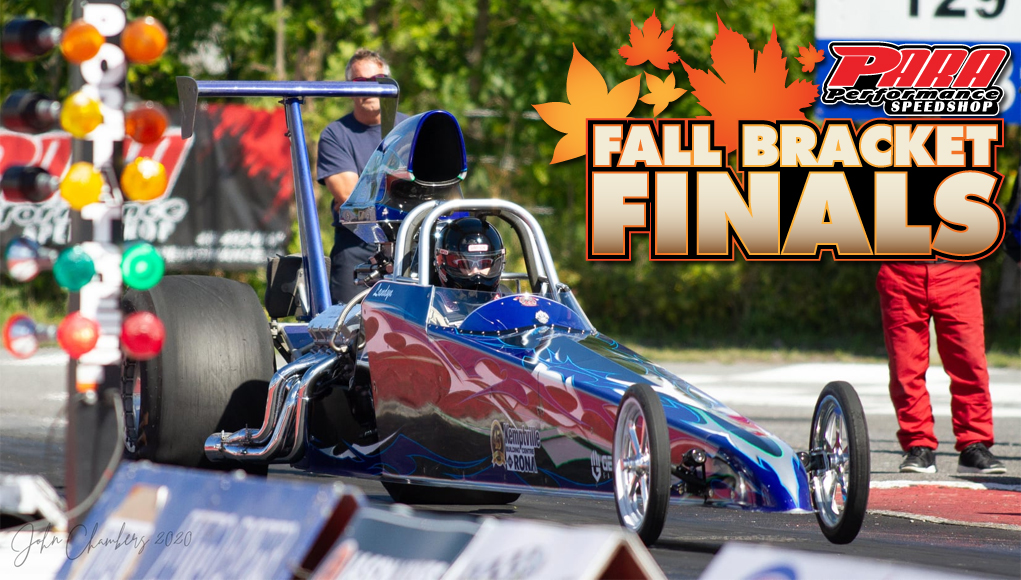 The Bracket Super Tour season finale took place a few weeks ago at Luskville Dragway. The PARA Performance Fall Bracket Finals presented by Service Auto Speedy Gatineau concluded a fifth season for the Bracket Super Tour.
The weekend of racing started on Friday night with Jean Harvey from Terrebonne getting his first win since his return in competition after a 25-year break! Harvey had the advantage over defending champ Derek Malcolm with his S10 Pickup. In the Pro category, Stephen Ballantyne took the win on Friday.

On Saturday, second-generation driver Landyn Urslak scored his first win in a big car by knocking out now National Champion Brian Acker in the final round. This runner-up finish would confirm the championship title for Acker. Carl Soucy and Mike Chenier were the semi-finalists of this race.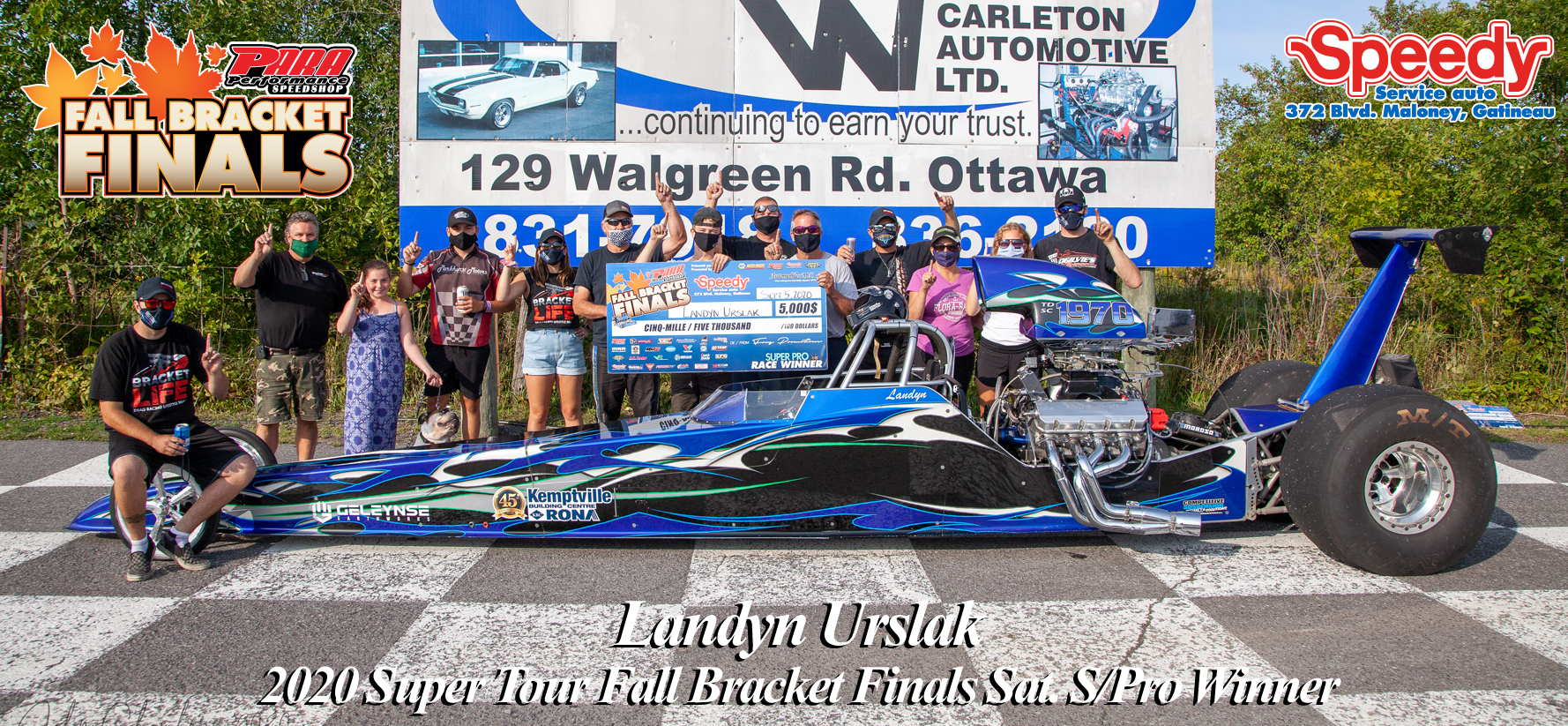 In the Pro category, local driver Pat Alarie had the advantage over Daniel Ouellette from Laval. Doug Irvine was the lone semi-finalist of this race.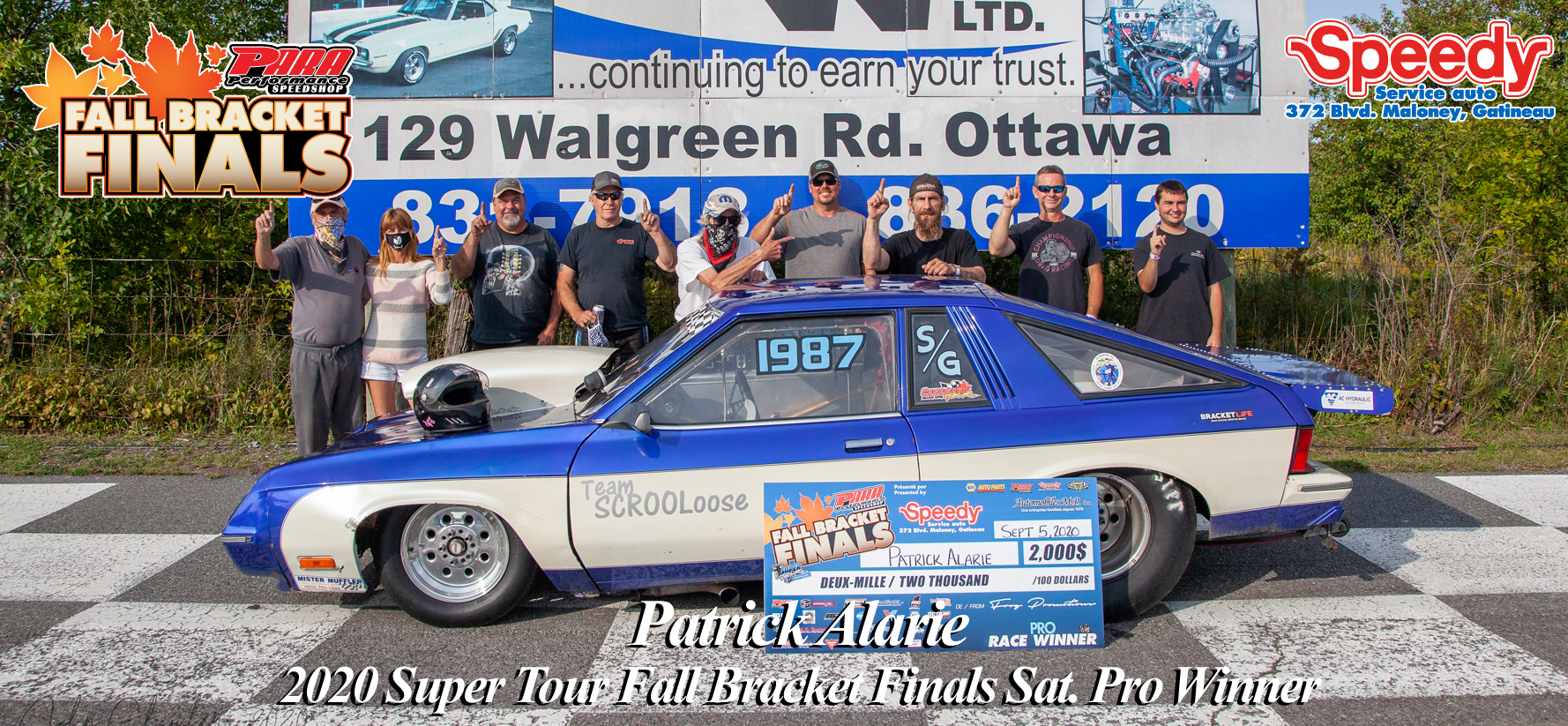 On Sunday, for a second time on the same weekend, a man named Harvey found himself in a final round. This time it was Philippe Harvey who took a trip to the Winner Circle with a win over Alex Lanctot from St-Eustache. Kyle Jessup and Dale Gauthier were the semi-finalists of that race.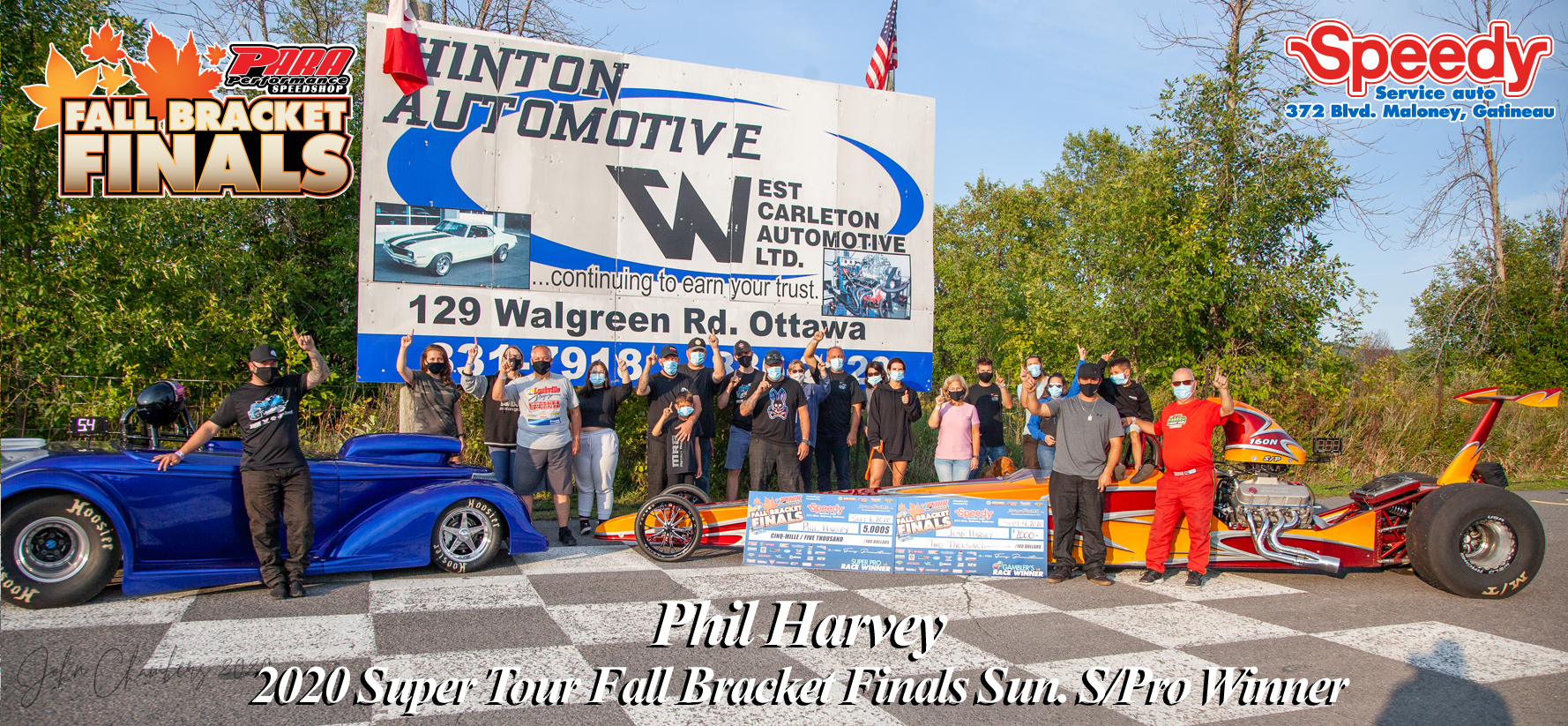 On the Pro side, Mike Reynolds from Ottawa sealed his title with a big win over Claude Trudel. Mark Thompson was the semi-finalist.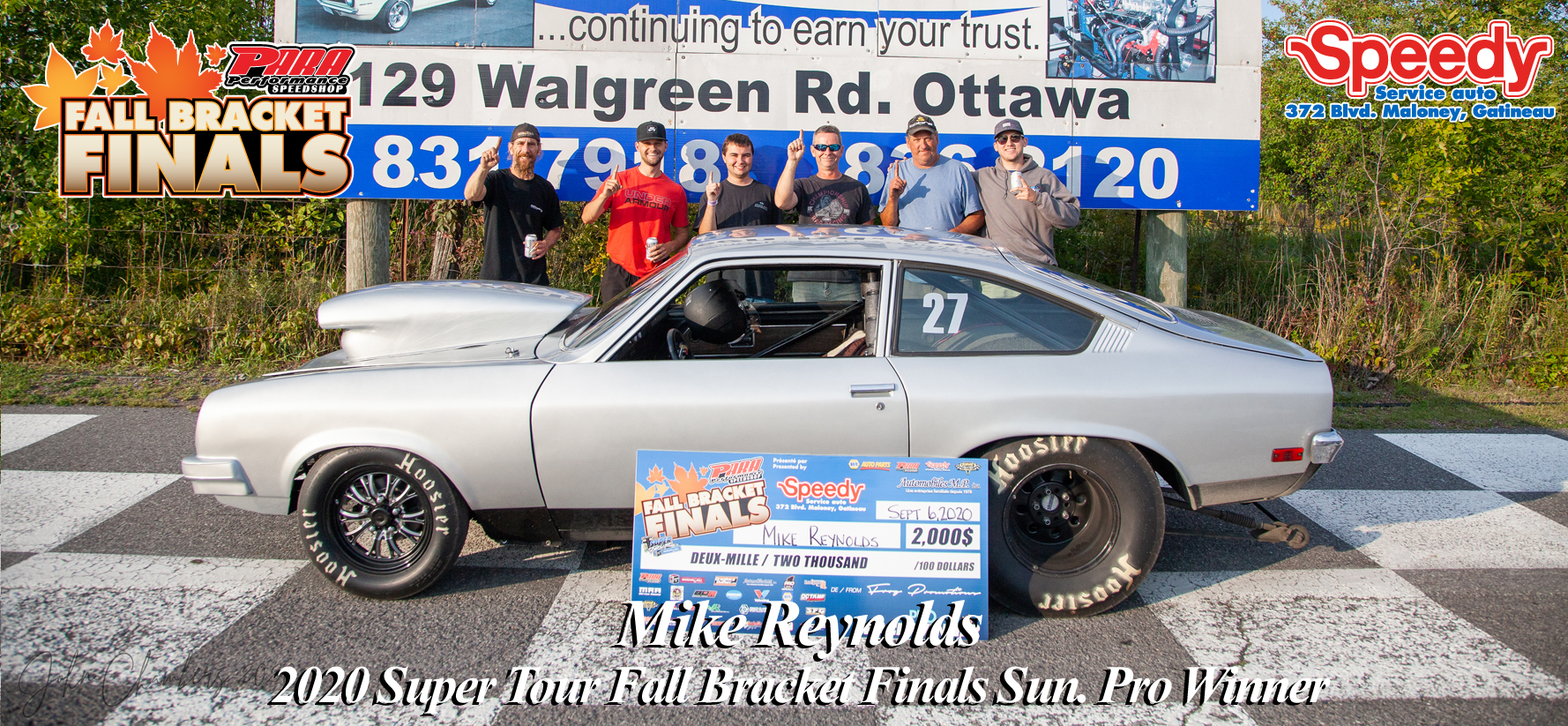 As for the Juniors, Parker Seguin won on Saturday against Naomi Laflamme and Trevor-James Monaghan also confirmed his championship title with a win on Sunday.

The champions finally known!
Now that race season is over, Class Champions are now crowned! Brian Acker from Kingston, Ontario is the Super Pro Door Car Champion and also wins the overall standings. Adam Bitzanis from Montreal is the Super Pro Dragster Champion. Mike Reynolds from Ottawa is the Pro Champion and TJ Monaghan from Val Cartier is the Junior Champion. In a next article we will follow up with all the details of the 2020 National Champions.


Super Tour Giveaways
As always at Super Tour events, members are eligible for several giveaways distributed throughout the season. Here are the winners from the last race at Luskville.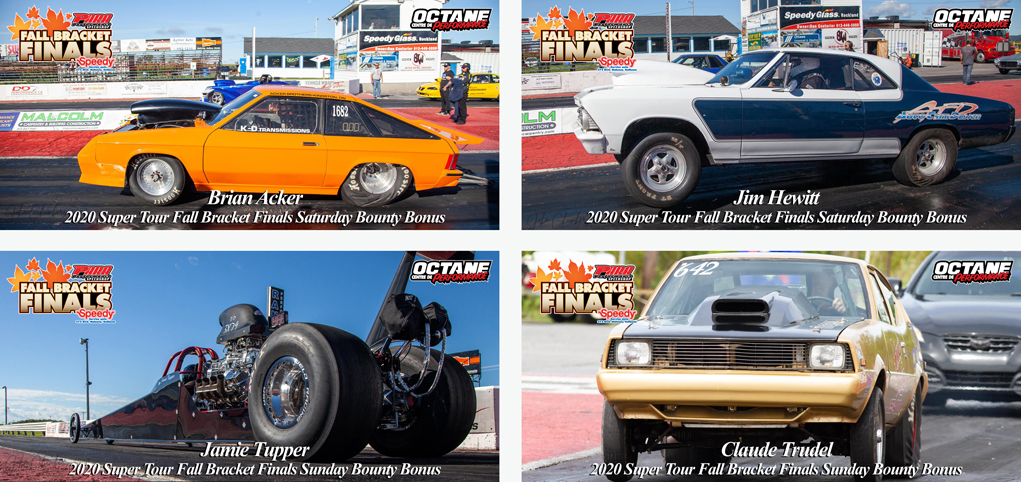 Good news for next year
The big news officially came out last week as Luskville Dragway will receive a brand new all-concrete pavement this fall! Several big announcements for the Super Tour will be made in the upcoming months including details of the 40th annual of the Bracket Bonanza.