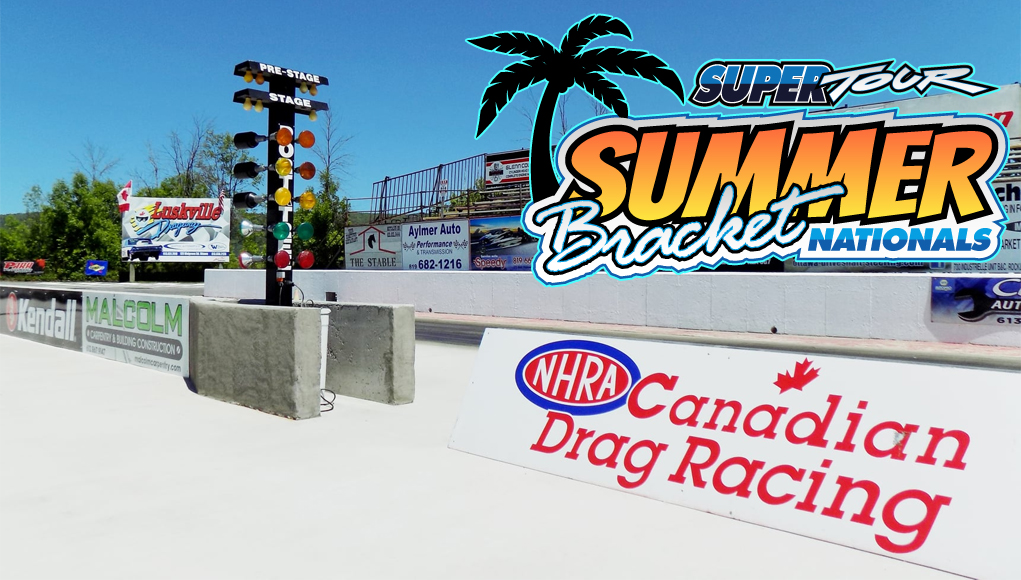 The first big race on Luskville Dragway's new all-concrete surface of will take place from July 2 to 4! The Bernard MNJ Super Tour Summer Bracket Nationals presented by Ogilvie Auto & Fleet Service in collaboration with Clarmo Auto Repair, J&S Collision, CLR Performance and Brossard Performance will launch the 2021 National Championships for the Super Pro, Pro and Junior categories.
Gates will open on Friday at noon and time runs will start at 2:00 p.m. Gambler's Races Eliminations will start at 5:00 p.m.
Saturday and Sunday, time runs will start at 9:00 am and the eliminations at 11:30 a.m. In the Super Pro category, weekend entry is $ 350 with $5,000 to win each day in addition of paying down 16 spots. In the Pro category, weekend entry is $ 175 with $ 2,000 to win each day also paying down 16 spots.
The Junior class will be presented during the two days of competition.
Saturday evening the Race of Champions will take place for racers who helped rebuild the track. Free entry and $2,500 to win for Super Pros and $500 to win for Pros.
On the Super Pros side, the racers are: Mike Chenier, Dave Rennie, Pam Rennie, Mike Ogilvie, Vicki Ogilvie, Fred Angers, Frank Angers, Derek Malcolm, Kyle Jessup, Terry Miron, Eddy Lapointe, Carl Soucy, Rock Beaudoin, Jean Harvey, Gary Smith, Dan Allard, Francois Roberge, Troy Davis, Daniel Lanctot, Lewis Gagne, Andre Ballabey, Brandon Barker, Daniel Barker, Bill Harling, Ralph Coe and Landyn Urslak.
On the Pros side, the racers are: Daryl Jensen, Tim Fearrey, Dan Sproule, Russ Fraser, Claude Labelle, Mark Thompson, Jeff Bradley, Stephan Pichette and Gord Harling.
Also on Saturday evening will take place Brandon and Rachel's Stag & Do Party. These two will unite their destinies in the coming months!
Spectator and crew admission is $ 60 for the weekend.
For more info, visit BracketSuperTour.ca or follow Bracket Super Tour on Facebook.