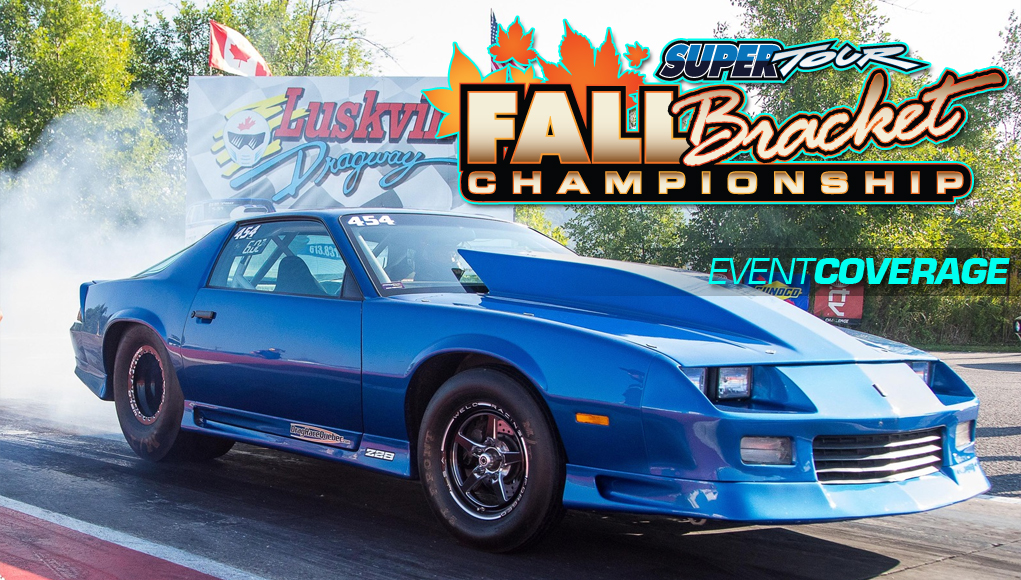 The 34th annual Fall Bracket Championship took place on September 1st, 2nd, and 3rd at Luskville Dragway. The event, presented by Speedy Auto Service Gatineau in collaboration with D&D Performance, KD Transmissions, and Giddy Up Designs, was part of the 8th and 9th races of the 2023 Bracket Super Tour National Championship.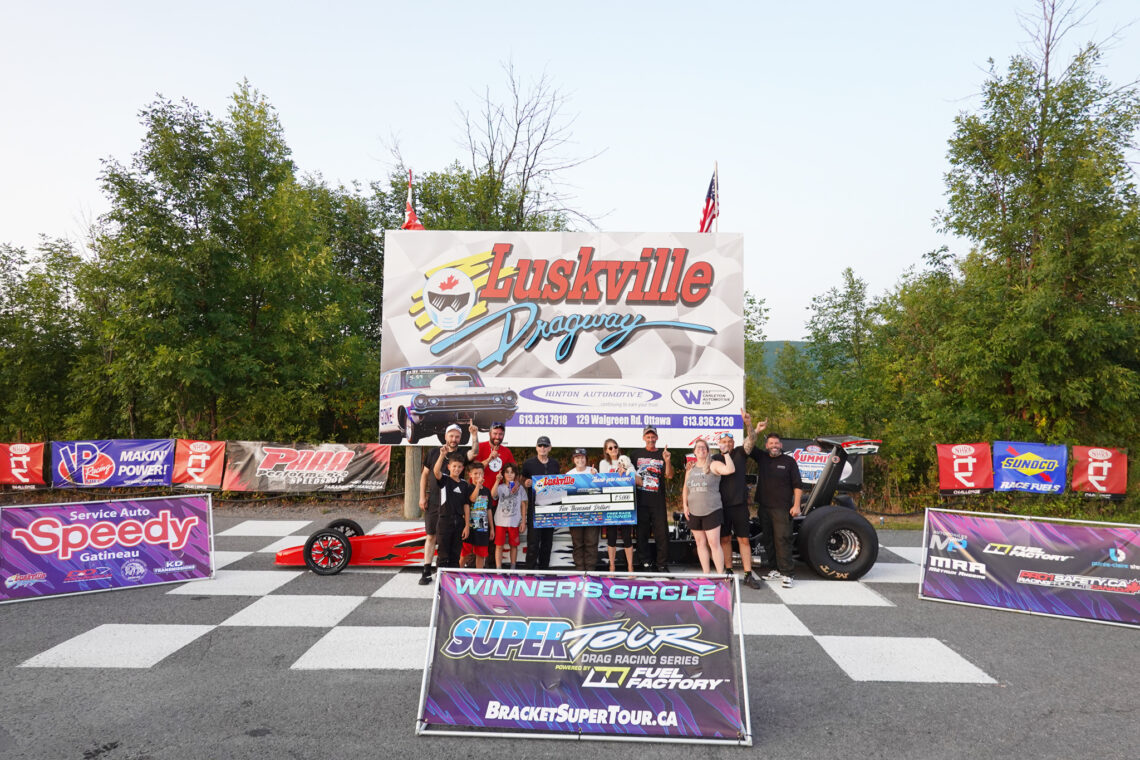 On Friday afternoon, a special race was offered for those who contributed to the fund raising of the new safety barriers at Luskville Dragways. In the Super Pro category, the win went to Pam Rennie from Ottawa, who is having an excellent season driving her M&M dragster. On her way to the final, Rennie defeated Lewis Gagné from Callander, Ontario before taking the win over Roch Beaudoin from North Bay. Beaudoin had the advantage over Ted Barnes from Caistorville, Ontario before reaching the final.
In the Pro class, the win went to Russ Fraser from Brockville, Ontario, ahead of the footbrake heavy hitter Stephen Ballantyne from Luskville. Larry Lepine was the lone semi-finalist in this race.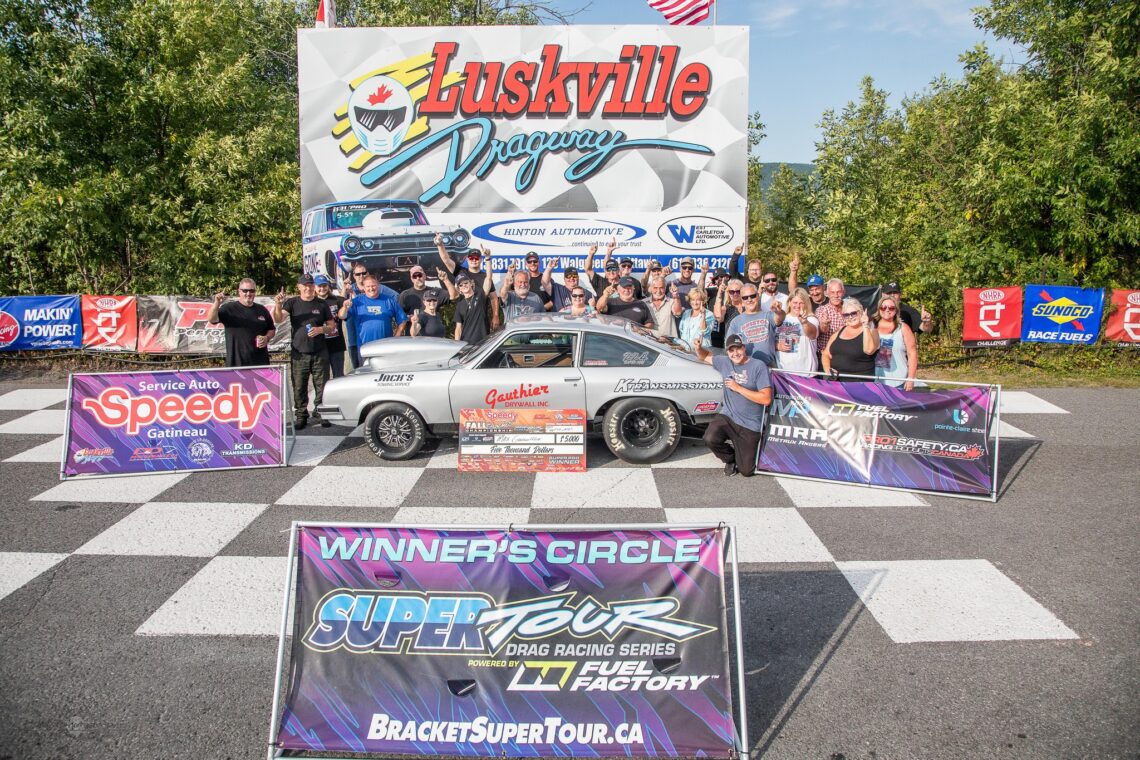 On Saturday, Max Gauthier from Belleville, Ontario had the advantage over Frank Angers from Laval in the Super Pro final. Gauthier previously eliminated his step mom, Becky, in the semi-final, while Frank Angers had the upper hand over Phil Harvey from Saint-Calixte.
In the Pro class, Chantal Grenier secured a second win this season as she defeated Stephen Ballantyne, who was in his second final round in as many days!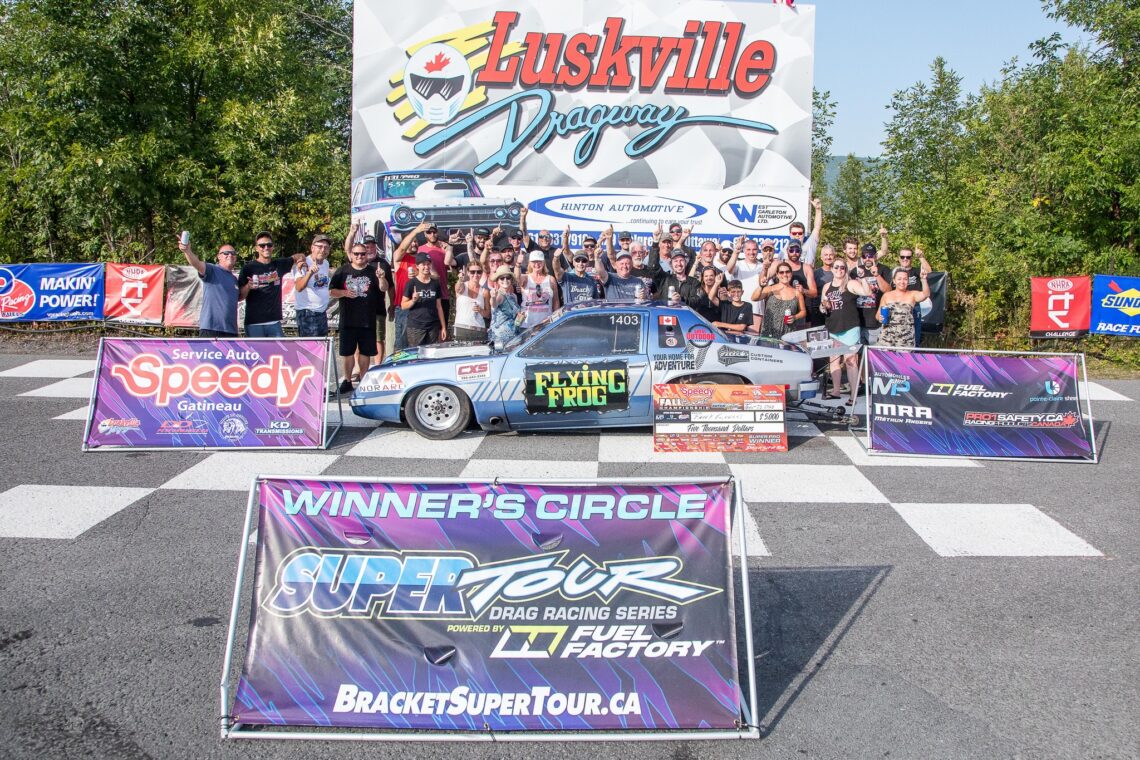 On Sunday, Brock Godmaire from Kirkland Lake, Ontario, secured his first victory on the Super Tour circuit by defeating Lewis Gagné in the Super Pro final. Godmaire got by Mike Reynolds from Hun Club Park, Ontario while Gagné eliminated Jay Beaulieu from Riviere-du-Loup, Quebec in the semi-final round.
In the Pro Class, Mario Labelle from Sainte-Julie also claimed his first Super Tour victory. He faced Wes Clarmo in the final. Labelle got by François Rondeau in the semi-final.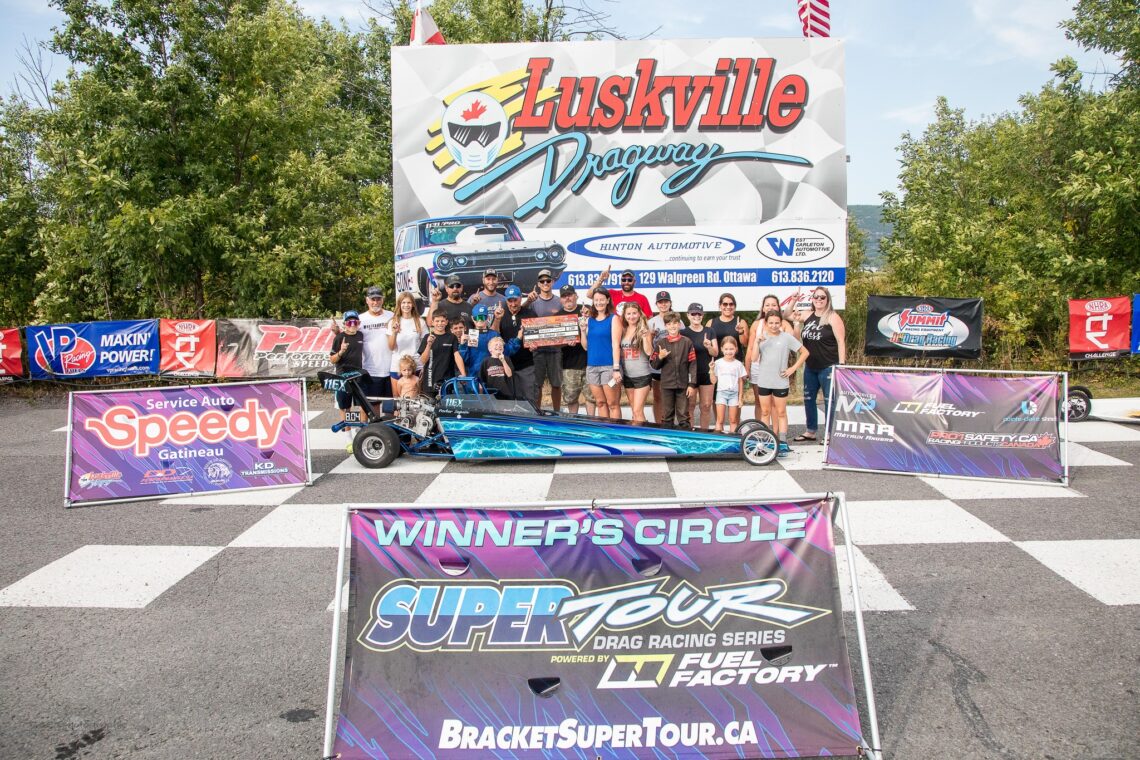 In the Junior class, Park Seguin from North Bay won the race on Saturday over Emy Roberge from Quebec, and Leah Monaghan won the race on Sunday over Mavrick Angers from Laval.
The next and final weekend of the Bracket Super Tour season will take place on October 6-7-8 at Napierville Dragway. The 9th annual Canadian Bracket Finals will be presented by PARA Performance in collaboration with Atelier Mecanique CLR, S.M. Transport, and Transport B Leblanc. The complete event flyer will be available soon.