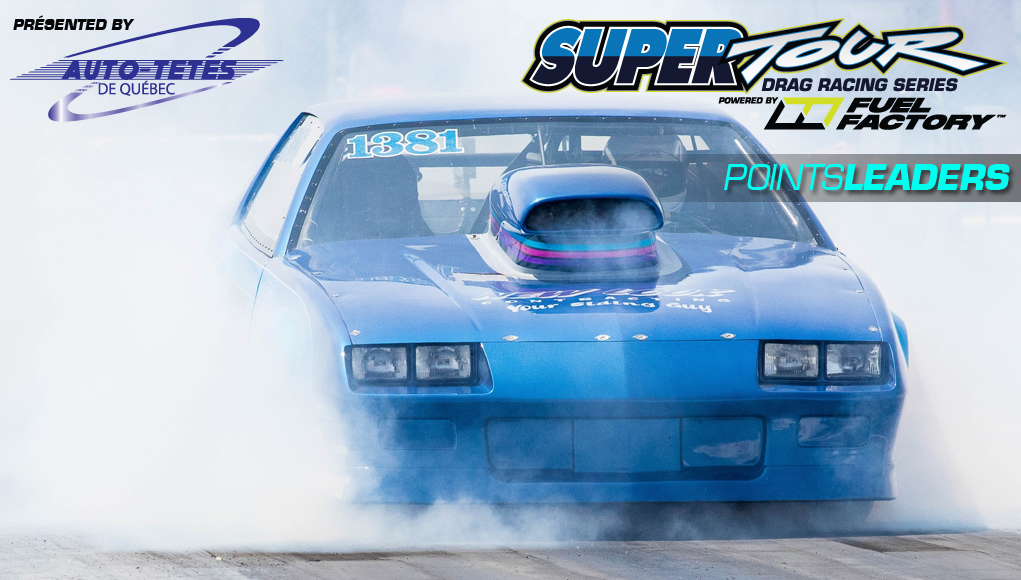 Former Super Tour Champ Dale Gauthier from Belleville, Ontario and Fast Door Car Heavy Hitter Roch Beaudoin from Corbeil, Ontario are on top of the Super Pro Rankings after the first two races of the season that were held in Napierville Dragway a couple of weeks ago. Gauthier went to the semifinals on Saturday with his live entry and Beaudoin got the win on Sunday. They both cumulate 2,200 points.
Pro 1 Canada's Jay Beaulieu from Eastern Quebec his in third place thanks to a semifinals finish on Saturday with 1,800 points and Newcomer Ted Barnes from Caistorville, Ontario sits in number four with a strong performance throughout the weekend.
Mike Chenier, Frank Angers and Johanthan Cormier are all squared up in fifth place at 1,600 points while Trevor Monaghan, Andrew Stirk and Serge Forget completes the Top 10.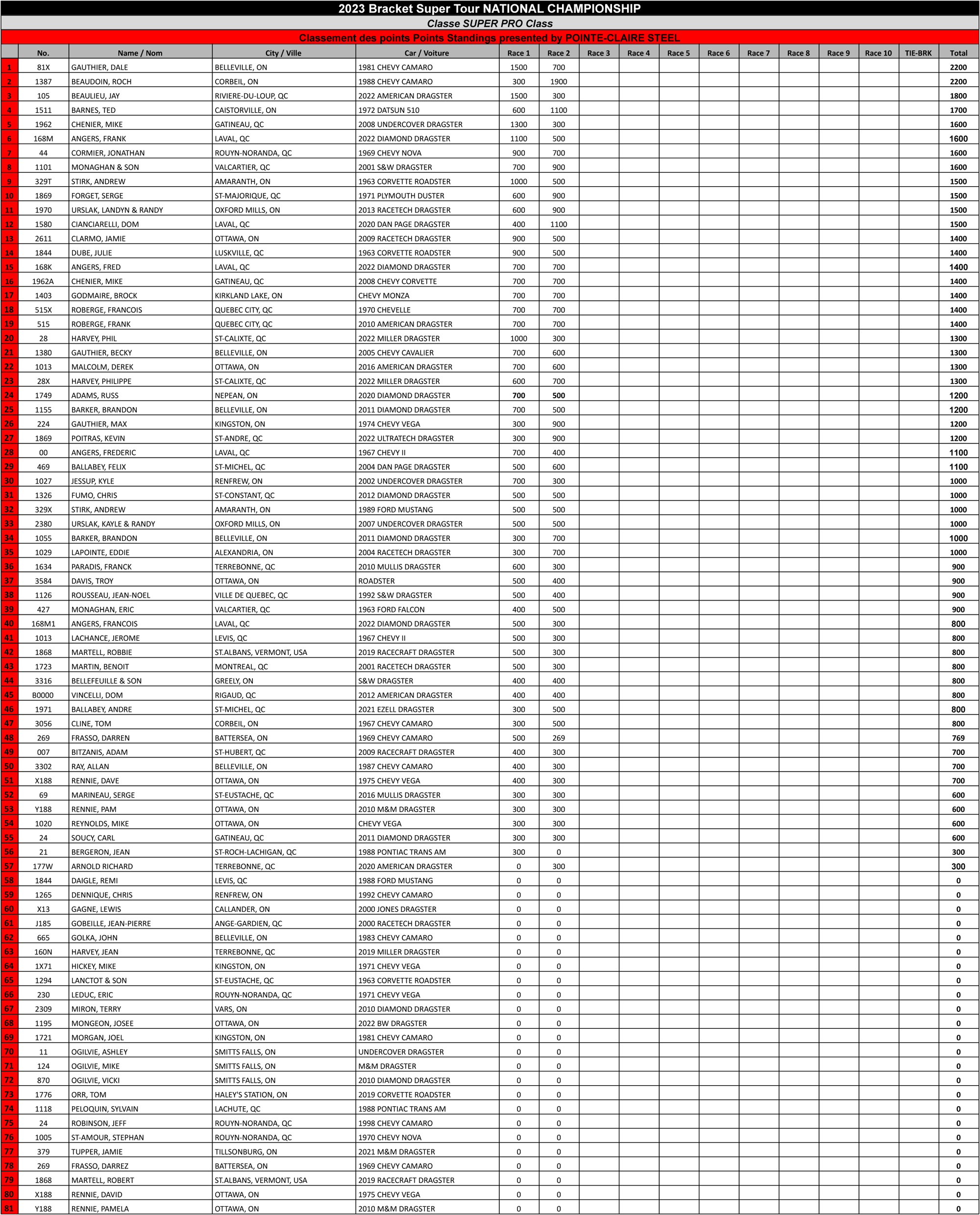 In the Pro class, former Champ Mike Reynolds from Ottawa is tied with Darryl Jensen from Kemptville, Ontario. Reynold got the runner-up finish on Saturday as Jensen got the big win on Sunday. They sits on top with 2,200 points.
Jean-Guy Bedard from Chambly and Jason Seguin from North Bay place themselves in third place with 1,800 points. Keith White from Kahnawake and Francois Rondeau from Ste. Julie, Quebec are tied from fifth place with 1,600 points followed by Yves Poirier at 1,500 points. The top 10 is completed by Mark Thompson, Stephen Ballantyne and Martin Lassiseraye.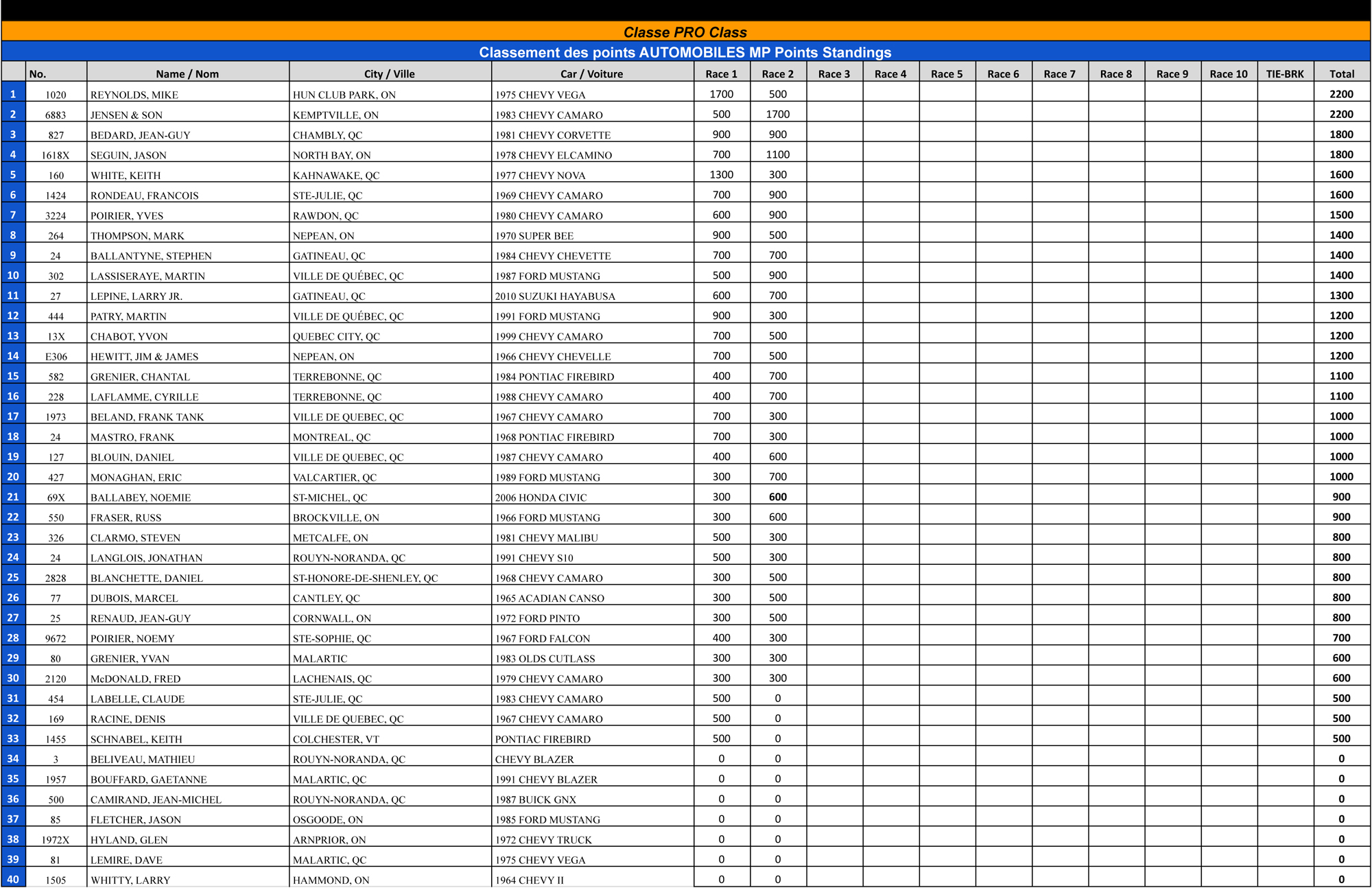 In the Junior class, Katie Adams from Ottawa is leading the pack followed by Mavrick Angers and Lea Monaghan.

The third and fourth races of the Super Tour National Championship will be held on June 30, July 1st and 2nd at Luskville Dragway for the Super Tour Summer Nationals presented by Ogilvie Auto in collaboration with Honeywell Works, J&S Collision and Clarmo Auto Repair.