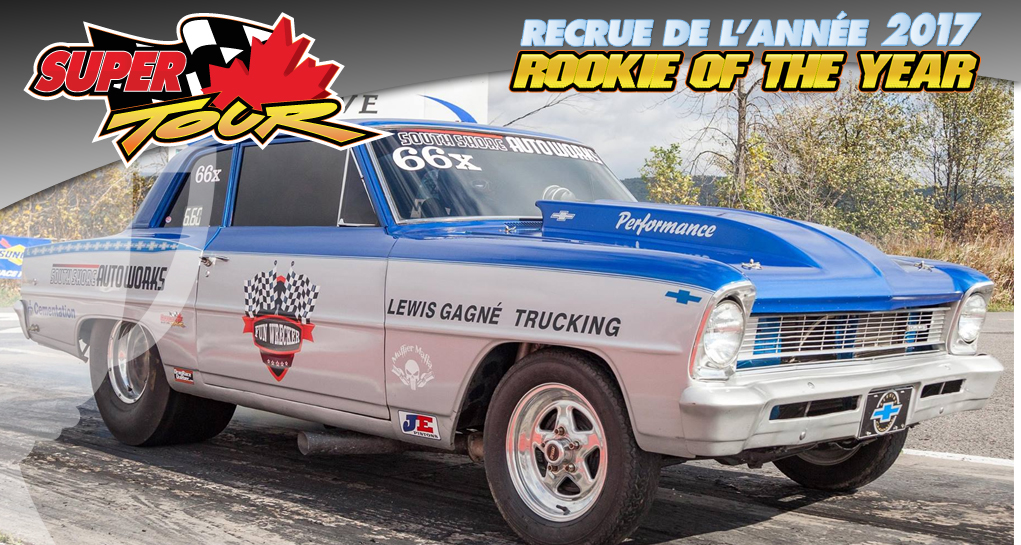 The 2nd season of the Bracket Super Tour just ended a few weeks ago. Beginning this season, new comers in the National Championship chase were able to race for the Rookie of the Year Title.

This season, the title is awarded to Ashley Muttart. The 33-year-old from North Bay, Ontario was in his first complete drag season by chasing the Super Tour national championship. He had previously participated in some races with his 71 Chevelle before buying the 1967 Chevy II from Arnie Malcolm back in January.
Muttart lauched the season on a high note with a second place at his first ever race with the new car in Luskville and went to win his first race at the ICAR Super Tour a few weeks later. He led the Pennzoil Pro ranking for the better part of the year and finally ended in 4th place, the best score from the rookies in all categories.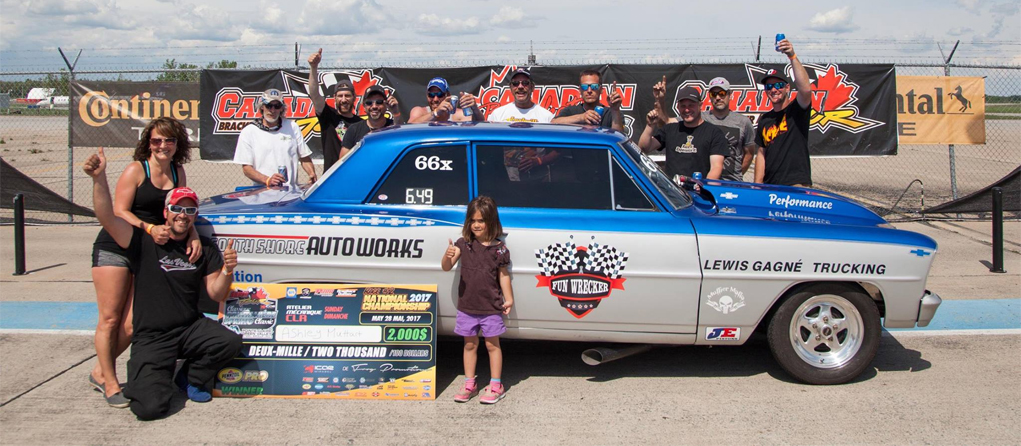 Ashley Muttart would like to thank his sponsors South Shore Auto Works, Lewis Gagne Trucking, Ontario DPF Cleaning Specialists & Cementation and his crew members Raymond Muttart, Christine Labrecque and Tori Muttart.
He will receive his trophy at the Luskville Dragway / Bracket Super Tour banquet on November 25 at the Hilton Gardenn Inn in Ottawa.