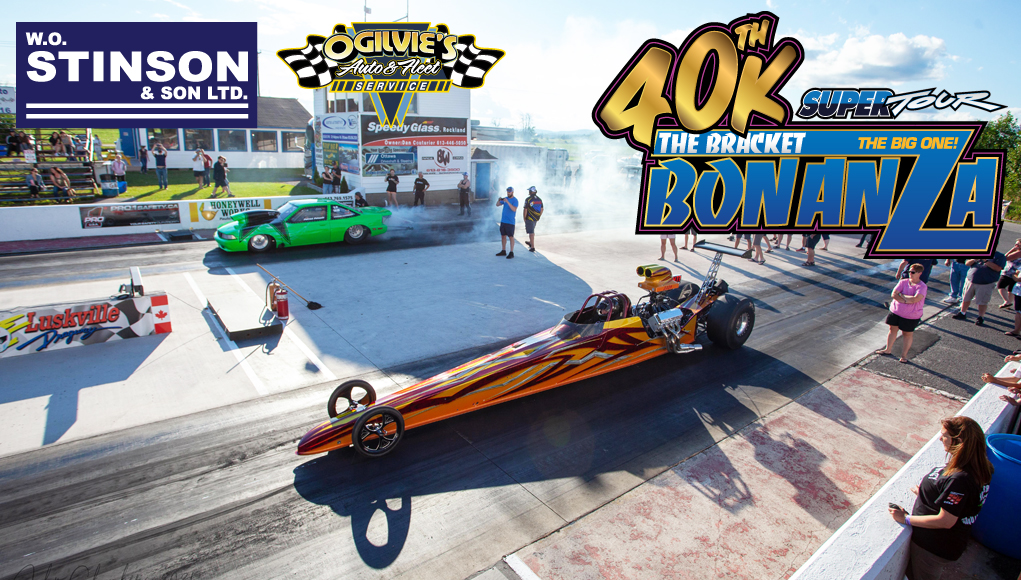 The 40th annual Super Tour Bracket Bonanza kicks off Friday July 30 at Luskville Dragway. Bracket Super Tour promoter as well as track owner Arnie Malcolm, are putting everything on the table for this anniversary edition of the famous Bonanza. The goal is set to 100 entries in Super Pro alone.
Payouts are twice of regular Super Tour events with two $10,000 to win races in Super Pro and two $5,000 to win races in Pro. In addition to these races, which will count into the National Super Tour Championship, Friday's activities will sure start the special weekend on a big note. For Super Pro racers, the famous BIG DOG Shootout will be presented and a third $10,000 payout will be up for grabs for the winner of this race. Racers in the Pro category will also have their own Gambler's Race.
In addition to the on track activities, racers and team members will be able to race in the biggest pit vehicle race in Canada which will take place on Friday evening in addition to the BPR Bacon which will be cooked in the Angers trailer near the staging lanes. On Saturday, off-track activities will continue with the free Steak dinner as well as the Ambush Music Group prestation in the evening. A free 40th anniversary t-shirt will come with each weekend entry.
Pro 1 Safety Canada Burnout Contest
The first edition of the Pro1 Burnout Contest will happen on Friday Night just before the pit vehicle race. The winner of this contest will win an SFI-5 jacket from Jay Beaulieu at Pro1Safety.ca! Several fan favorites have already confirmed their participation including Steve Parkhurst with his Bel Air and Dave Rennie with his Vega!

Other Improvements
Additional paved parking space will be available on the tower side to accommodate as many racers as possible. Participants will also enjoy a well marked finish line stripe that will be painted prior to the event.
Big Show for the Juniors
With the help of many including Mister Transmission, Dave Gould, Doug and Kathy Irving and the Acker brothers, the Junior Dragster class just got bigger!
Saturday's and Sunday's Winners payouts will be $500, runner-up $200, semi-finalists $100 and the quarter-finalists will receive $50. Junior drivers will also get a bonus for the best reaction time and the best winning package of 1st round. Winners will also receive Wally Trophies.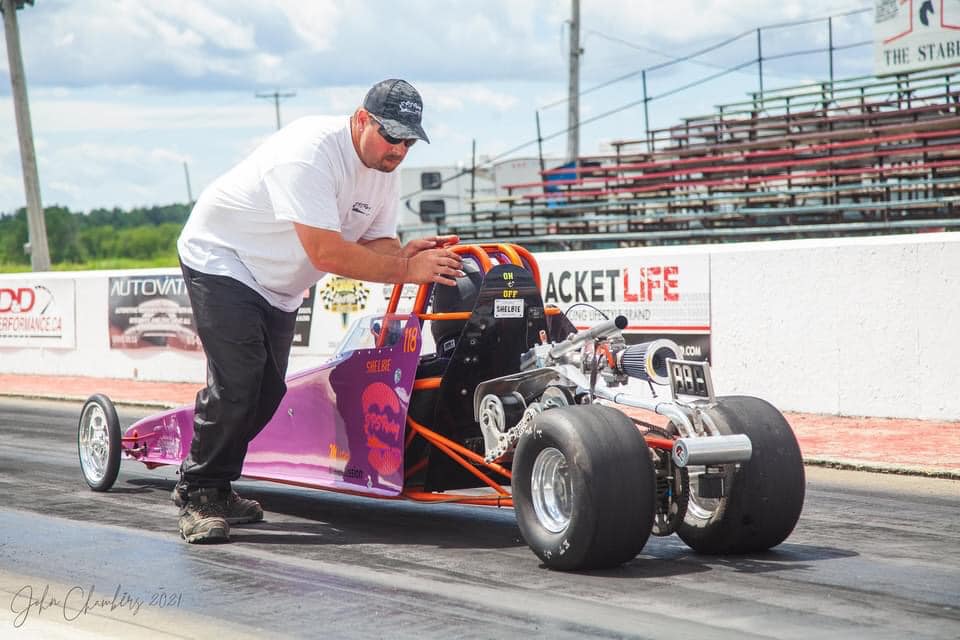 Gate and Schedule
Parking will start Wednesday morning till 8 p.m. All racers coming in will be parked. Gate will be open Thursday, Friday and Saturday at 8 a.m.
Friday's time runs will start at 10:00 a.m. followed by the Big Dog Shootout, Gambler's Pro, Grudge Racing runs, Burnout Contest, Pit Vehicle Race and Bacon Grills. Saturday and Sunday time runs will start at 8:00 a.m.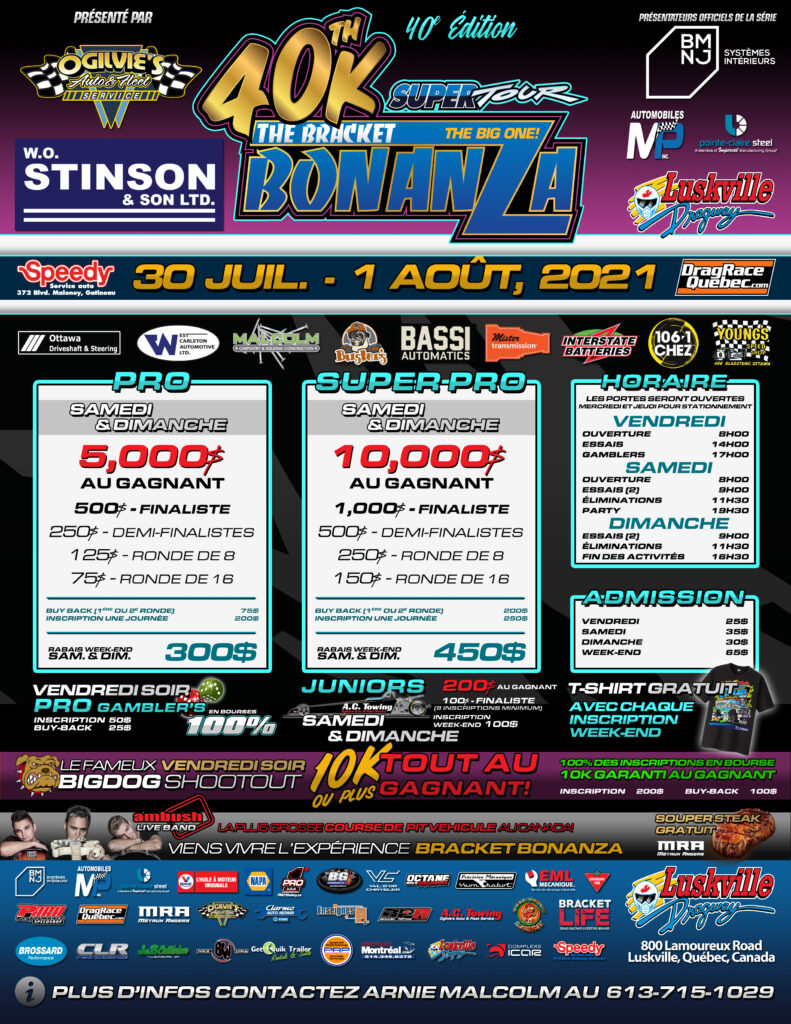 Super Tour members
The Toolbox Raffle for Super Tour Members will be drawn this weekend. Racers who are still not registered and want to do so must see Jay Beaulieu at the Pro 1 Trailer near the Staging Lanes.
Registered members who have not yet received their Super Tour hats must also do so also by visiting Jay.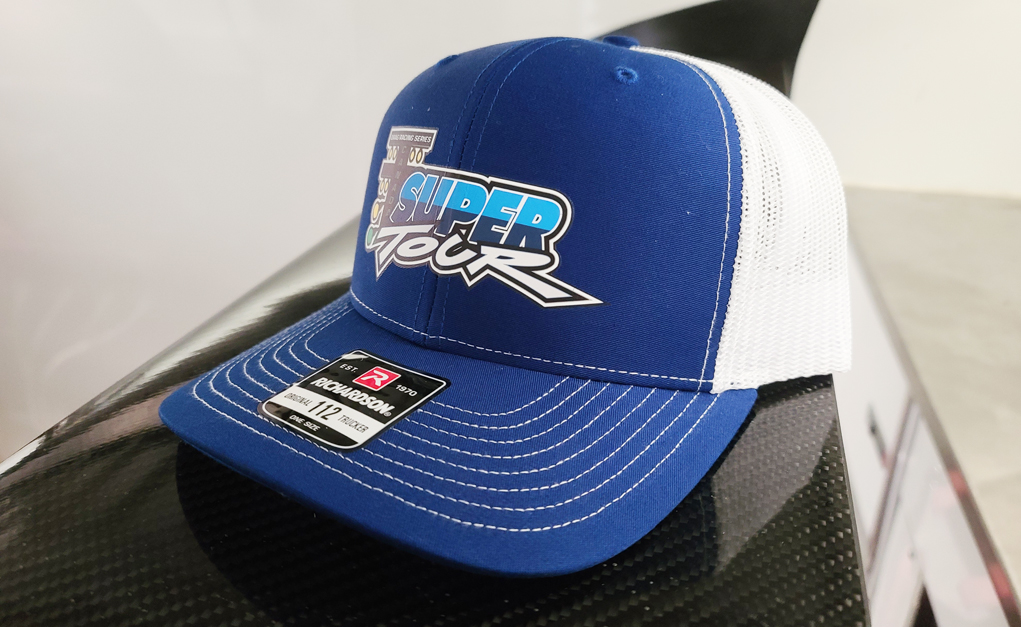 Members who received Gift certificates during the last race and who will receive during next weekends will receive their prizes at two different moments. Money Giveaways will be distributed at the following race and material goods will be distributed at the Bracket Finals on September 24th to 26th.
For more information on the Super Tour Bracket Bonanza visit www.BracketSuperTour.ca or follow the Bracket Super Tour on Facebook.