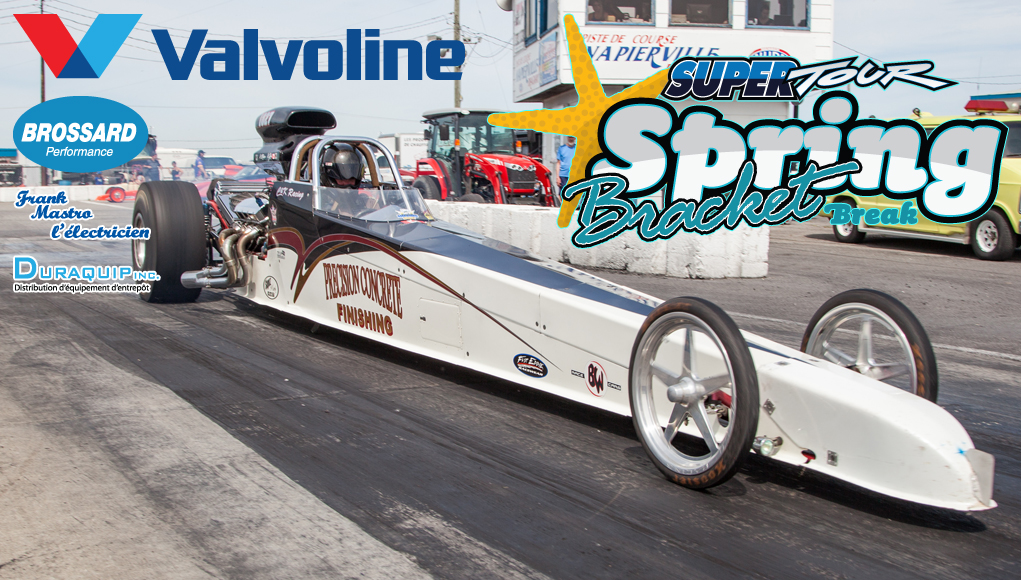 We are just a few weeks away from the start of the Bracket Super Tour season. The series is returning to Napierville Dragway for the first time since 2018, and there is a lot of excitement about it.
The Super Tour Spring Bracket Break, presented by Valvoline in collaboration with Frank Mastro the electrician, Brossard Performance, and Duraquip, is expected to attract a large number of competitors, all eager to begin the race for the national championship!
Kyle Jessup from Renfrew, Ontario is the most successful driver on the Super Tour circuit at Napierville, with victories in 2016 and 2017. Terry Miron (2016), Dale Gauthier (2017), Richard Arnold, and Mark Goyette (2018) each have one victory in the Super Pro category at Napierville. In the Pro class, Cyrille Laflamme, Fred McDonald, Claude Labelle, Dan Pillwein, and Mike Reynolds have all won victories during the three Super Tour visits to the southwest Quebec track.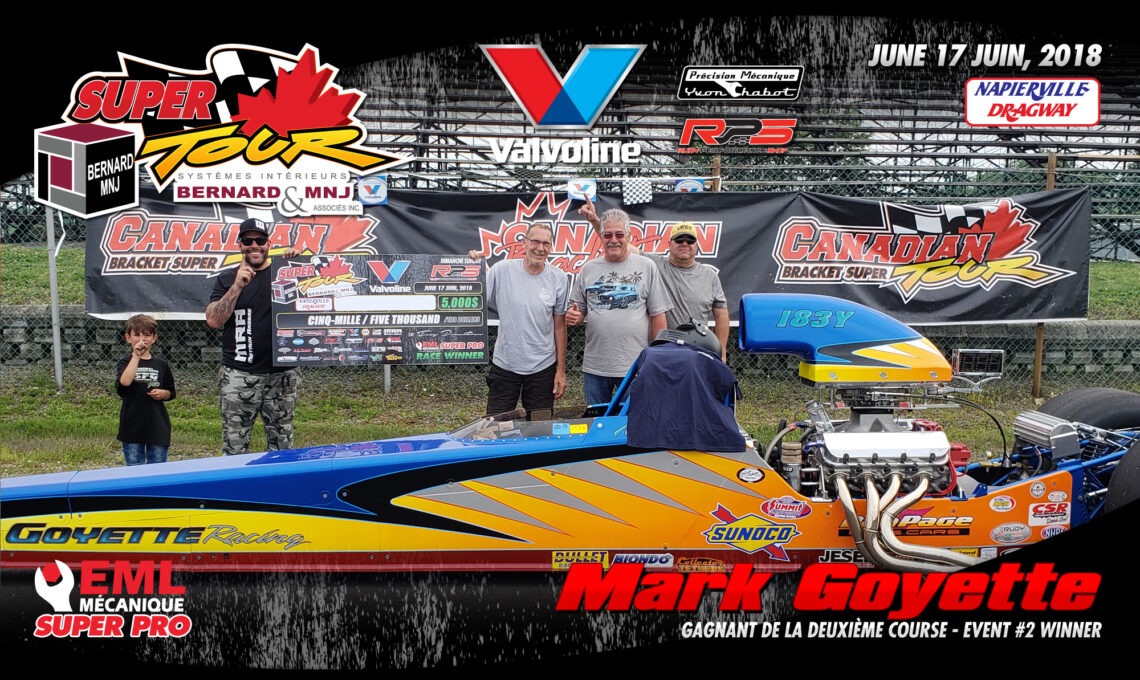 This year, two $5,000-to-win races in Super Pro and two $2,000-to-win races in Pro will be held on Saturday and Sunday, with the Junior Dragster category also on the program. On Friday and Saturday evenings, the Napierville team will present Gambler's Races for the two main categories.
The winners of the 2022 Super Tour Spring Bracket Break were Dave Rennie in Super Pro with a combined victory of $10,000 and François Rondeau in Pro with a combined victory of $4,000. This season's defending champions are Dave Rennie in Super Pro Door Car, Phil Harvey in Super Pro Dragster, and Jim Giff in Pro.
Don't forget to register as a member for a chance to win over $15,000 in points fund awards. Visit www.BracketSuperTour.ca/Membership to complete your registration.
On Friday, the gates will open at 10:00 am, and free practice for the Gambler's Race will begin at 1:00 pm, followed by eliminations at 4:00 pm. On Saturday and Sunday, racing is scheduled to begin at 9:00 am.
For more information, visit www.BracketSuperTour.ca.