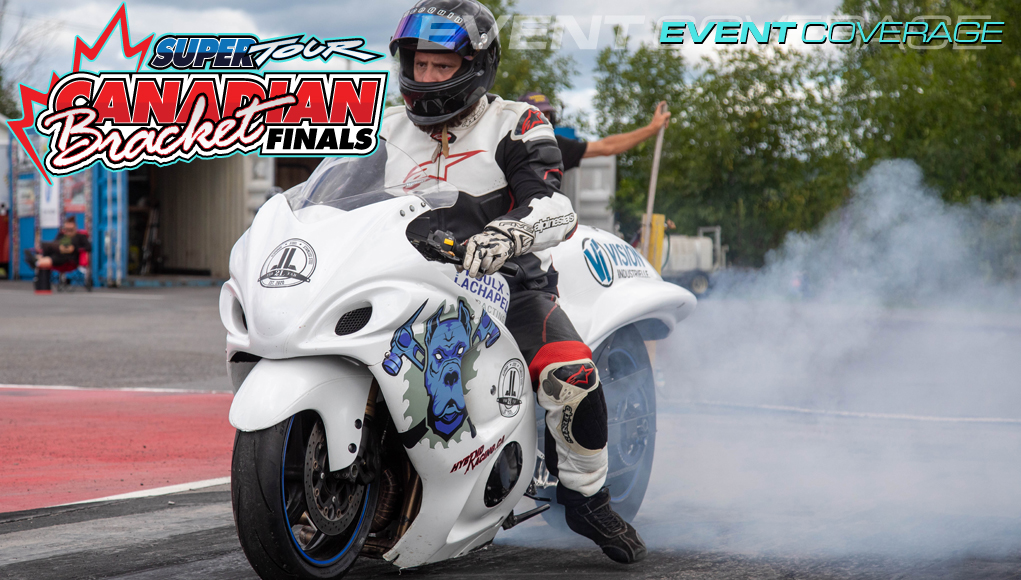 The Super Tour Canadian Bracket Finals presented by PARA Performance in collaboration with BG Performance Sunoco and Val-D'Or Chrysler took place two weeks ago.
The 8th annual Bracket Finals was held for the first time at Luskville Dragway. Nearly 140 entries were recorded during the weekend of competition with a yearly record of 88 Super Pro.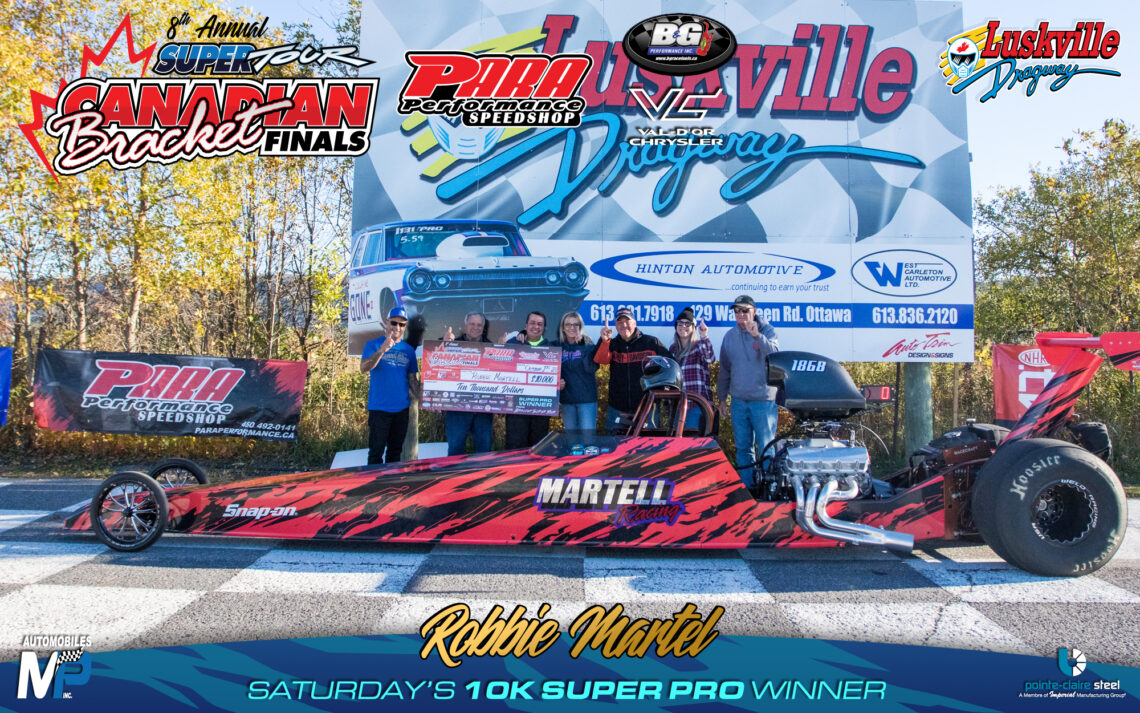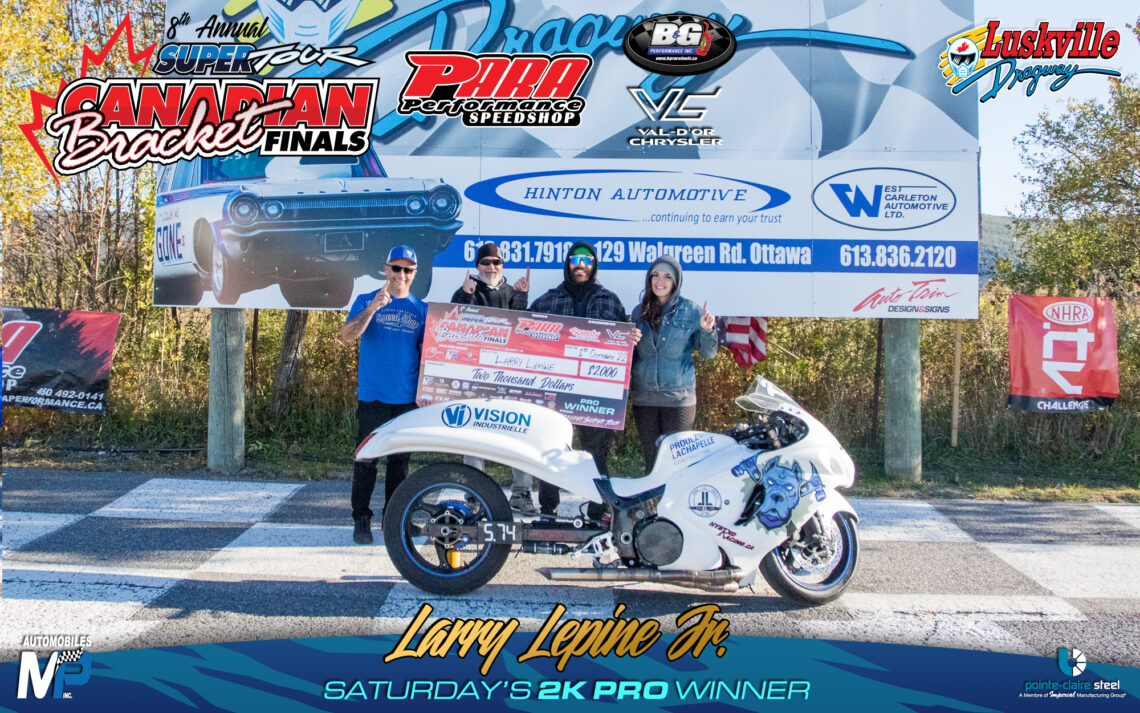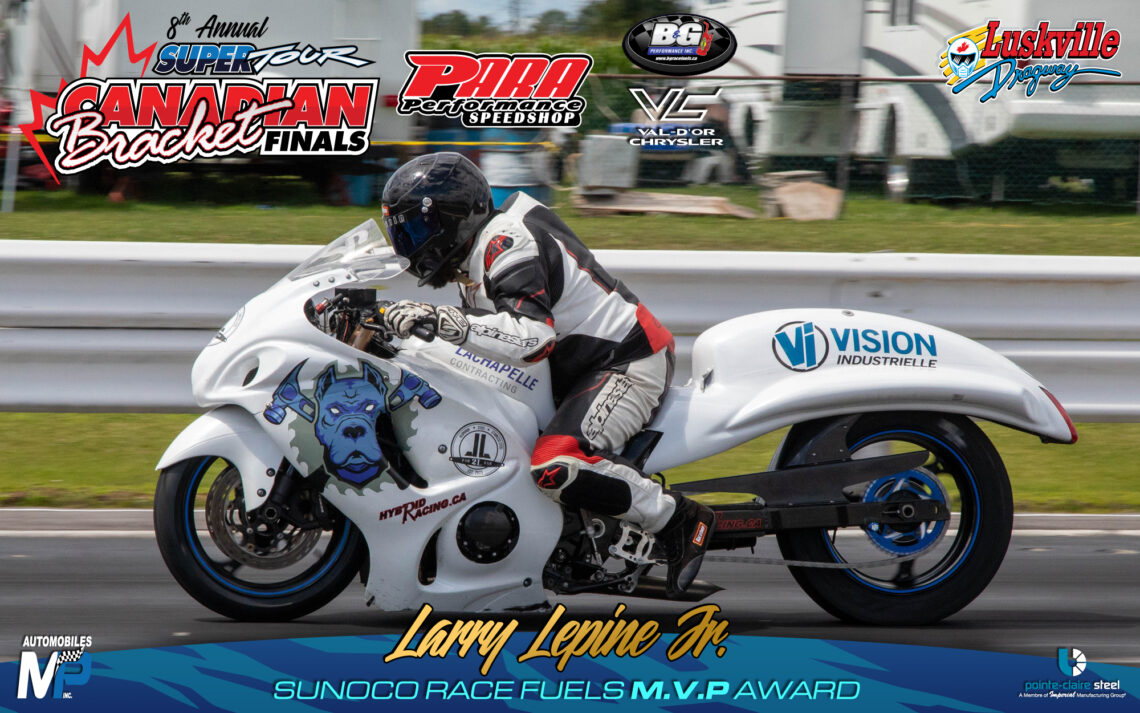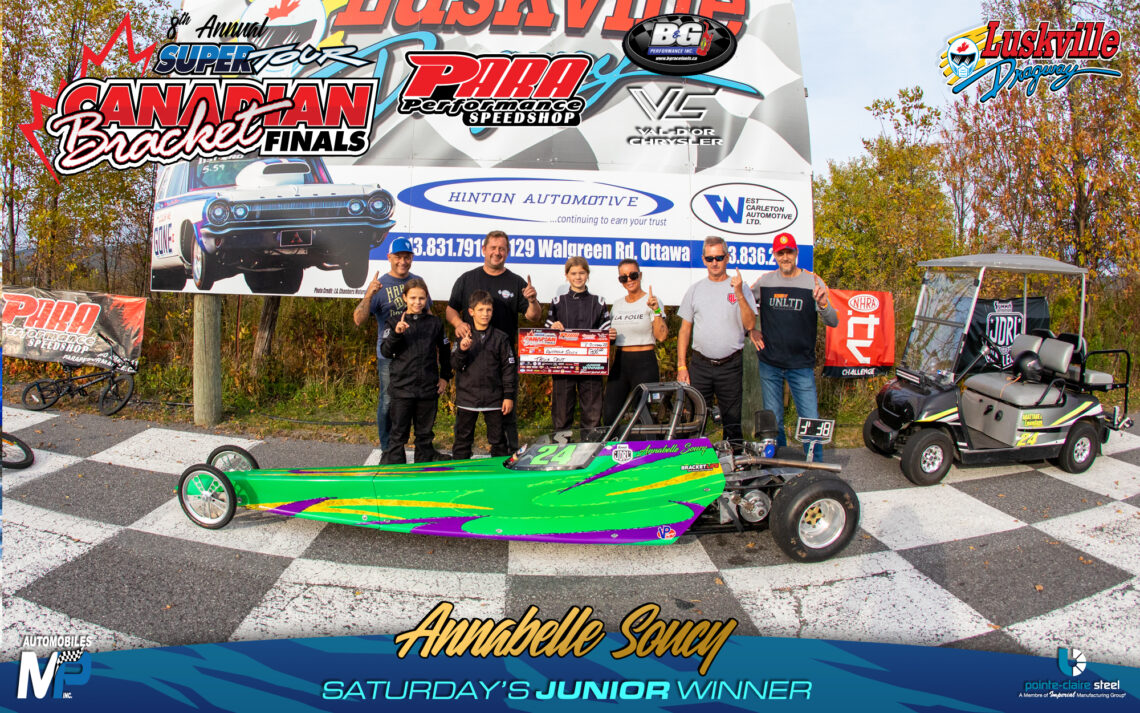 As you all know, Sunday's competitions ended abruptly when Mr. Dennis Black from Toronto perished in an on-track accident in the third round of eliminations. The entire Bracket Super Tour team sends its sincere condolences to Mr. Black's family and friends.
National Championships Final results for Super Pro, Pro and Junior Dragster will be posted this Sunday! Stay tuned to know who are our 2022 Champions as well as The Most Improved Driver Award recipient.