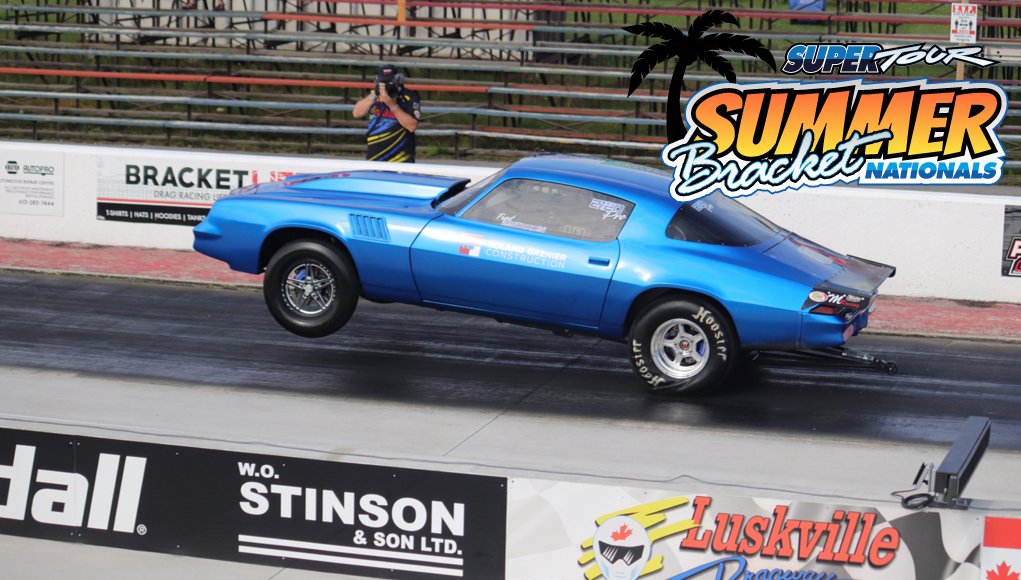 The first big race on the new concrete surface of Luskville Dragway was held a few weeks ago. The Super Tour Summer Bracket Nationals presented by Ogilvie Auto & Fleet Service in collaboration with Clarmo Auto Repair and J&S Collision attracted more than 150 racers per day with 80 Super Pros, 55 Pros and 16 Juniors on the track located in the Pontiac region in western Quebec.
The weather was good all weekend with wall-to-wall sunshine on Saturday and Sunday. Unfortunately, Friday's activities had to be canceled when the rain came on in early evening.
Local racer Terry Miron from Vars, Ontario signed the first Super Pro win of the season on Saturday by knocking out Quebec City's own Patrick Peloquin. Lewis Gagne was the lone semi-finalist in this race.
In the Pro category, two former national champions raced for the big win as Martin Lassiseraye from Quebec City took it all against Fred McDonald from St-Sulpice. Daniel Blouin was the lone semi-finalist in this race.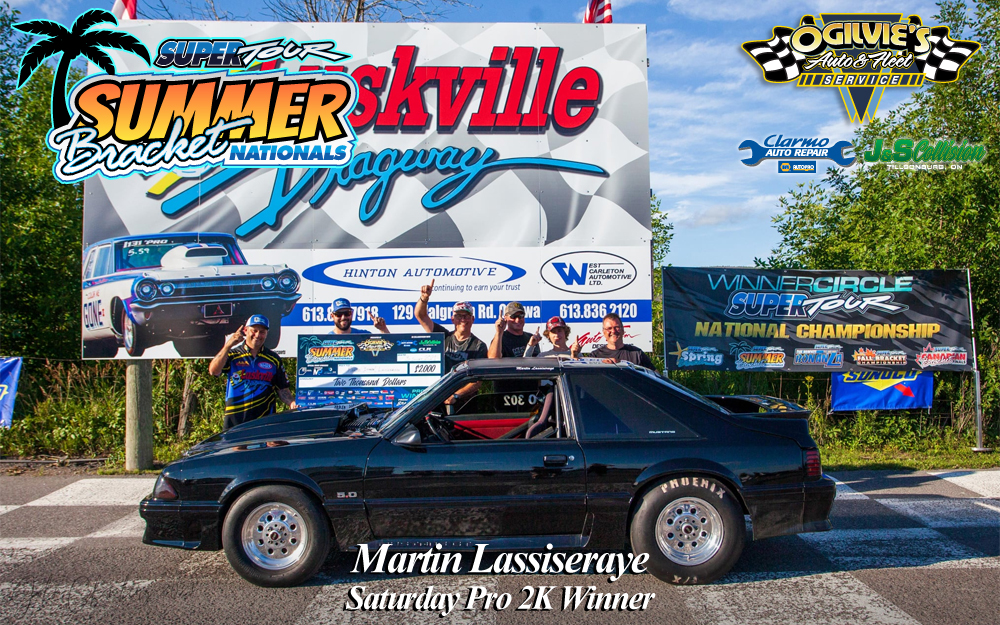 On Sunday, Big Money Bracket Racer Richard Arnold clinched the victory in the Super Pro over Series Director Fred Angers. Jamie Bridge and Jamie Clarmo were the semi-finalists in this race.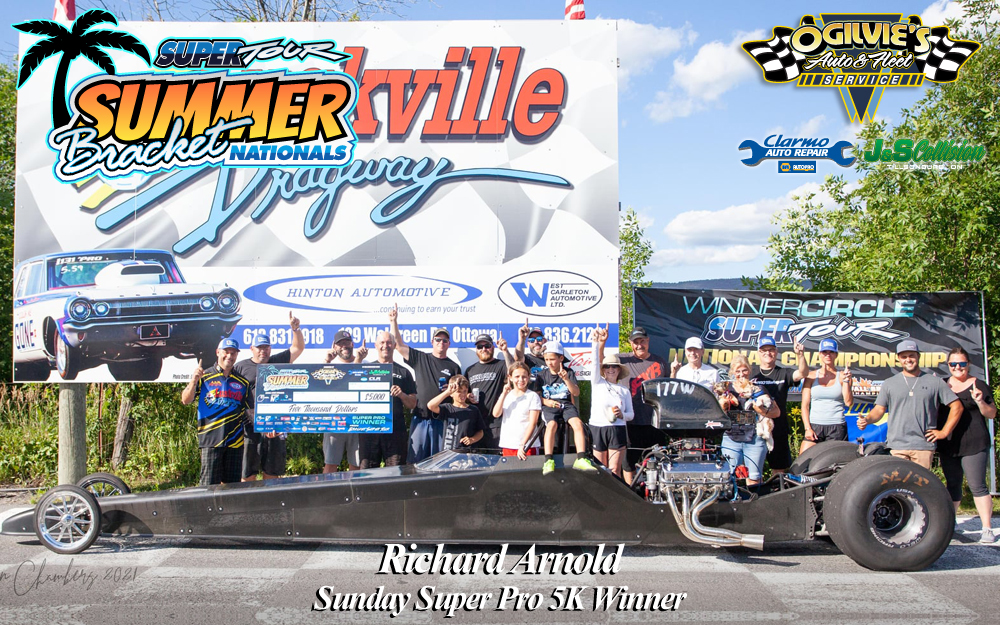 In the Pro category, Fred McDonald took it to a second final in as many days and won this time against his good friend Eric Corriveau. Stephen Ballantyne was the lone semi-finalist in this race.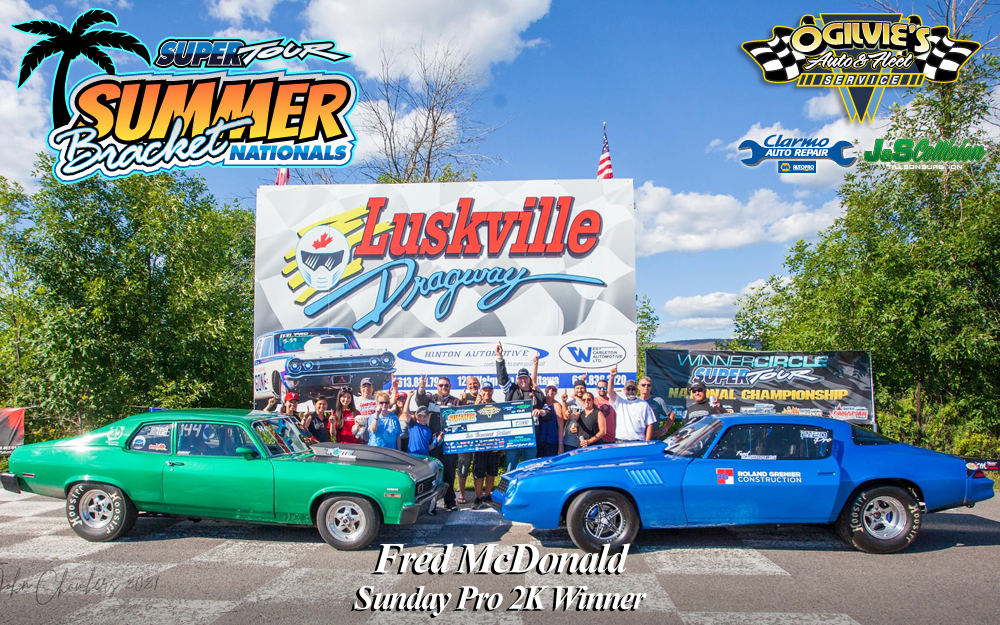 In Junior Dragster, TJ Monaghan won Saturday's Race over Cole Krottner and Audrée Alarie won Sunday's race over Parker Seguin.
With two finals in two days, Fred McDonald was named weekend M.V.P. and earn a pressure washer from the folks at Canadian Tire Magog.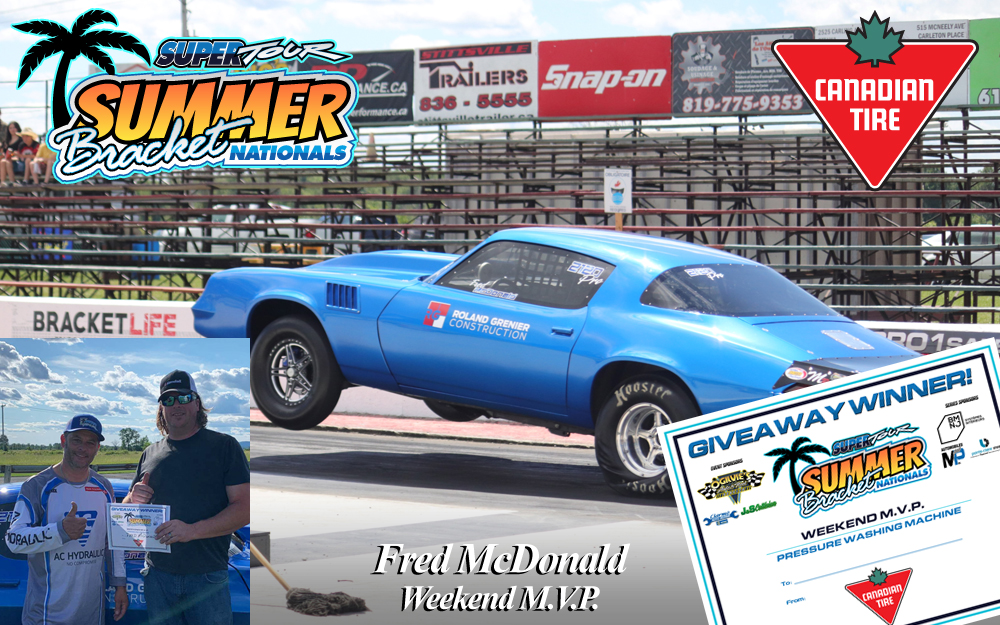 Championship Chase
Defending Super Pro Dragster National Champ, Adam Bitzanis takes control of the championship ahead of Fred Angers who performed well with his two cars last weekend. Saturday's winner Terry Miron is fifth while Saturday's runner-up Patrick Peloquin is in sixth place. Here is the full ranking.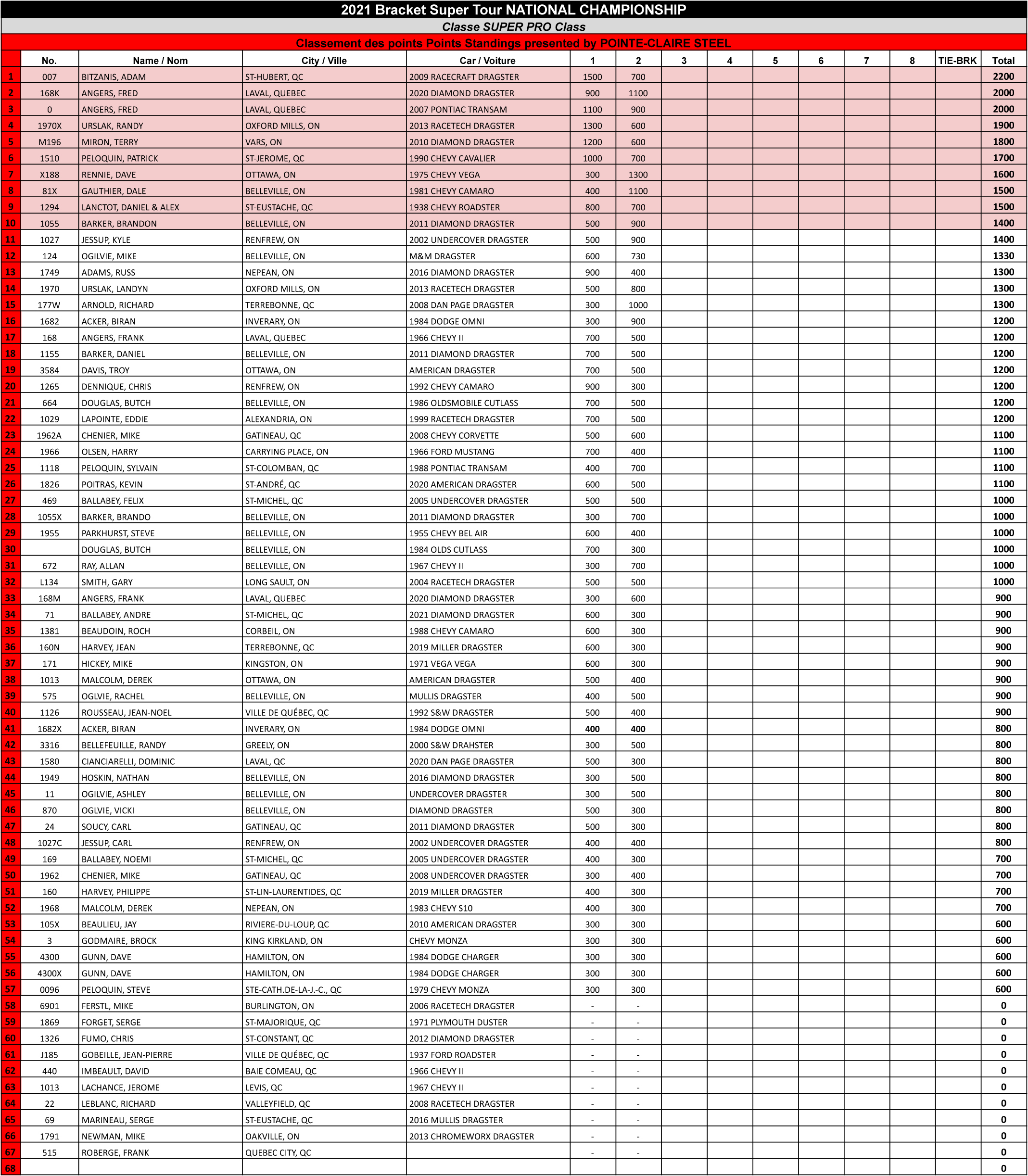 Fred McDonald is taking the lead in the Pro category with an incredible performance this weekend followed closely by Claude Labelle from Sainte-Julie. Saturday semi-finalist, Daniel Blouin from Quebec City is third. Sunday's runner-up Eric Corriveau is in fifth position and Saturday's winner Martin Lassiseraye is sixth. Here is the full ranking.
Members Giveaways
Several racer appreciation giveaways gift certificates were presented to members during the Super Tour Summer Bracket Nationals. Here is a summary of the prize winners.
Next race on the calendar
The next race weekend of the season will take place in two weeks still at Luskville Dragway. The 40th annual Super Tour Bracket Bonanza will undoubtedly be one of the biggest races of the season with increased payouts in all categories! Follow the Bracket Super Tour on Facebook or visit www.BracketSuperTour.ca to find out more.