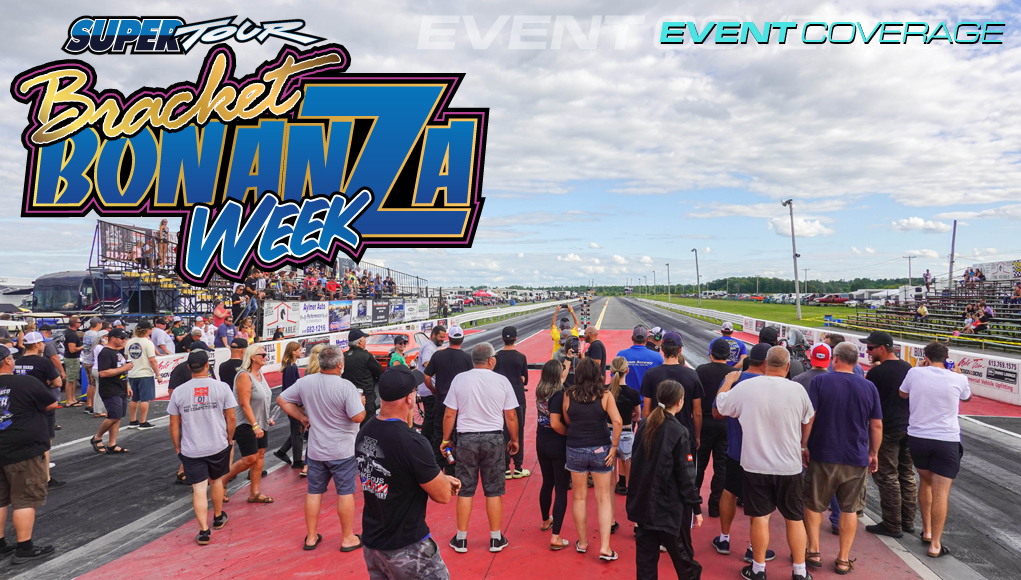 The 41st annual Super Tour Bracket Bonanza was presented two weeks ago at Luskville Dragway. For the first time in Drag Racing History a 4-Day event was held in Canada.
A total of 170 entries were registered for the 2022 Super Tour Bracket Bonanza. With the current economic situation, promoters are more then happy with the success of the Super Tour this year.
The race week Started on Thursday with the Famous Big Dog Shootout. Adam Bitzanis from Montreal got the win with his Racecraft Dragster over Julie Dubé from Ottawa driving her Roadster.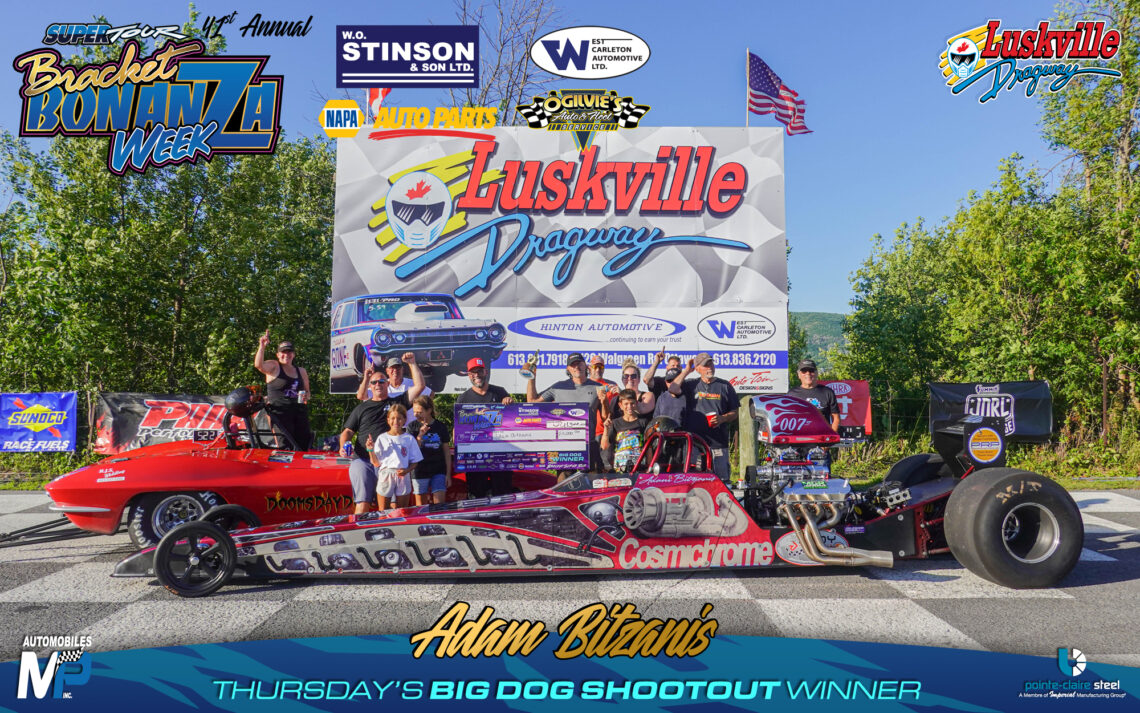 The Pro Gambler's Race a.k.a Little Dog Shootout saw Dan Pillwein making a comeback in Bob Therrien's Ford Falcon and getting the win over former class Champion Martin Lassiseraye from Quebec City in his Mustang.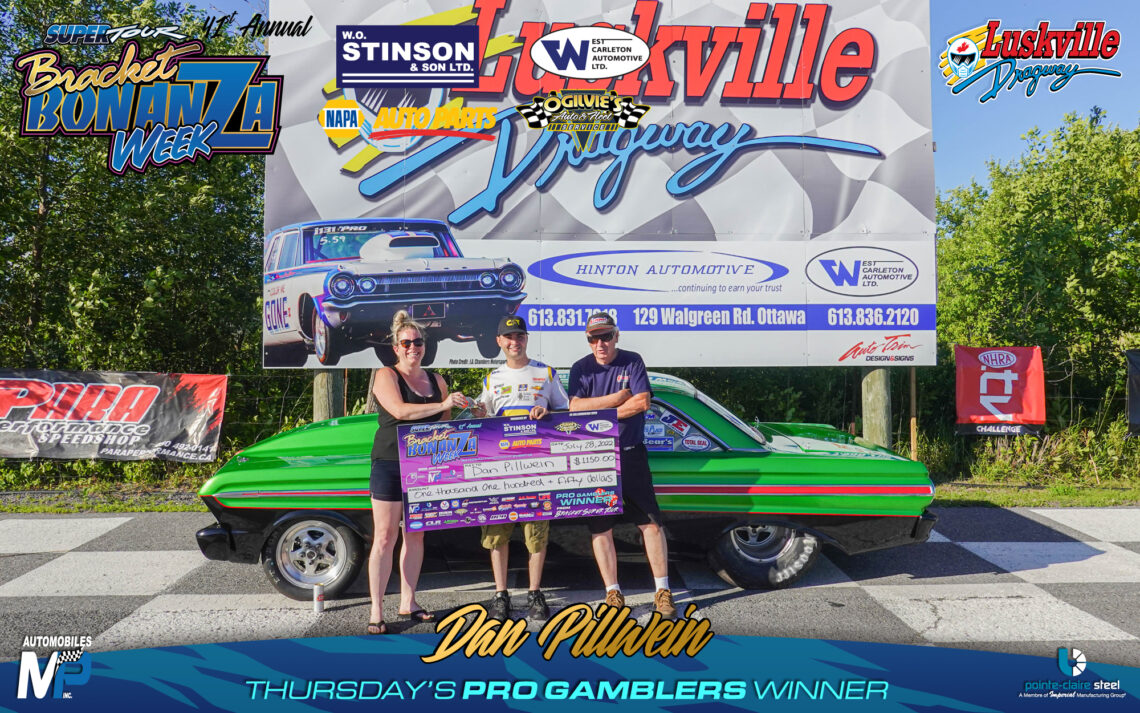 The first ever 330' Shootout was a success with more than 50 entries. Belleville's Dale Gauthier got his Camaro in the winner circle with a win over Trevor Deeks from Grand Bend.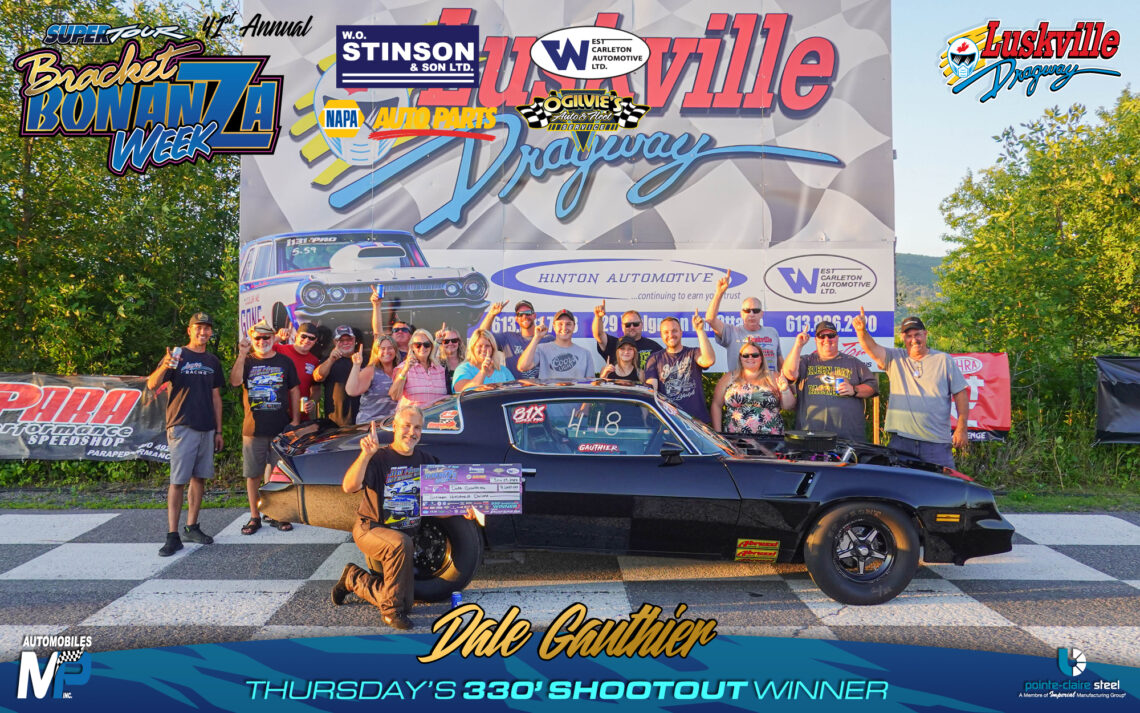 Three more days of racing was following that opening day with three 10K to win races off the top and three 2K to win races off the bottom.
Bill Harling from North Bay was the big winner of Friday's 10K race driving his S10 over Dominic Cianciarelli from Montreal with his Dan Page Dragster.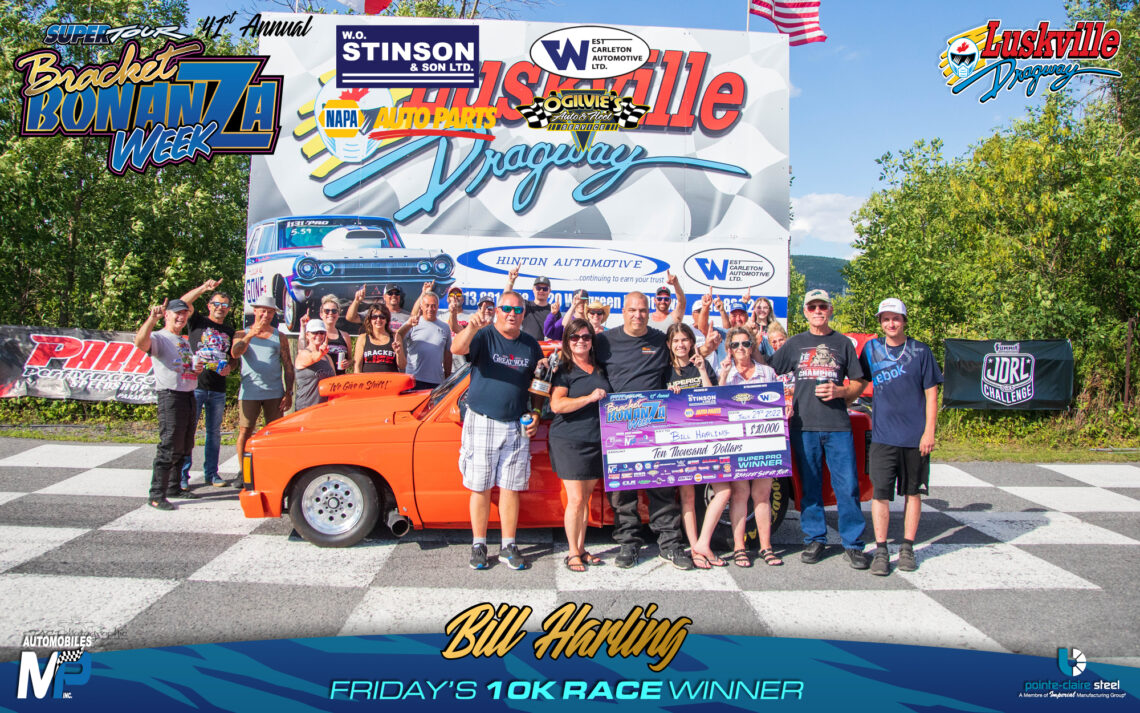 Friday's Pro Footbrake race saw Russ Fraser getting the win over his friend Yvon Gour who couldn't make the call.
Saturday was the affair of young Brody Bellefeuille driving dad's dragster. Bellefeuille got the win over veteran driver Serge Forget from Drummondville.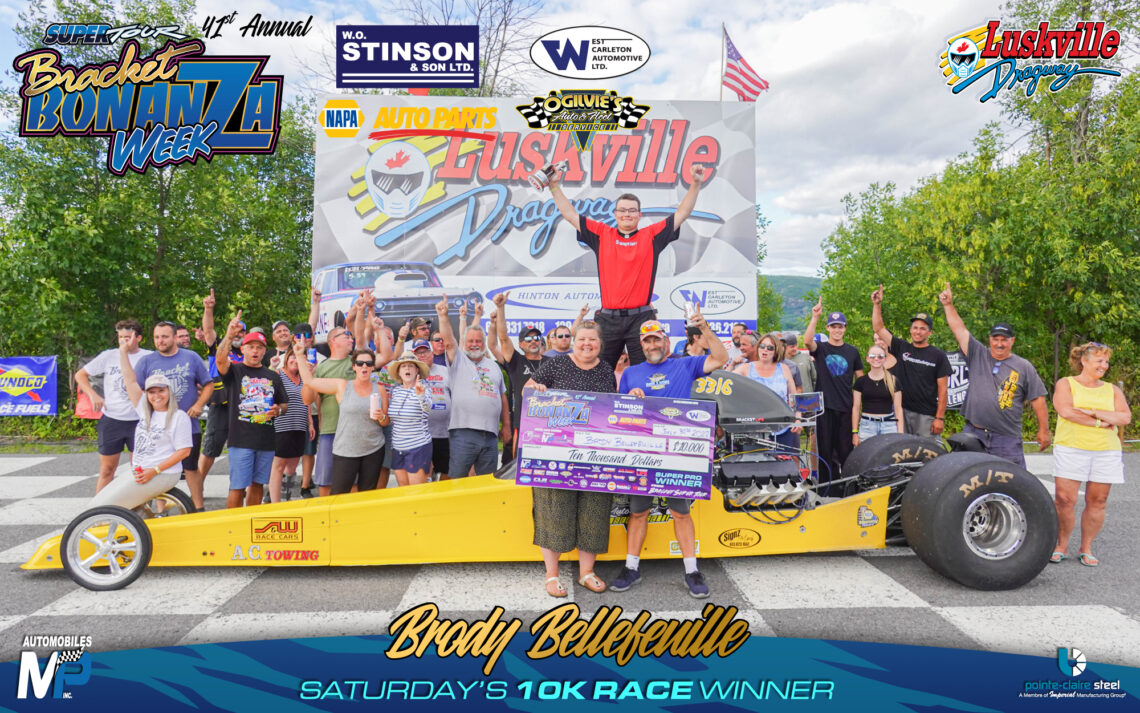 In the Pro Footbrake Race, Stephen Ballantyne from Luskville got another win against Larry Lepine Jr. with his bike.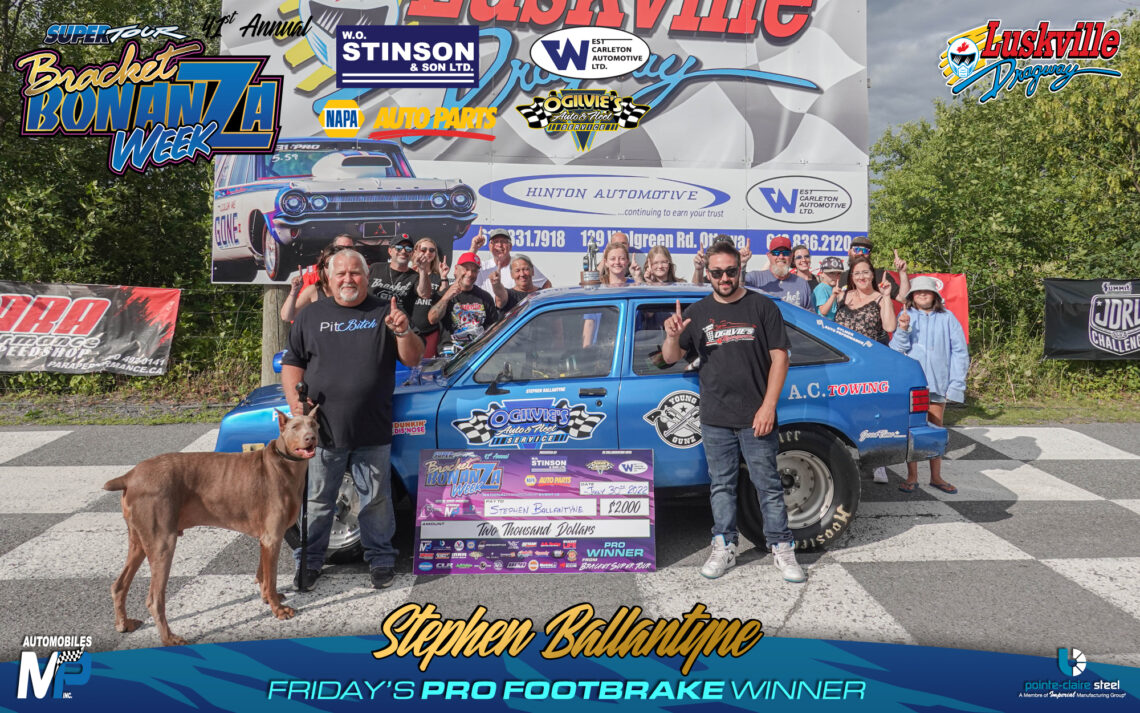 With more on track activities on Saturday night, Kyle and Megan Jessup got in 1,600$ Golf Cart Race win and Kevin Poitras put on a hell of a show in the Pro 1 Burnout Contest getting the best out of Frank Angers and Dave Rennie.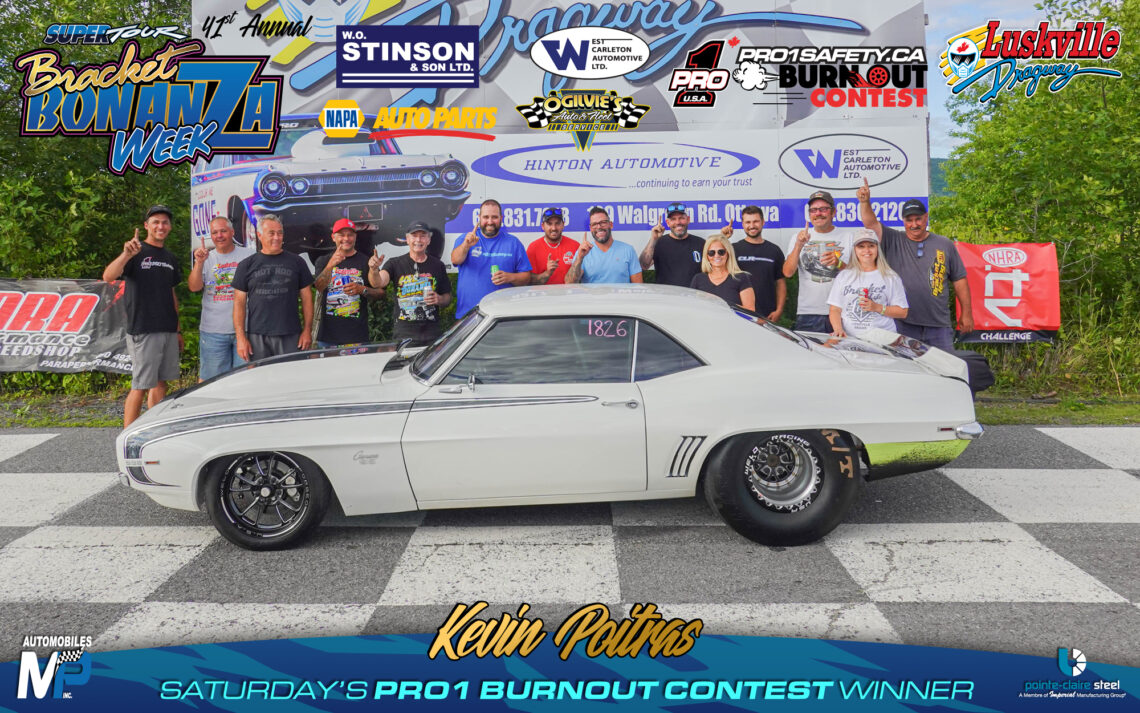 On Sunday, Lewis Gagné got the win over Mike Chenier in the 10K Race, Jim Giff got the Pro Footbrake class.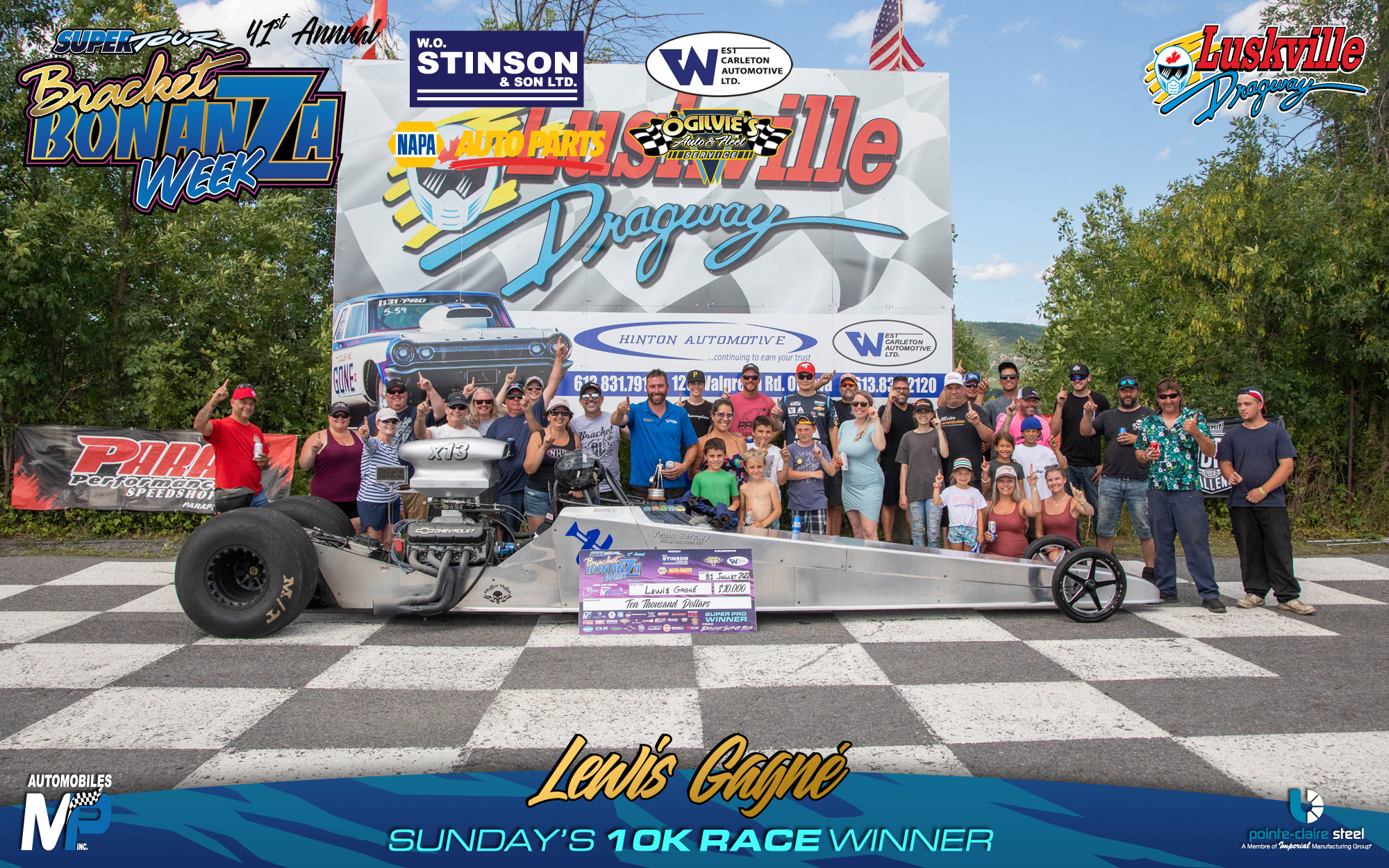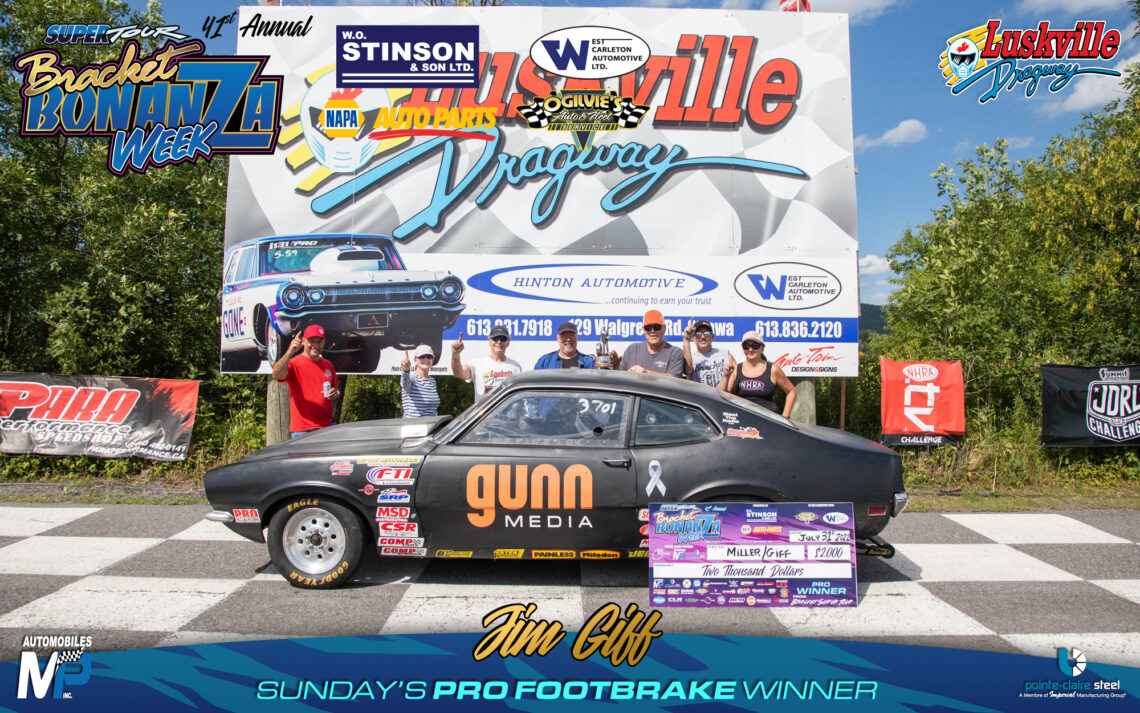 In the Junior Category, Audree Alarie got the win on Friday, Connor Ridler got the win on Saturday and Samantha Chatwood got the win on Sunday.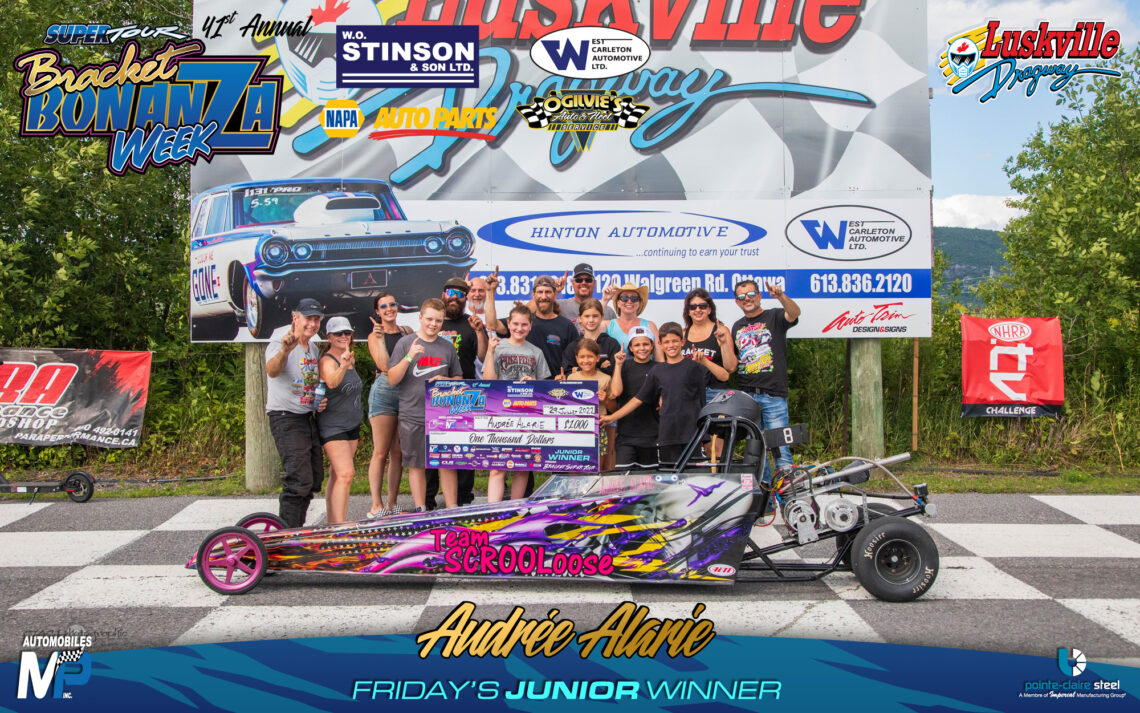 The Next Super Tour Race will be on Labor Day Weekend at Luskville Dragway for the Fall Bracket Championship!