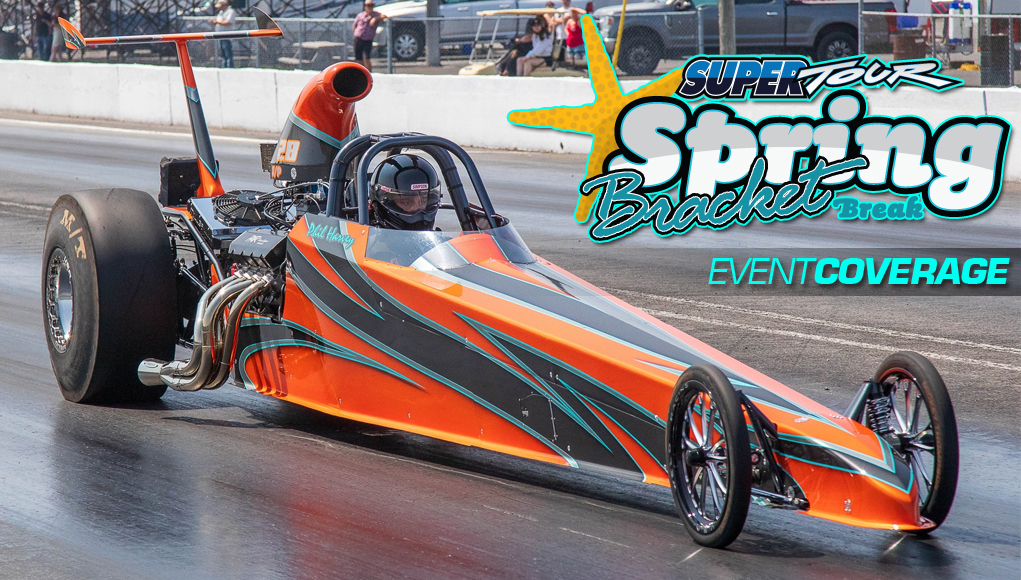 The first two rounds of the Super Tour National championship took place two weeks ago in Napierville as part of the Spring Bracket Break event presented by Valvoline in collaboration with Frank Mastro Electrical, Brossard Performance, and Duraquip Inc.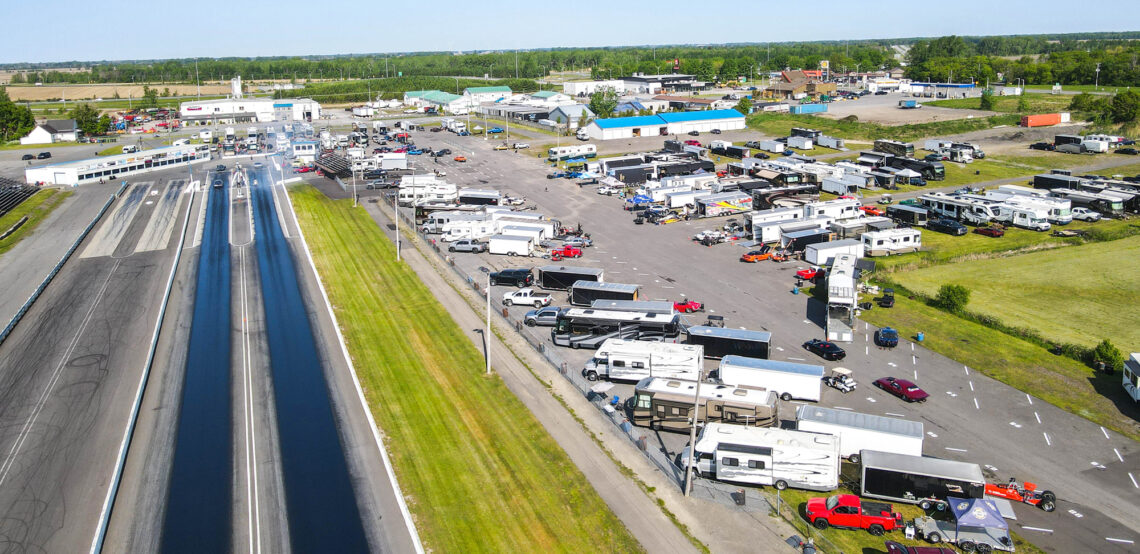 The first race was dominated by Phil Harvey from Saint-Calixte, who claimed the win in Super Pro by defeating Andrew Stirk from Amaranth, Ontario in the final round. Harvey who is the 2022 Dragster champion is starting his title defense with a strong performance! He had the upper hand against Jay Beaulieu in the semi-finals, while Stirk eliminated Dale Gauthier to advance to the money round.
In the Pro category, Eric Corriveau from Saint-Colomban faced off against Mike Reynolds from Ottawa. Both racers are familiar faces in the late rounds, with Reynolds boasting no less than 6 wins on the Super Tour circuit, and Corriveau being the fifth-best driver in Pro category history at the Super Tour. Ultimately, Eric Corriveau emerged victorious this time, defeating Reynolds.
In the second round, Roch Beaudoin from Corbeil, Ontario, claimed victory over Landyn Urslak from Oxford Mills, Ontario. Urslak took out Shawn Fournier from Vermont in the semi-finals, while Beaudoin had the bye to the finals.
In the Pro category, Darryl Jensen from Kemptville, Ontario, emerged as the winner, defeating Jean-Guy Bédard from Chambly.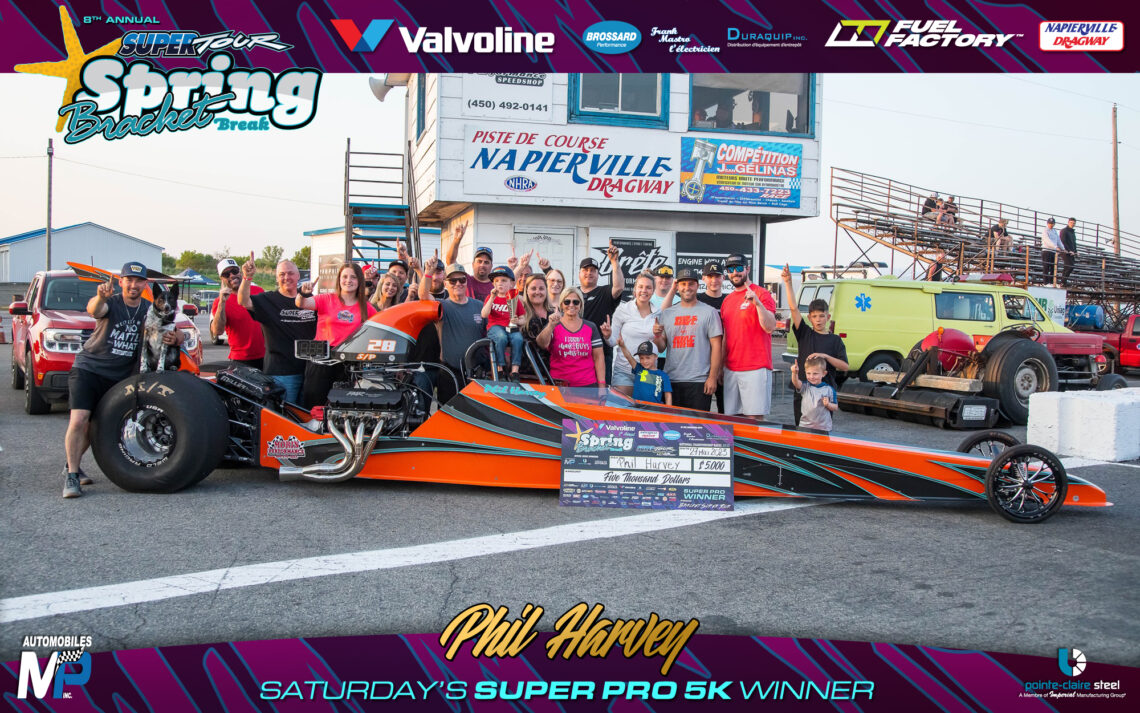 In the Junior category, the win went to third-generation driver Katie Adams, ahead of Napierville Dragway's rising star, Olivier Brunet, in Saturday's race, and Shelbie Seguin claimed victory in Sunday's Race against Mavrick Angers.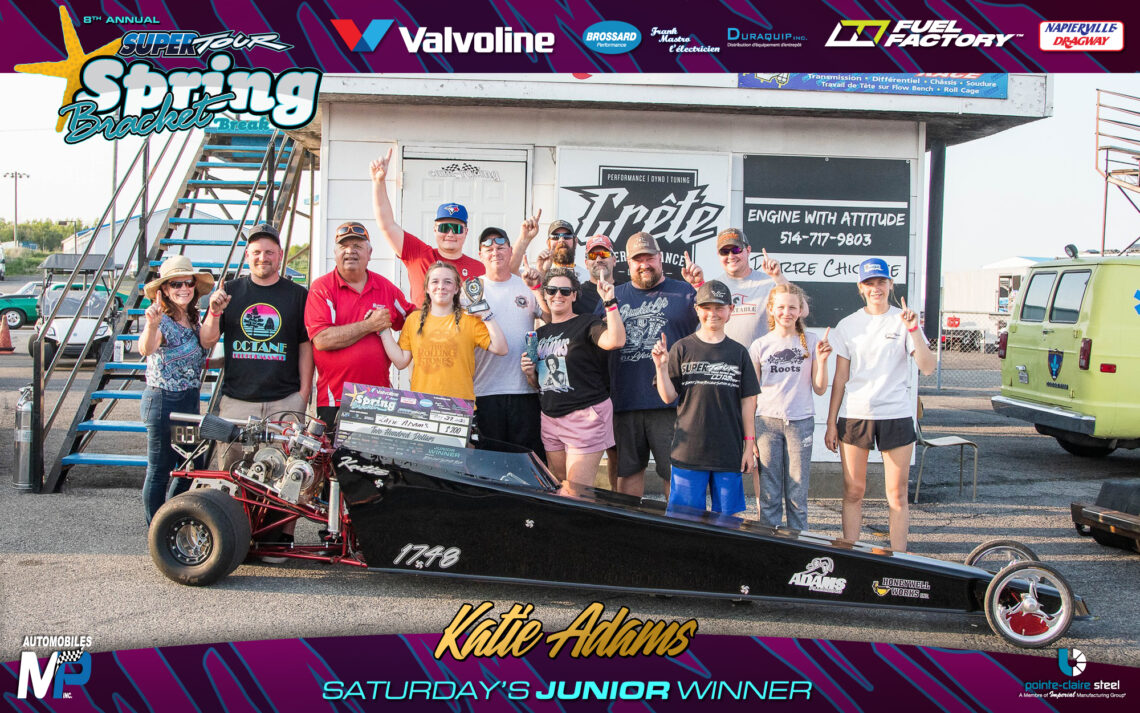 The weekend kicked off on Friday evening with the presentation of two Gambler's races for the Super Pro and Pro categories. Adam Bitzanis from Montreal in his Dragster took the win over Jerome Lachance from Lévis in his Chevy II in the Super Pro class, while Martin Lassiseraye from Quebec in his Mustang took the win over Robert Legault in the Pro class.
On Saturday, after the main races, two more Gambler's races were held, with young Trevor Monaghan from Valcartier winning the Super Pro final over Brock Godmaire from Kirkland Lake, Ontario. Russ Fraser from Brockville, Ontario, claimed the Pro final.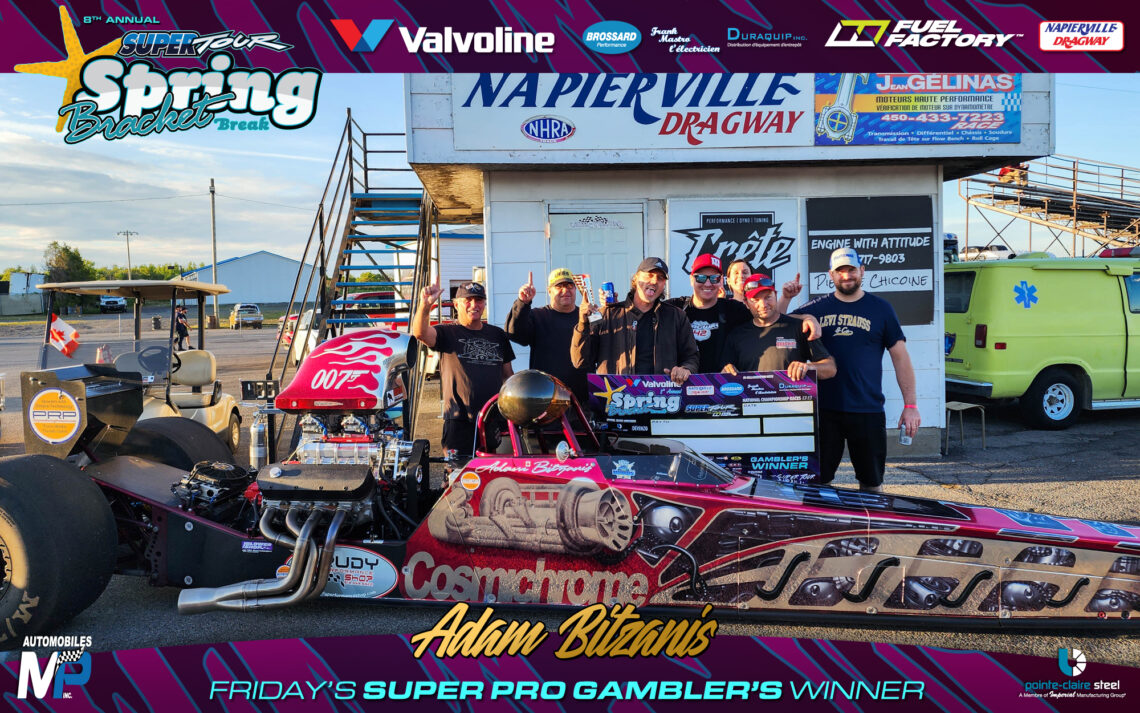 The next two rounds of the Bracket Super Tour will take place as part of the Summer Bracket Nationals presented by Ogilvie Auto in collaboration with Honeywell works, Clarmo Auto Repair, and J&S Collision at Luskville Dragway on June 30th, July 1st, and 2nd.
For more information, visit BracketSuperTour.ca.