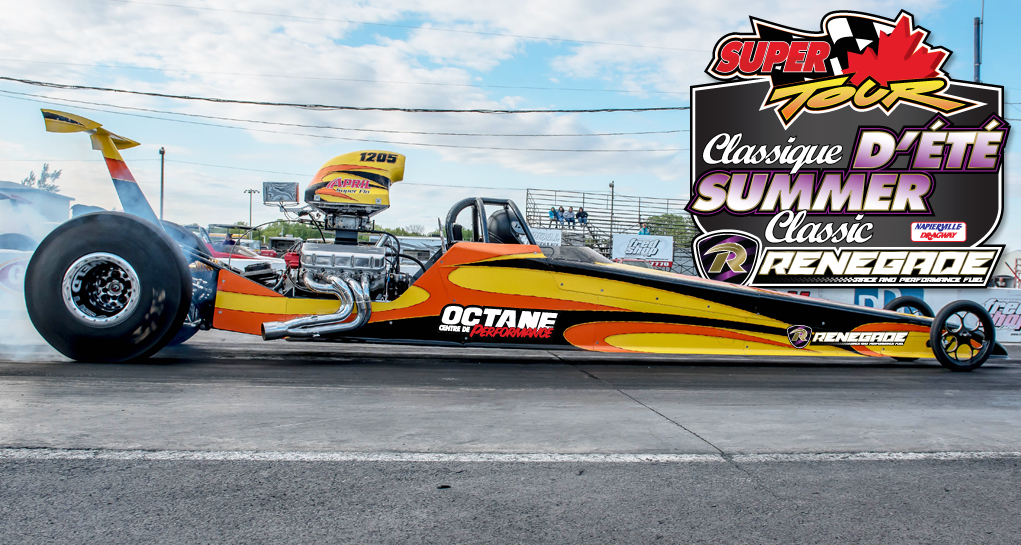 The news was confirmed this morning by Stephane Bernier from DB Performances, the Canadian Distributor for Renegade Race Fuel.

Bowling Green, Kentucky based Renegade offers to its customers a unique product for more then 15 years. With a national distribution network, Renegade Race Fuel has become the best keep secret in the racing world! Renegade is the number one leader in the research, sales and marketing of performance racing fuel and lubricants with a highest product quality on the market.
DB Performances and Renegade Race Fuel are proud to partner up with Frog Promotions to become the official Race Fuel of the Super Tour. Renegade Race Fuel will present the 2017 Super Tour Summer Classic which will be held at Napierville Dragway on June 16-18.
Renegade products are available in the Montreal area at PARA Performance Speed Shop in Terrebonne and in Eastern Quebec at the Octane Performance Center in Rivière-du-Loup.
"We are currently finalizing an agreement to launch a big Giveaway Program with Renegade, which will be awesome for our members" said Super Tour marketing director, Jay Beaulieu.
Joined this morning, DB Performances president Steph Bernier said he was very excited to have signed this deal and was pleased with the professionalism of the Super Tour organization. Both DB Performance and the Super Tour will also share a booth at the next Salon AutoSport in Quebec City.
For more information about Renegade, visit www.renegaderacefuel.com
For more information on the Super Tour, visit www.dragracequebec.com