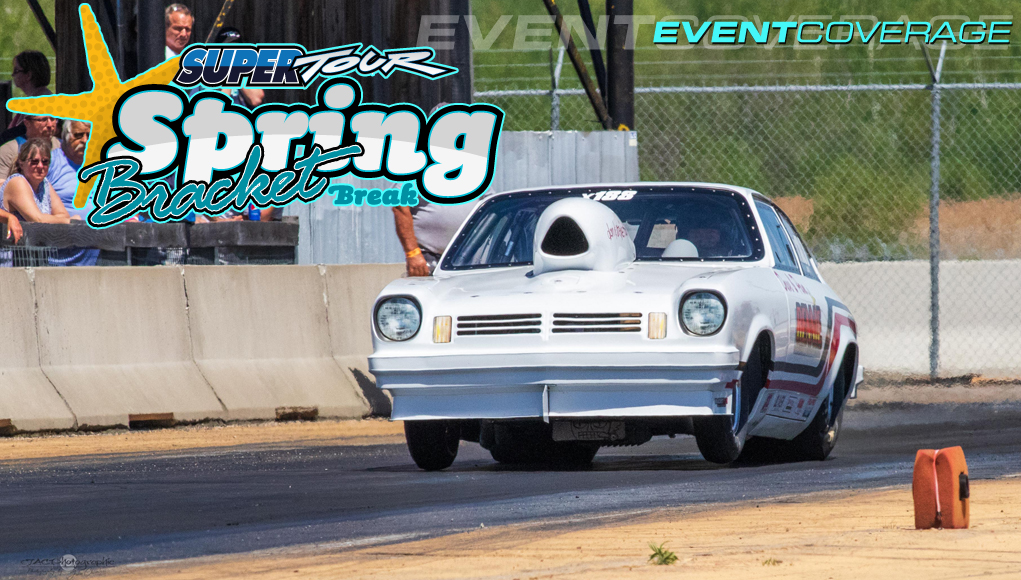 The first Bracket Super Tour event of the year took place on May 14th at Complexe ICAR in Mirabel. More than 135 racers gathered to the Super Tour Spring Bracket Break presented by Valvoline Canada in collaboration with Brossard Performance from Quebec and Atelier Mecanique CLR from Ste-Julie.
Due to poor weather forecasts, the decision was made on Friday night to combine the both days payouts to present a single race on Saturday. In the Super Pro category, Ottawa's Dave Rennie scored his first win since returning to competition. After an accident in the pits just before the quarterfinals, Rennie's team was able to patch the front end of his Chevy Vega to continue the eliminations. He then took out Fred Angers in the semis to meet former champion of the category Brandon Barker from Belleville in the final round. Barker had the advantage over Russ Adams in the previous round. In the final, Barker suffered a mechanical failure and Rennie signed the $10,000 victory!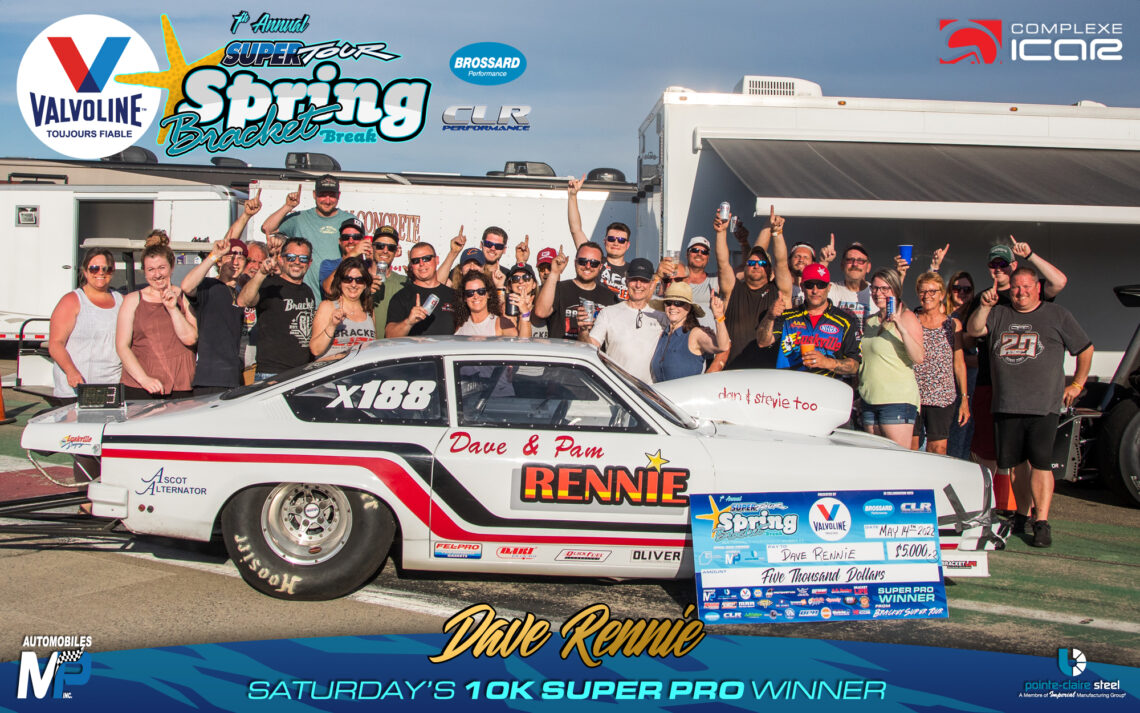 In the Pro category, François Rondeau from Ste-Julie also won his first win on the Super Tour circuit wheeling his Camaro against former champ Martin Lassissaraye from Quebec with his Mustang. Rondeau first took out Jim Hewitt in the semis while Lassissaraye had the best over Jim Giff. François Rondeau pocketed $4,000 for his win!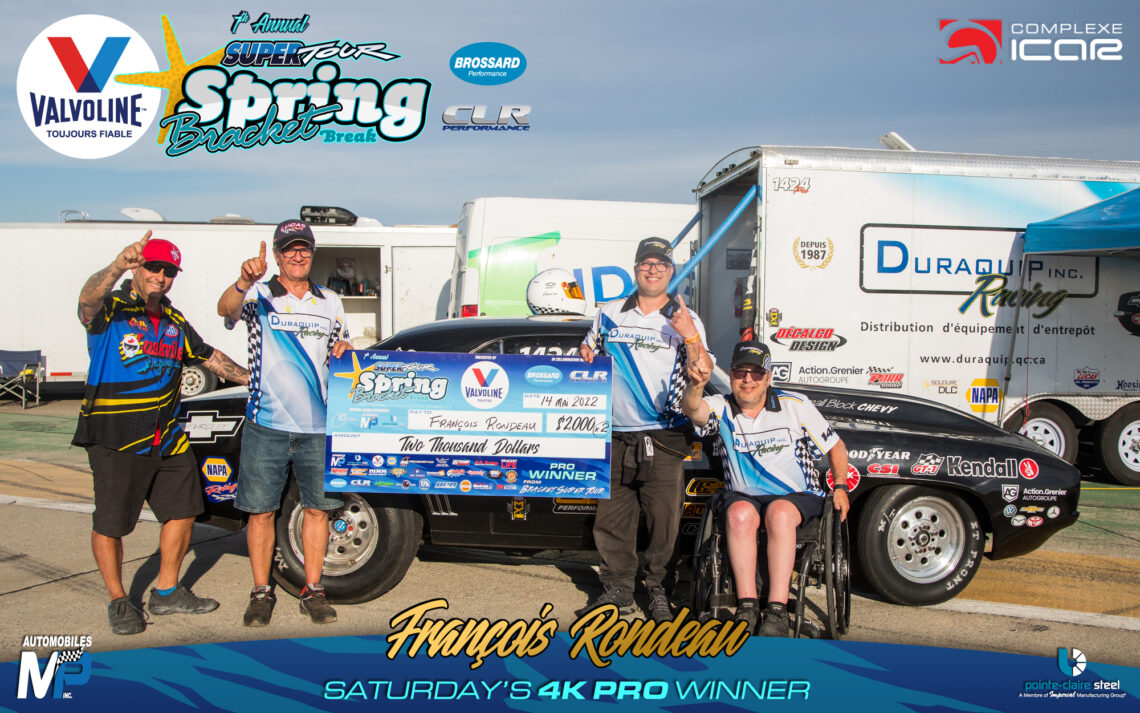 In the Junior Dragster class, Xavier Magny took on Lohan Roy in the final round!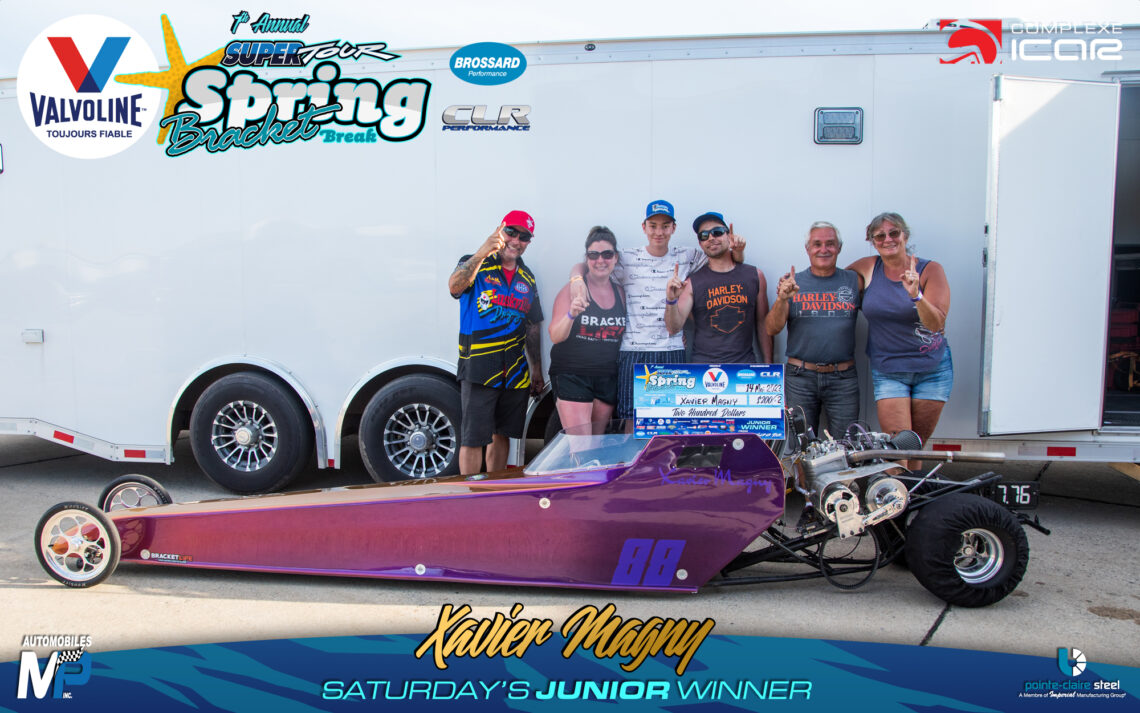 Championship points for both categories were compiled as a regular race. The announcement has been made that the race scheduled on Friday July 29 at Luskville will now be included in the points fund.
With his win in Super Pro, Dave Rennie his in front of Robbie Martel from Vermont. Kyle Jessup and Tim Quintin are following in third position.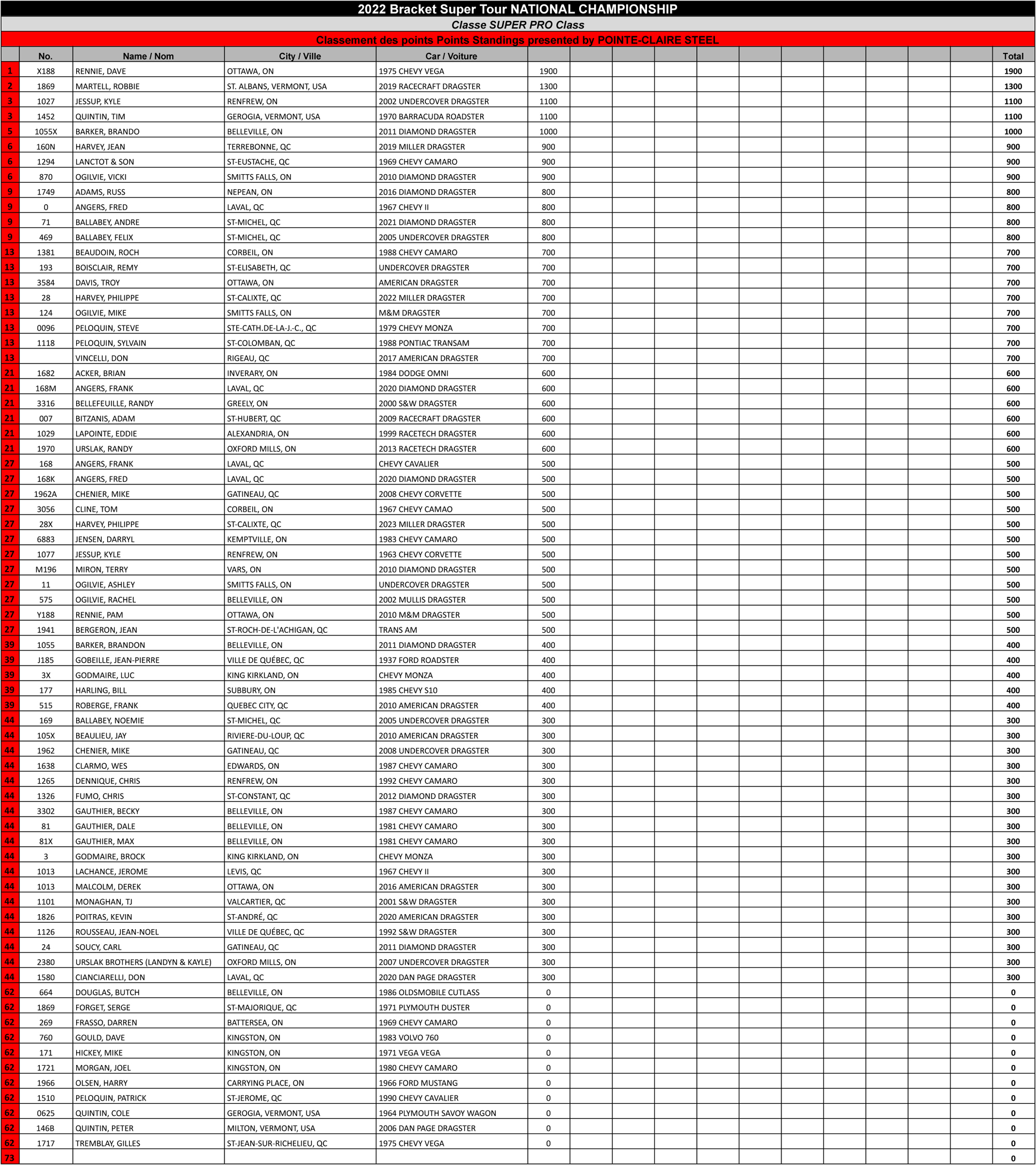 Same story on the Pro side as François Rondeau takes the lead in the standings. Jim Hewitt is in second place followed by Stephen Ballantyne.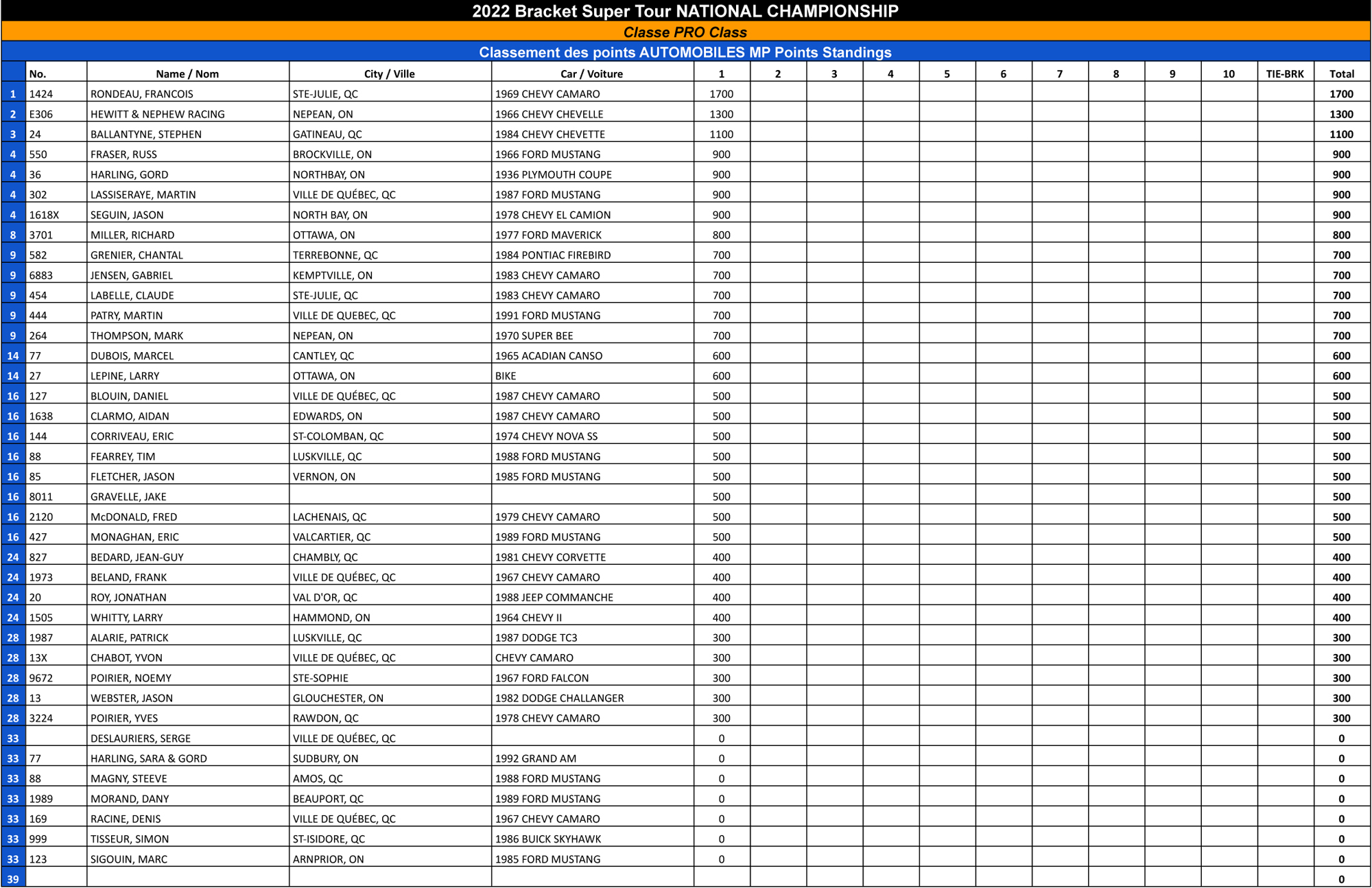 The next Super Tour event will take place on July 1-3 at Luskville Dragway as the Super Tour Summer Bracket Nationals presented by Ogilvie Auto & Fleet Service in collaboration with J&S Collision of Tillsonburg and The Sable Restaurant of Metcalfe.