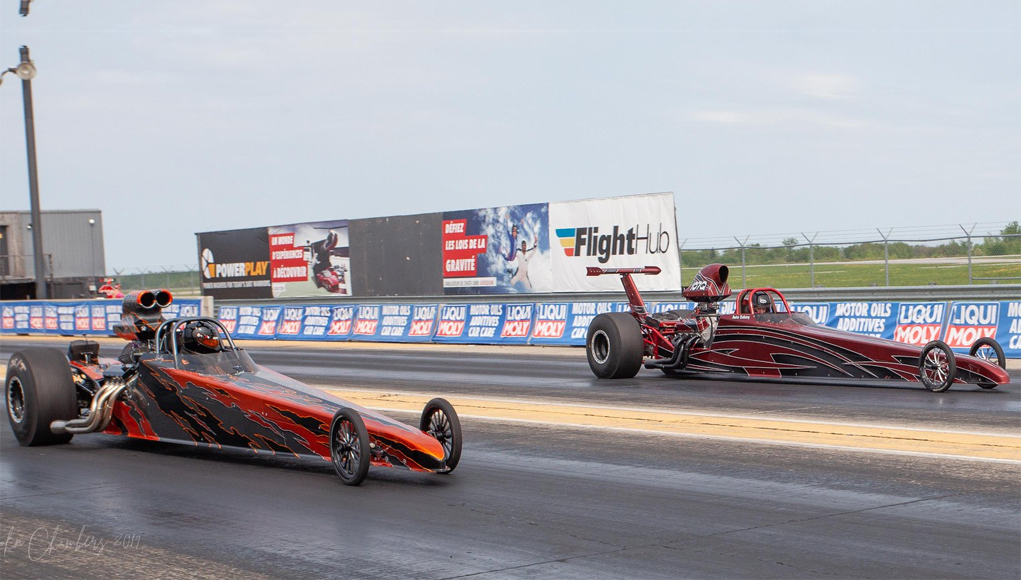 The first event of the Bernard MNJ Bracket Super Tour season took place at ICAR Mirabel last weekend. The event presented by NAPA Auto Parts in collaboration with Ventilation Jean Roy and Automobiles MP attracted nearly 100 racers to the motorsports complex in Northern Montreal.
The Super Tour promoters changed the schedule Friday morning when the weather forecast was really bad for Sunday. With this change, racers had the opportunity to race for two days payouts combined.
Ottawa's Russ Adams ran the table sweeping the Octane Performance Gambler's Race on Friday night against fellow ontarien Terry Miron and winning the 10K main event on Saturday against Randy Bellefeuille.
In the Pro class, the victory went to young Stephan Ballantyne from Gatineau over Jonathan Roy from Val-d'Or.

As for the Juniors, second generation racer TJ Monaghan from Val Cartier was the winner.
The new Top Sportsman class presented by Pointe-Claire Steel was in action for the first time this season. Veteran driver Michel Bastien from Terrebonne took top honors in this opening event.
The tight schedule of the event allowed the presentation of a High Roller Race at the end of the day. Butch Douglas from Belleville, Ontario won this race.

Championship standings
Adams takes the championship lead in the Super Pro category ahead of Ontario drivers Darren Frasso, Randy Bellefeuille and Derek Malcolm. The best Quebecer driver is Adam Bitzanis in 6th place.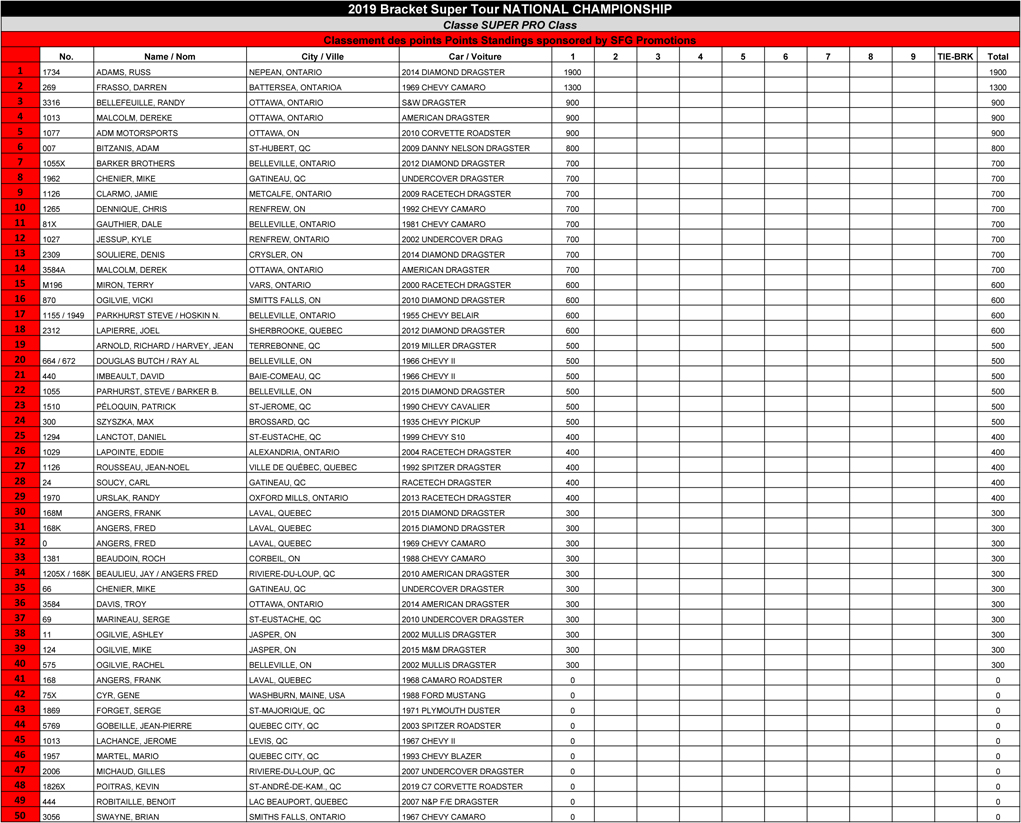 Stephen Ballantyne is the leader in the Pro category followed by Jonathan Roy and Tim Fearrey. The top 5 is completed by Russ Fraser, Claude Labelle and Mark Thompson.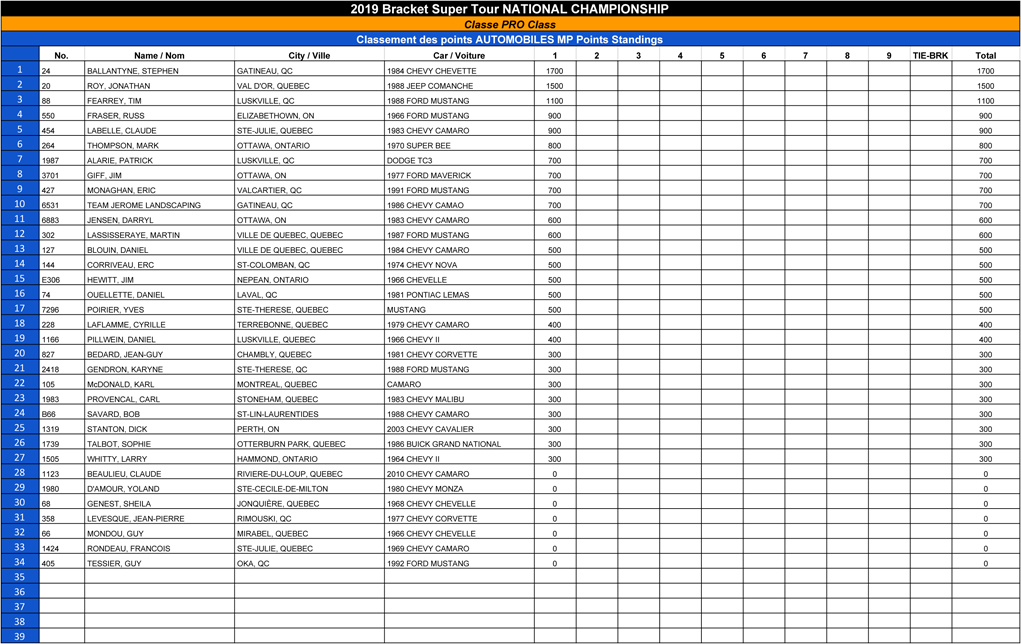 The next Super Tour Weekend
The next weekend of the Bracket Super Tour Bernard MNJ will be presented on June 15 and 16 at Napierville Dragway. For more information, follow the Bracket Super Tour on Facebook or visit www.BracketSuperTour.ca