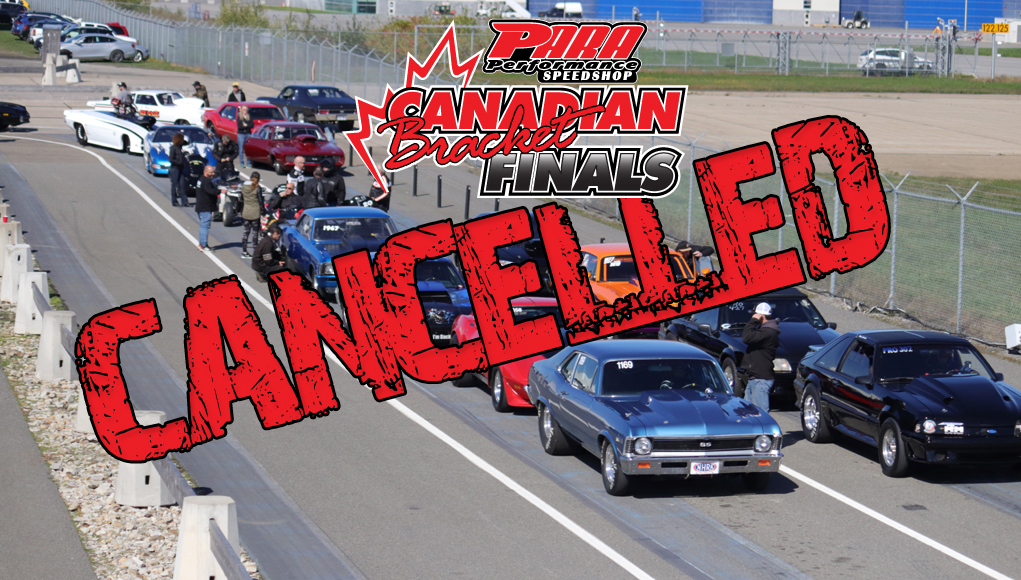 Super Tour event promoters are announcing the cancellation of the 2020 Canadian Bracket Finals. The event presented by PARA Performance originally scheduled on September 26 and 27 at Napierville Dragway and will be back next year at a track to be determined.
Due to COVID-19 pandemic and government measures, the Brunet family, owners of the Napierville Dragway are unable to host an event of the scale of the Bracket Finals this year. After the news was confirmed, Super Tour promoters attempted to move back the event to the ICAR Complex, which is unfortunately not possible due to a conflict with their present schedule. They then contacted Jacques Lebel at Pont-Rouge, but again, the new city concil laws are not allowing an event like that over two days.
The last two races of the 2020 National Championship will take place on September 5 and 6 at Luskville Dragway as part of the Super Tour Fall Bracket presented by Service Auto Speedy Gatineau and PARA Performance Speed ​​Shop.
The eight rounds of the season will be compiled in the championship while Class Champions will be crowed in the following weeks. For more information, visit www.BracketSuperTour.ca or follow the Bracket Super Tour on Facebook.