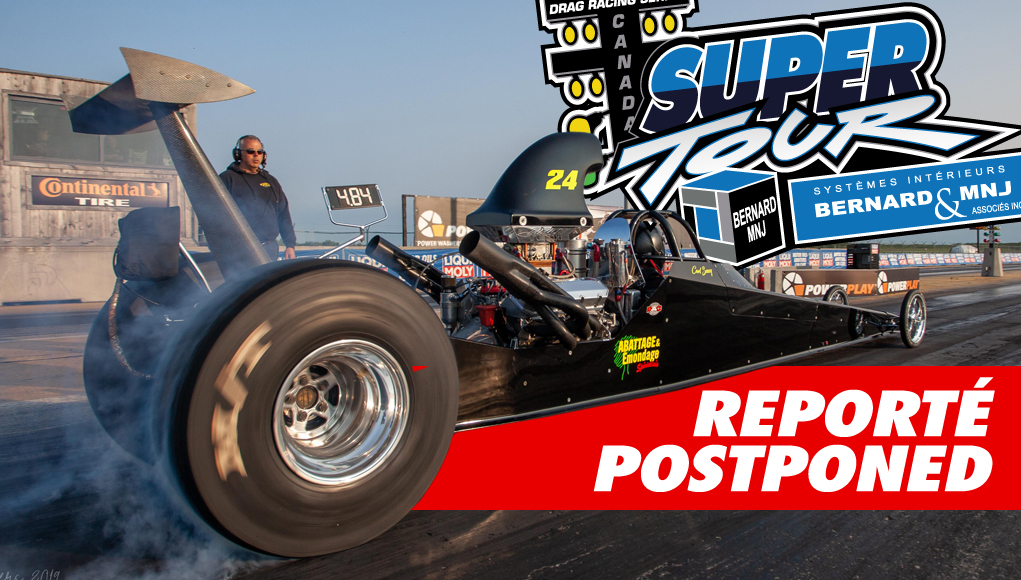 The 2020 Bracket Super Tour Season opener scheduled on the last weekend of May at ICAR Mirabel is now officially postponed to a later date with the current COVID-19 situation.
The measures put in place by the government of Quebec to fight the pandemic make it impossible to present this event by the end of this month. Despite the gradual reopening of the economy, race tracks have not yet received the green light to launch their summer activities.
The promoters has although received confirmation from the government that the ruling for sporting and cultural events do not apply to racing events like the Bracket Super Tour races. This means that when the tracks will be authorized to open and if they decide to do so, races will take place. The two rules that will have to be respected are a maximum of 250 people gathering at the same facility and the 6 feet distancing rule, at least, until September 1st.
The Super Tour has also received confirmation from the tracks associated with the tour will open as soon as the government allows it.
For the moment, the entries and payouts structure remains the same, but could very well be modified with future developments and restrictions imposed on gatherings.
The Super Tour promoters also wish to mention to every racers that they will do everything in their power to hold the championship this season. The next press release will be published the first week of June regarding further developments.
Thank you for your understanding.