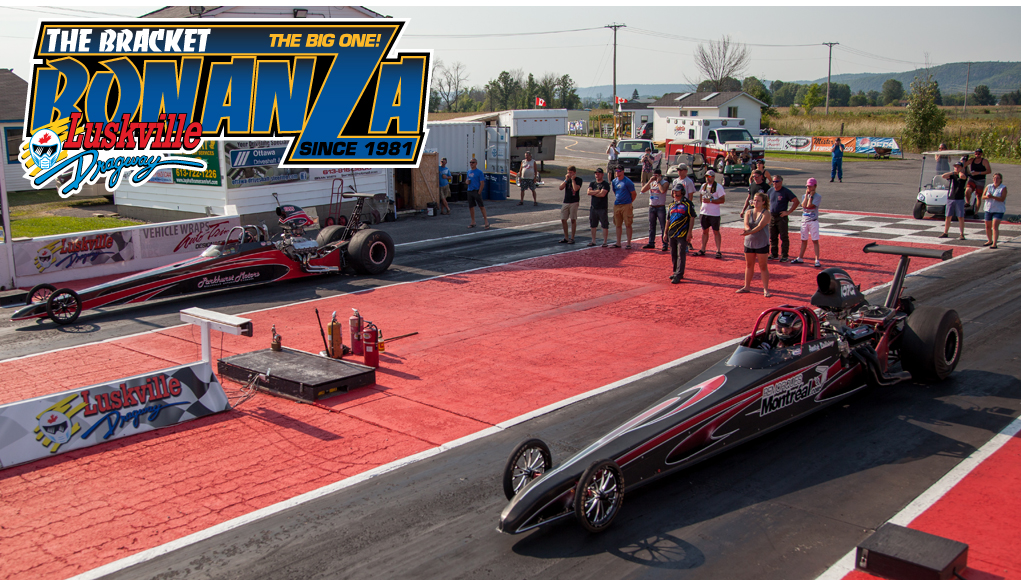 Each year, August means the mid-season for most of Quebec's Drag Racers but it's also the time to step up your game and get after the most prestigious race in Eastern Canada, the Bracket Bonanza.
The 38th edition of the race in conjunction with the Bracket Super Tour will take place this weekend at Luskville Dragway, Quebec near Ottawa. The best racers in Eastern Canada and the United States will compete for more than $ 35,000 in payouts over a three-day racing event.
The most successful driver in Bonanza history is undeniably USA's Frank Mark, who since 2006 has won five times. However, Bracket reigning Super Tour champion Brandon Barker won both races in 2018 and Sunday's race the year before.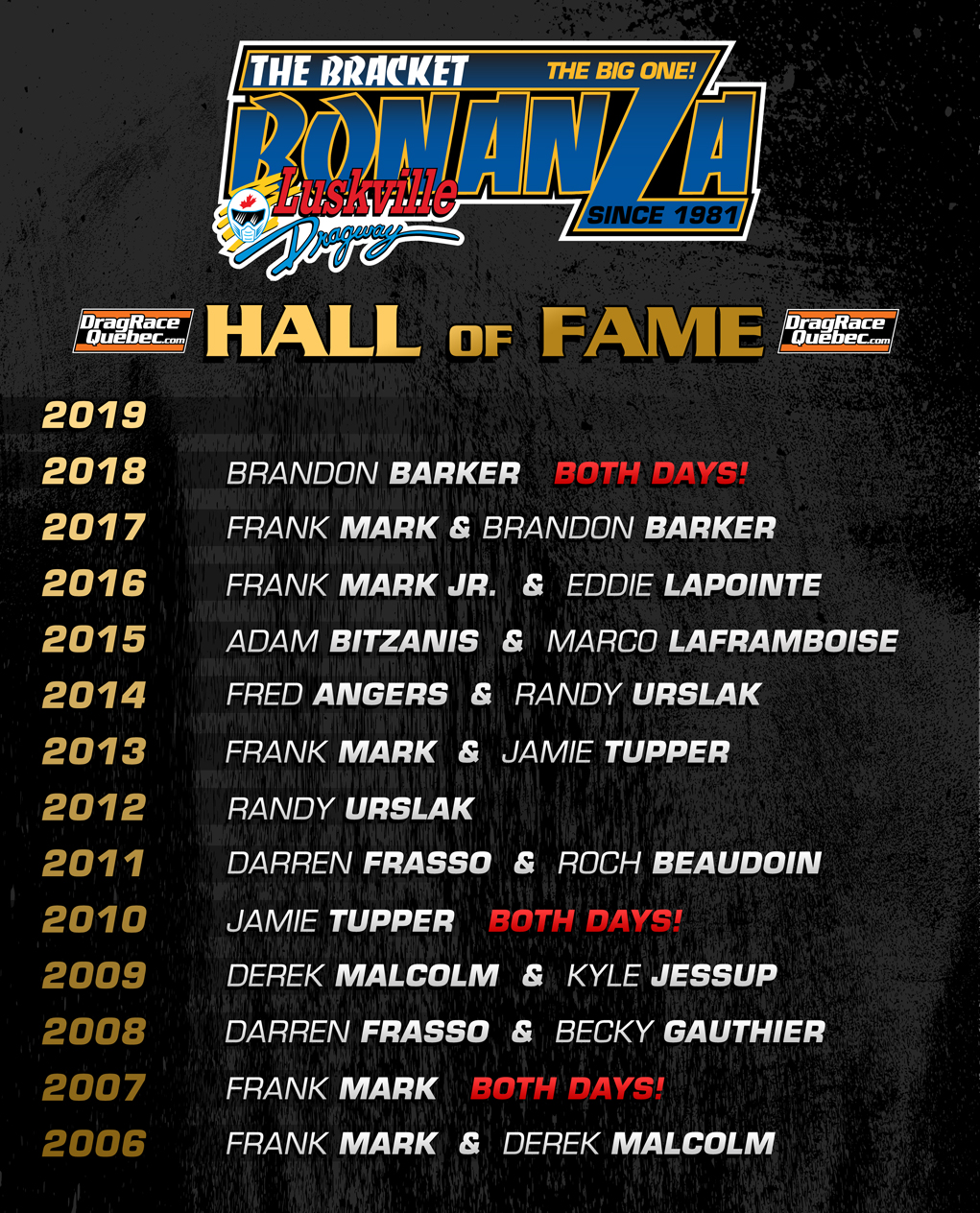 Activities will begin Friday with the popular Big Dog Shootout, a High Roller race with a $ 200 entry fee, no buy back and a "Winner Takes All" format! A Gambler's Race in the Pro category is also on tap on Friday night.
On Saturday, Super Pro racers will compete for a $ 10,000 to the win payout and on Sunday for $ 5,000 to win payout. As for Pro class racers, they will compete for the $ 2,000 to win payout per day. The best 16 drivers in each category will receive a payout for the four main races.
The enhanced Super Tour Experience!
In addition to the Super Tour Experience this weekend with the BPR Bacon and the MRA party, track promoter Arnie Malcolm is offering a steak dinner for all racers, the group Ambush live, fireworks and the traditional golf kart race.
It's still time to become a member of the Bracket Super Tour. To complete your registration form and get your member's baseball cap, come see Jay at the Beaulieu-Poitras Racing trailer.
 Schedule and admission
Parking starts Friday at noon. Time runs will begin at 4pm and the Big Dog Shootout at 7pm. Saturday the doors will open at 8am, time runs at 9:30 and eliminations at noon followed by the Metaux Angers Party. Sunday, two time runs will be held at 9am followed by eliminations and the conclusion of the event from 4pm.
Admission is $60 for the full weekend or $ 35 per day. Free for children 12 and under.
The presentation of the Bracket Super Tour is made possible through partners such as: Bernard MNJ, Para Performance, DragRaceQuebec.com, Valvoline, MP Cars, Angers Metals, Raymond Paquette Mac Tools Agent, NAPA Auto Parts, Beaulieu-Poitras Racing, Brossard Performance, CP Performance Mechanical Workshop, Ogilvie Auto & Fleet Service, AC Towing, Montreal Trailers, Jean Roy Ventilation, Octane Performance Rivière-du-Loup, Quick Blade Wipers, Speedy Auto Gatineau, Pointe-Claire Steel, SFG Promotions, RDL Signs , Festidrag.tv, Race Performance B & G Fuels, Luskville Dragway, Napierville Dragway and ICAR Mirabel.