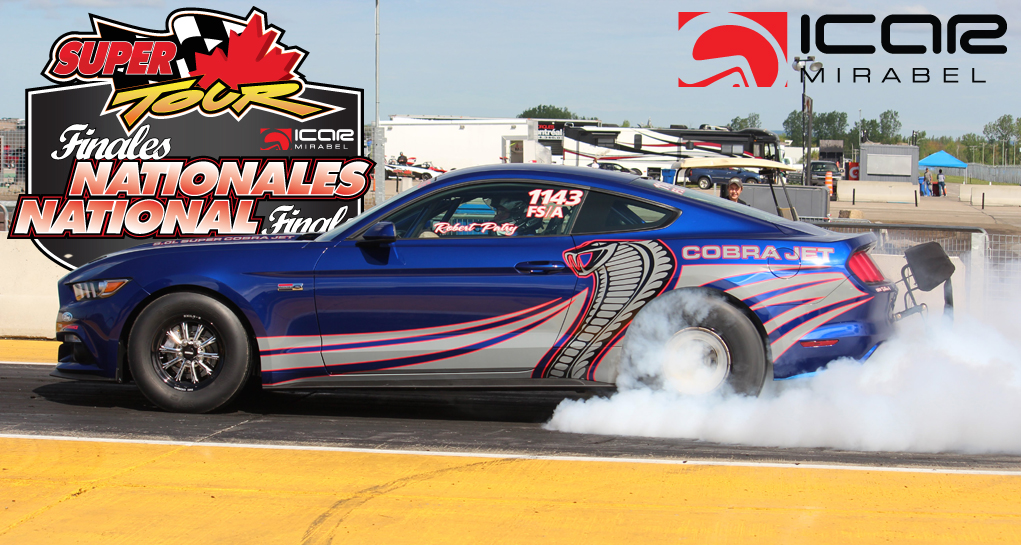 One of the most anticipated events of the year, the PARA Performance Super Tour National Finals presented by DragRaceQuebec.com and NAPA Auto Parts will be held this weekend at ICar Mirabel.

For many, the Bracket Finals race means a last outing before the off-season. For this reason, the number of entries is always very high at this event. In addition to the best entry fee / payout ratios in Quebec, the Super Tour team offers you fast turnaround and a memorable party in the evening!
The activities start on Friday with parking at 10:00 in the morning. Racers will be able to do time runs at 4 pm for $20. Two Gambler's Races will be presented at 7 pm. Entry for Super Pro is $100 and Pro $50. All the money collected is 100% payback to the racers. General admission for Friday is $15, Saturday and Sunday $25 per day or the 3-day full weekend is $45. Racers are admitted for free with their weekend entry.
The main event begins Saturday morning with time runs starting at 9:30 and the eliminations starting at 12:30. Weekend entry for Super Pro is $350 for a total of $ 16,200 in payouts and entry for the Pro class is $175 for a total of $ 7,000 in payouts over the weekend. Payouts are 100% guaranteed regardless the number of entries. The Super Tour offers racers the largest payouts to the winners, but is also the only series to pay down 16 spots in each category. Do not forget, no refund is possible with the purchase of a weekend package. However, you can transfer your entry to another racer.
A food truck will be on site in addition to the famous grills offered free of charge to all racers. Two pizza slices with a French fries are included with each Super Pro and Pro weekend entry deal. Spectators and teammates will be able to purchase tickets at a cost of $ 10.
The famous Saturday night party will take place under the tant with all-you-can drink beverages! The Jr. Dragster class will compete on both days.
Last year Frank Angers and Fred McDonald had won the Saturday races and Frank Mark Jr. and Bruno Hallé were victorious on Sunday.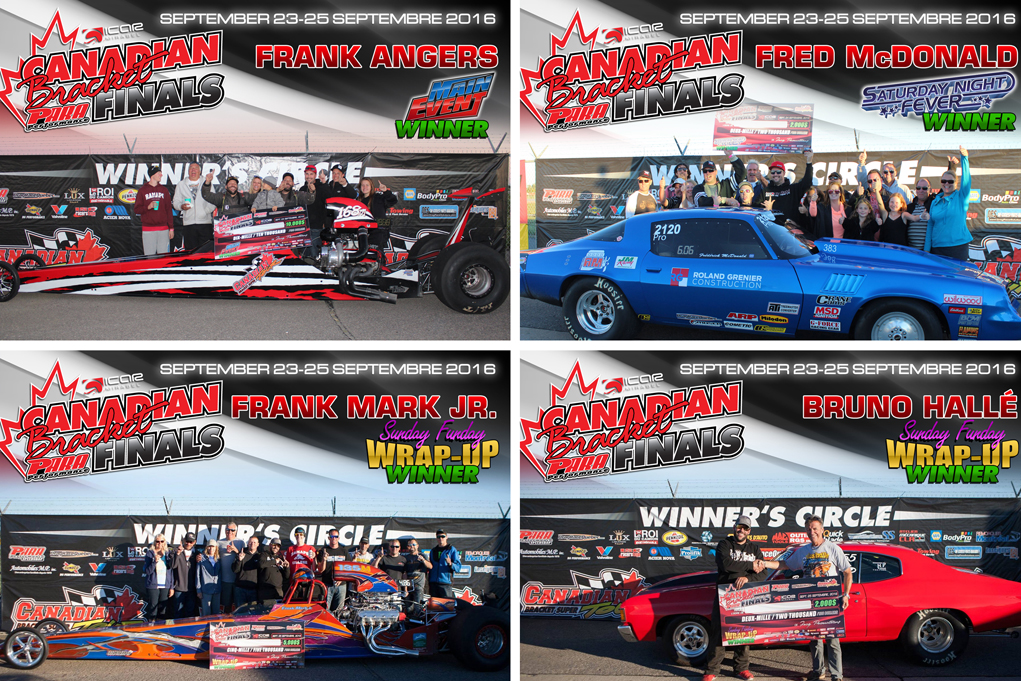 The Bracket Finals summary will be broadcast on RDS2 as part of Festidrag.tv
The Super Tour team is waiting for you this Friday for the last time this season at ICAR Mirabel for the PARA Performance National Finals!