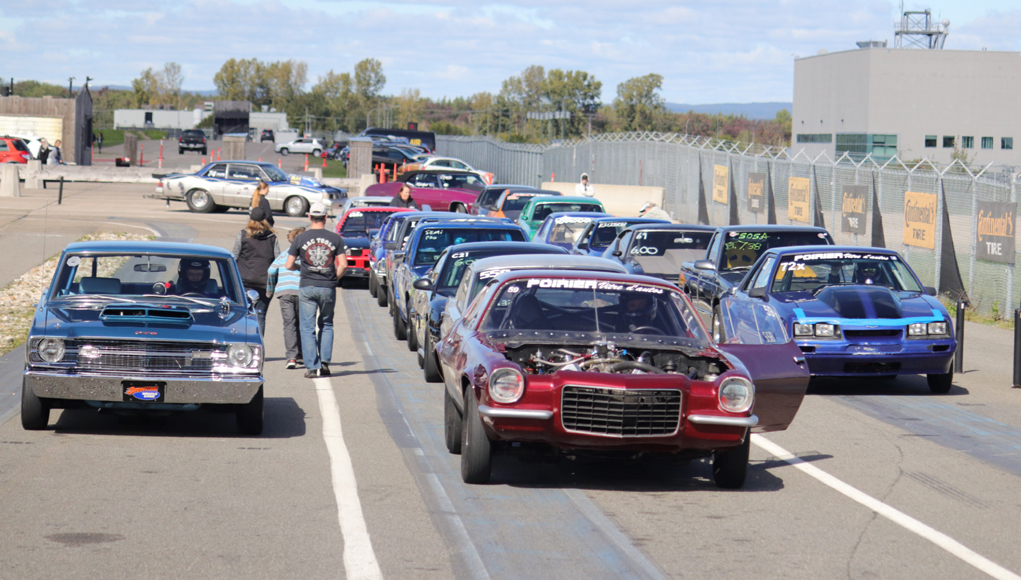 The first two racers of the 2019 National Championship will take place this weekend at ICAR Mirabel as the weather looks to be very favorable this weekend in northern Montreal. This round is presented by NAPA Auto Parts in collaboration with Ventilation Jean Roy and Automobiles MP.
The same winning formula is back for a fourth consecutive year. That is, a $350 entry for Super Pro with two 5,000$ to win races and $ 175 for the Pro class with two $2,000 to win races. The Junior Dragster class is also presented with entries at $60 for 2 races.
New this season, the Top Sportsman class will be in action at both Mirabel and Napierville events. Several racers have already confirmed their presence! The winner will take home $1,000 and the entry is only $ 100 if you are already registered in Super Pro. Qualifications will be held on Saturday followed by eliminations on Sunday afternoon.
The popular Octane Performance Gambler's Race on Friday will take place Friday by the end of the day. The 100% racers payback formula is used for this race. Super Pro and Pro cars are separated as long as possible during eliminations.
The Party MRA
Always well appreciated, the MRA party in the evening with BPR grills cooked by Chef André from Remorques Montreal. The party is exclusive to Bracket Super Tour racers and their team members.
Schedule
Parking will start at noon on Friday. Time runs will be from 4:00pm followed by the Gambler's Race at 7:00pm. Saturday the gate will open at 8:00 in the morning. Time runs will start at 9:30 and the first round of elimination will be presented at 12:30. Sunday's qualifying will be at 9:00 am followed by eliminations at 11:30.
Members Registrations
You still have time to register for the 2019 Championship in the Super Pro and Pro categories. Each member will receive a free Super Tour cap that will be distributed this weekend at the Beaulieu-Poitras Racing trailer.
Thank you to the sponsorsThe Bracket Super Tour would like to thank all its sponsors for this season: Bernard MNJ, Para Performance, DragRaceQuebec.com, Valvoline, NAPA Auto Parts, Quick Blade Wipers, Metaux Angers, Speedy Auto Gatineau, B & G Performance, Brossard Performance, Atelier CP Performance, Ogilvie Auto & Fleet Service, AC Towing, Pointe Claire Steel, Remorques Montreal, Ventilation Jean Roy, Octane Performance, Automobiles MP, Beaulieu Poitras Racing, SS Ventilation, SFG Promotions and Enseignes RDL For more information, follow the Bracket Super Tour on Facebook or visit www.BracketSuperTour.ca