The Super Tour National Finals also called the Bracket Finals were held a few weeks ago in Icar Mirabel. With a perfect weather forecast, event promoters were expecting a record number of entries this final big race weekend of the year in Eastern Canada.

It was over 150 racers per day who showed up at Icar to races and drink at the famous Saturday night party which was once again epic!
Friday nigh race was unfortunately canceled after on time run due to the timing system, but the Super Tour crew managed to fix it all in the evening thanks to Derek Malcolm and Fred Angers who worked hard all night to fix this major problem.
On Saturday, over 70 entries for each of the Super Pro and Pro categories were recorded. The $ 5,000 Super Pro winner was Brandon Barker from Belleville, Ontario with his Diamond Dragster over Troy Davis from Ottawa with his American Dragster. Barker has won a couple of times this season including the prestigious Bracket Bonanza in Luskville last August. The semi-finalists were Joel Lapierre from Magog with his Chevy S10 and Dale Gauthier from Belleville, Ontario with his Chevy Camaro.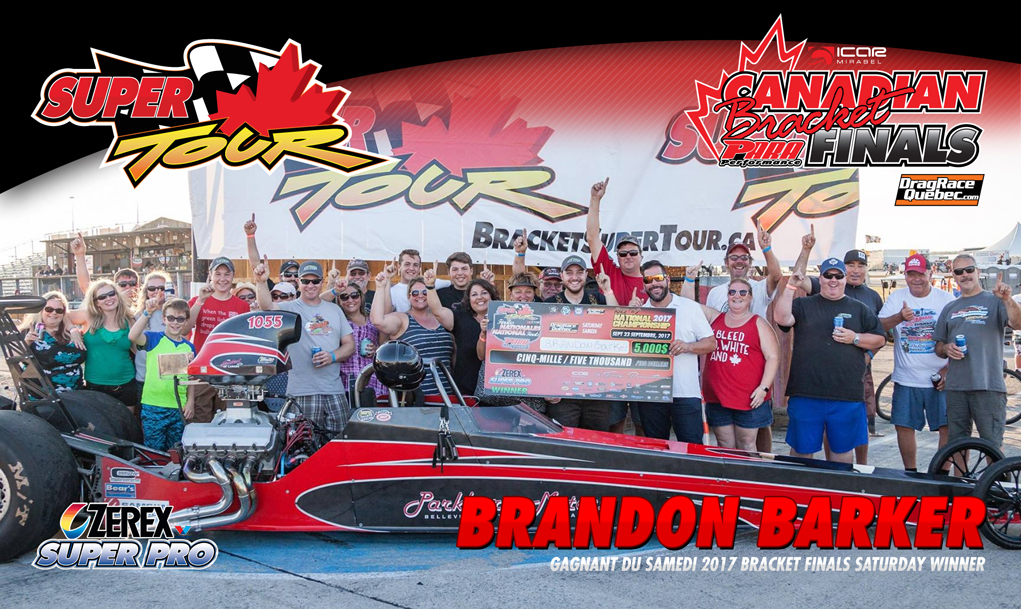 In the Pro class, the $ 2,000 victory went to Adam Bitzanis from Montreal aboard his Camaro, which he usually uses to compete in Super Pro. Bitzanis met Ontario's John Chatwood in the final.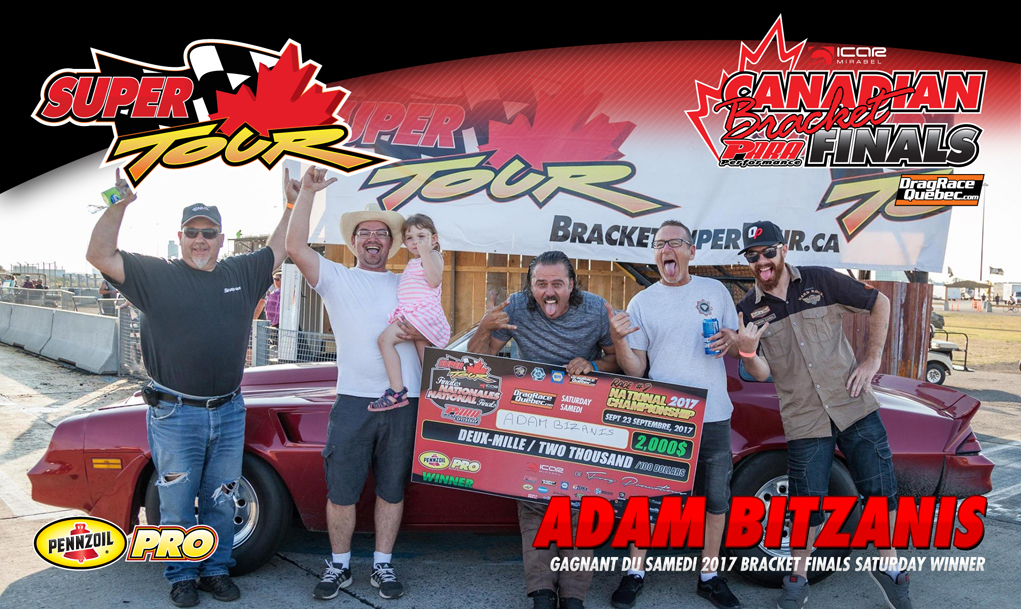 On the Jr Dragster side, it was Landyn Urslak who won against series champion Naomi Laflamme in the final. 15 entries were registered in this class.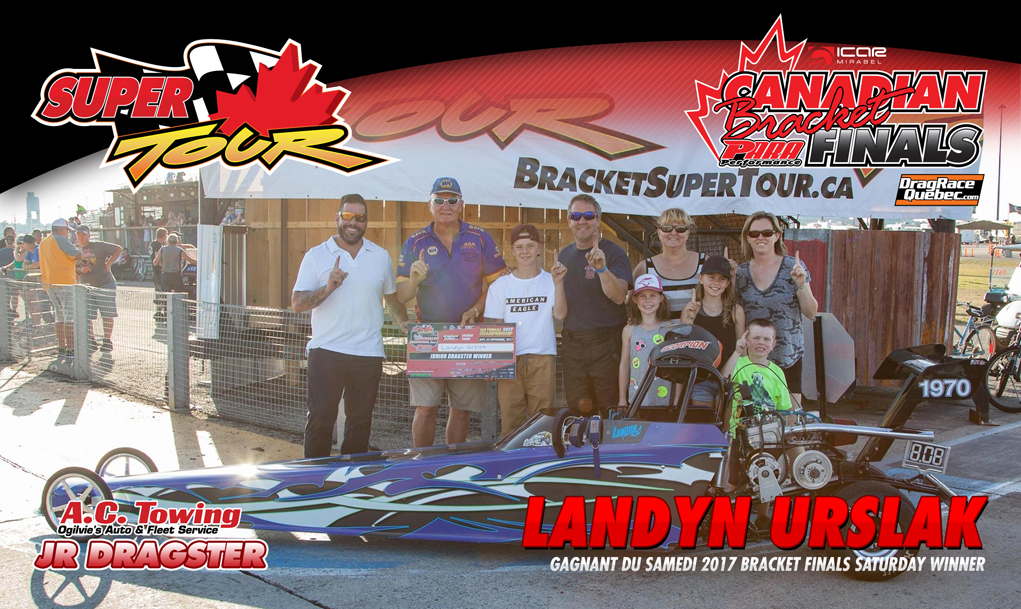 Shortly before 6:00 pm the races were all over and the festivities began! The food truck was on site to serve pizza and fries, the grillades was cooked by Chef André helped by the Costonaros and everything else that we unfortunately cannot talk about … Another epic evening signed 100% Angers fun!

Sunday's Super Pro saw Frank Angers winning the race in his roadster against New York's Mark Goyette in his Dan Page Dragster. The semi-finalists were Russ Adams and Mike Chénier.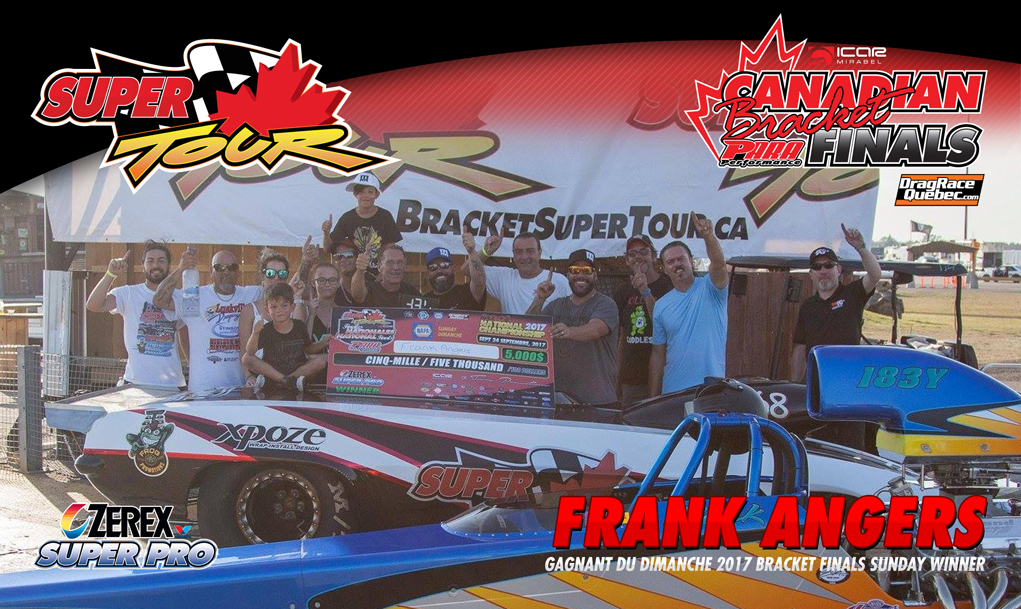 In the Pro category, another Belleville racer was in the final, while Glen Tendy won this one against François Béland from Quebec City and his Ford Mustang. The Quebec City contingent was well represented in the Pro category with 3 drivers out of 4 in the semifinal on Sunday. Dany Morand who lost to Beland and Éric Monaghan who lost to eventual race winner Tandy.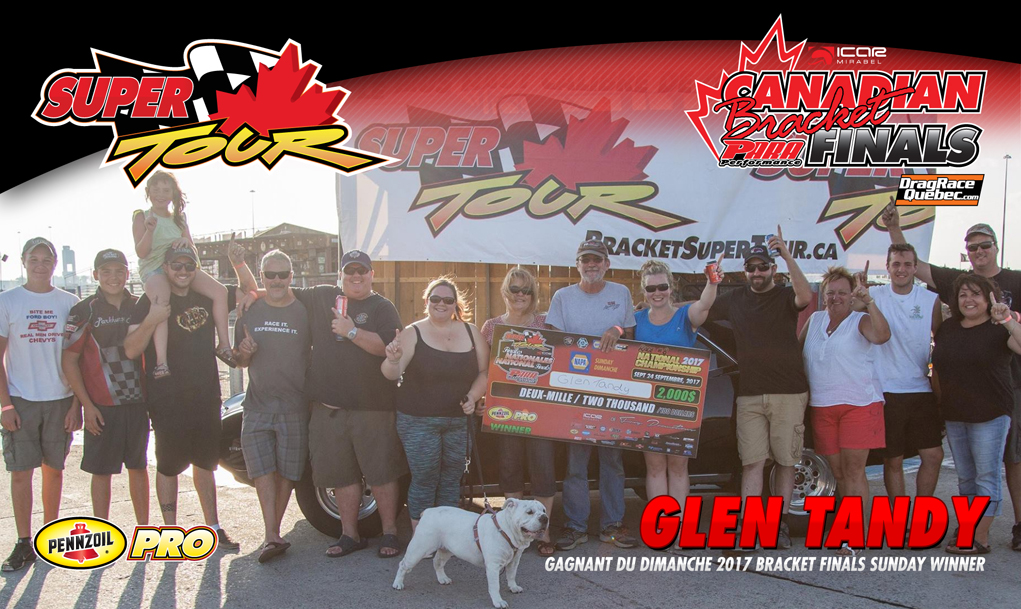 Jr. Dragster's saw Brody Bellefeuille winner the final race of the year.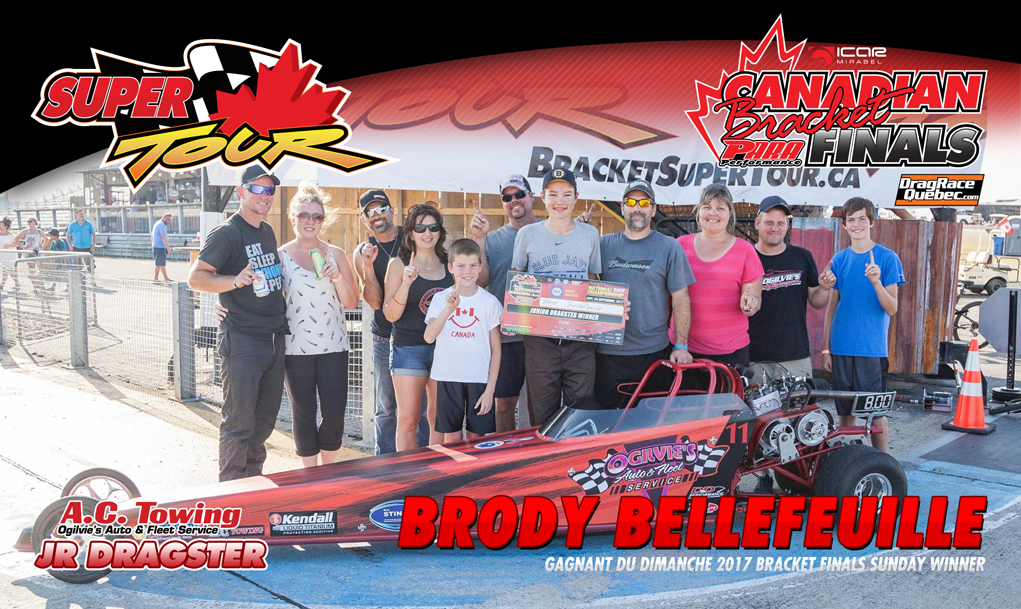 Super Tour Race Director Arnie Malcolm said that the situation with the timing system must be rectified before other races are presented at Icar. The Super Tour team also announced on Saturday night that the series would return next year with an extra weekend to the calendar. The tracks, dates and details about the 2018 season will be announced soon on DragRaceQuebec.com!