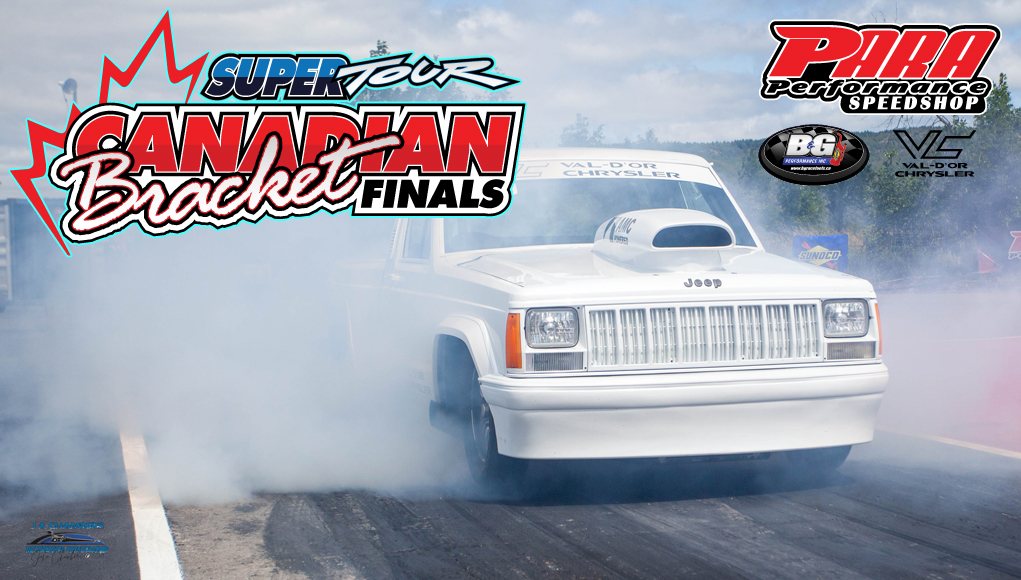 The 7th edition of the Biggest Drag Racing Party, the Canadian Bracket Finals presented by PARA Performance in collaboration with B&G Sunoco Race Fuels and Val-D'Or Chrysler will ultimately take place at Luskville Dragway rather than ICAR this year.
The three-day event will take place on the usual dates on September 24 to 26. On tap, two $2,000 to win races in the Pro category plus one $10,000 to win one race and on $5,000 to win race in Super. The Juniors will also be on the program like at all the Bracket Super Tour events. Gambler's Races could take place on Friday if the necessary track staff can be present for the occasion.
Don't miss the Métaux Angers Party on Saturday evening with bacon, hot dogs and drinks!
Races on Saturday and Sunday will be the last two for the National Championship in all categories.
For more information, watch the Bracket Super Tour Facebook page and visit www.BracketSuperTour.ca