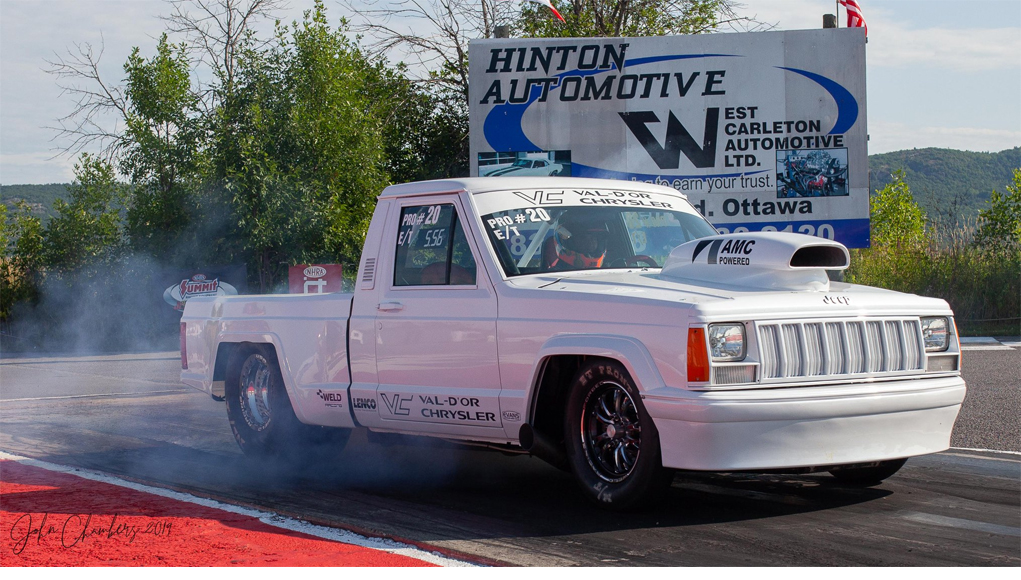 The last two rounds of the Bernard MNJ Bracket Super Tour before the Canadian Bracket Finals will be held this weekend. The event presented by Speedy Auto Service Gatineau in collaboration with Ogilvie's Auto & Fleet Service and the Quick Blade wipers will attract a good number of racers at Luskville Dragway in Pontiac County, near Gatineau, Quebec.
The popular Super Tour formula will be in place while the Super Pro winners from Saturday and Sunday's races will receive $5,000 with a $350 weekend entry fee. In the Pro category, the winners will win $ 2,000 each while entry fee is set at $ 175 for both days.
The Octane Performance Gambler's Race will be held on Friday night with time runs at 4pm and eliminations around dinner time. Saturday, time runs will begin at 9:30 in the morning and eliminations will be at 12:30. To allow racers to leave earlier, Sunday activities will begin at 8:30 in the morning.
Changes for the MRA party
The traditional racers party presented by Métaux Angers will exceptionally take place on Friday night after the Gambler's Race. Track promoter Arnie Malcolm have a surprise for and wished to have Saturday night cleared for the occasion. The famous grilled bacon will be offered Friday evening.
Derek Malcolm and Darren Frasso are leading in Super Pro
With two wins in the last two rounds, Derek Malcolm is currently leading the rankings wheeling his American Dragster with a total of 3,900 points. His fellow ontarien Russ Adams is following him very closely at just 200 points behind.
This season, two Super Pro champions will be crowned, a dragster and a door car champion. Darren Frasso from Belleville, Ontario is the current leader on the door car side. He is in third place of the combined standings ahead of Dave Rennie from Ottawa.
The best score among Quebecers belongs to the duo composed of Jean Harvey and Richard Arnold in 5th place overall.

Roy in control
Jonathan Roy from Val d'Or occupies the first position in the Pros standings with a 600 point lead over Tim Fearry from Luskville. Mark Thompson, Stephan Ballantyne and Russ Fraser complete the Top 5. Yves Poirier is the best Quebec resident driver in 6th place.

Still a long way to go!
The ranking of the two categories could very well change since four rounds are still on the program. Due to the cancellation of the Napierville event earlier this season, the Bracket Super Tour promoters made the decision to count the last two races of the season at the Bracket Finals at the end of September. Racers therefore have several chances to perform and improve their score by the end of the season.
For more information on the Bracket Super Tour and the Canadian Bracket Finals, follow the Bracket Super Tour on Facebook or visit BracketSuperTour.ca