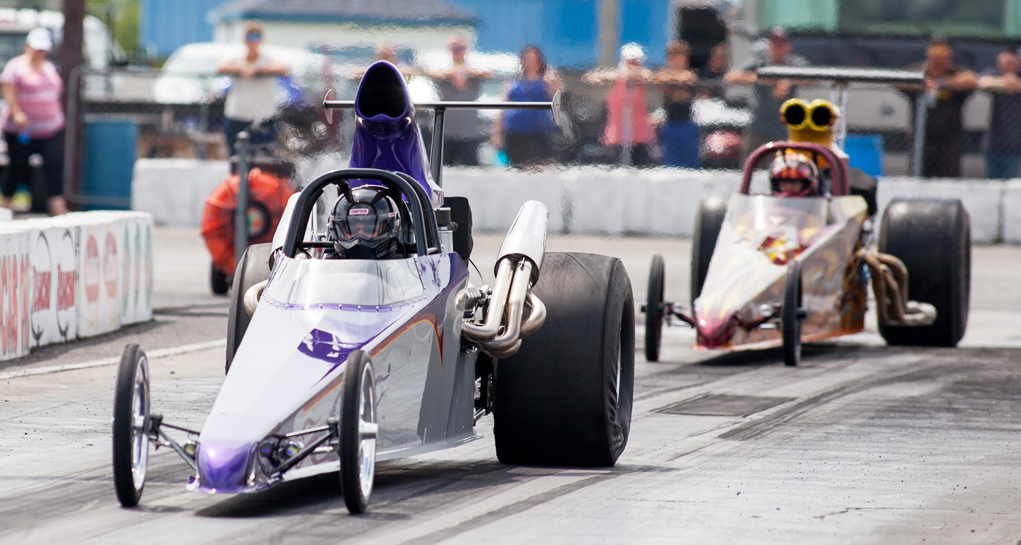 The Bernard MNJ Super Tour launches its season of activities this weekend June 16 and 17 at Napierville Dragway. The event presented by Valvoline Canada in collaboration with Precision Mecanique Yvon Chabot and Rudy Performance Shop uses the same winning formula as the previous years with a fast turnaround, great vibe and an epic party in the evening!

Races begin Saturday morning at 9:00am with two rounds time runs for all three classes in competition EML Mecanique Super Pro, Quick Blade Wipers Pro and Ogilvie Jr. Dragster followed by eliminations at 12:30. The 100% Payback D&D Performance Gamblers Race will take place around 5:00pm and the MRA Party will start at 7:30 pm.
Entry fees are $350 weekend deal for Super Pros, $175 weekend deal for Pros and $80 for the Jr.Dragster Weekend. No spectator fees for the racers. By taking advantage of the weekend combo reduced rate, no refund will be made in any case. A rate is also offered by the day. You may sell your entry by yourself or transfer it to another driver. All races are on the 1/8 mile.
The Super Pro class winners will get $ 5,000, the Pro class winners will get $ 2,000 and the Jr. Dragster class winners will receive $ 250. The Bracket Super Tour is the only series or championship in Quebec to reward the last 16 drivers in Super Pro and Pro for each race the present.
Racers who wants to participate in the Super Tour National Championship can sign up at Jay Beaulieu's trailer to receive their free t-shirt. Registration is $100 for Super Pro, $75 for Pro and $50 for Jr. Dragster. The Super Pro Champion will earn $3,500 and a weekend entry at an SFG Promotions Race in the United States. The Pro Champion will receive $1,000 and a custom jacket and the Jr Dragster Champion will win $ 400 and a trophy. The 9 best drivers of the season in the Super Pro and Pro categories will receive a payout while drivers finishing from 10th to 15th place will get a refund for their championship membership fees.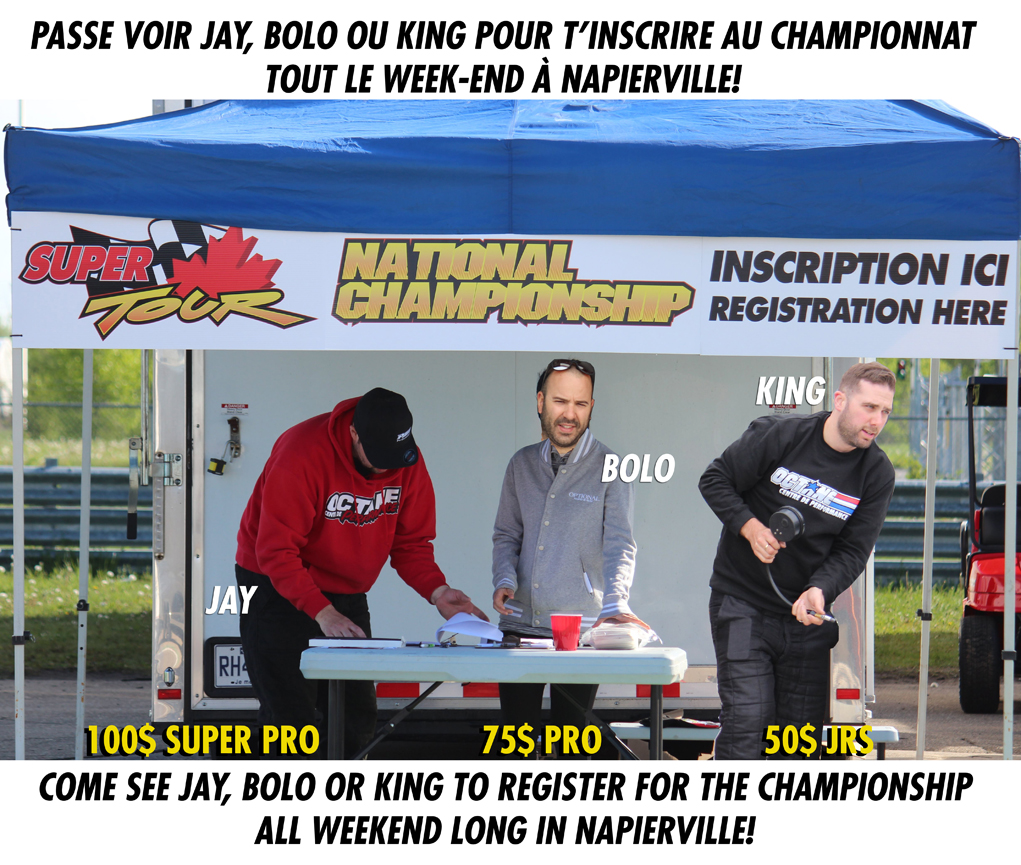 Several giveaways and draws are offered to championship members. The Octane Performance Bounty Bonus will go to the racer who takes out the winner of the previous race. Racers who has not won any round in a full weekend will be eligible for a raffle to win a one-month subscription to the ThisisBracketRacing.com website, and the Rudy Performance long distance bonus will be offered to the racer who has traveled the longest distence to participate in the event. Members will also enjoy the King's Grills, which will be cooked to perfection by our Chef André from Remorques Montreal followed by the 100% Angers Fun MRA Party!
The spectator admission fee is $ 25 per day or $ 45 for the weekend.
The Super Tour series is presented again this year thanks to many partners such as Bernard & MNJ, Pointe-Claire Steel, Roberge Mechanics Workshop, Valvoline, Jerome Landscaping Earthmoving, NAPA Auto Parts, Para Performance, D & D Performance, EML Mechanics, Quick Blade Wipers, Ogilvie Auto, SFG Promotions, MP Cars, AC Towing, Octane Performance, KM Equestrian Center, Rudy Performance Shop, Performance CP, Yvon Chabot Precision Mechanical, Brossard Performance, ThisisBracketRacing Elite, Montreal Trailers, Angers Metals, SS Ventilation, RDL Signs, DragRaceQuebec .com and Jean Roy Ventilation.
The next round of the Super Tour championship will be presented from August 3 to 5 at Luskville Dragway.
For information on the championship, you can contact Jay at 418-894-1112. For information on the event, you can contact Fred at 514-909-7108 and for information on the running of the races, you can contact Arnie at 613-224-1162.
Do not forget to visit BracketSuperTour.ca or the Bracket Super Tour Facebook page.