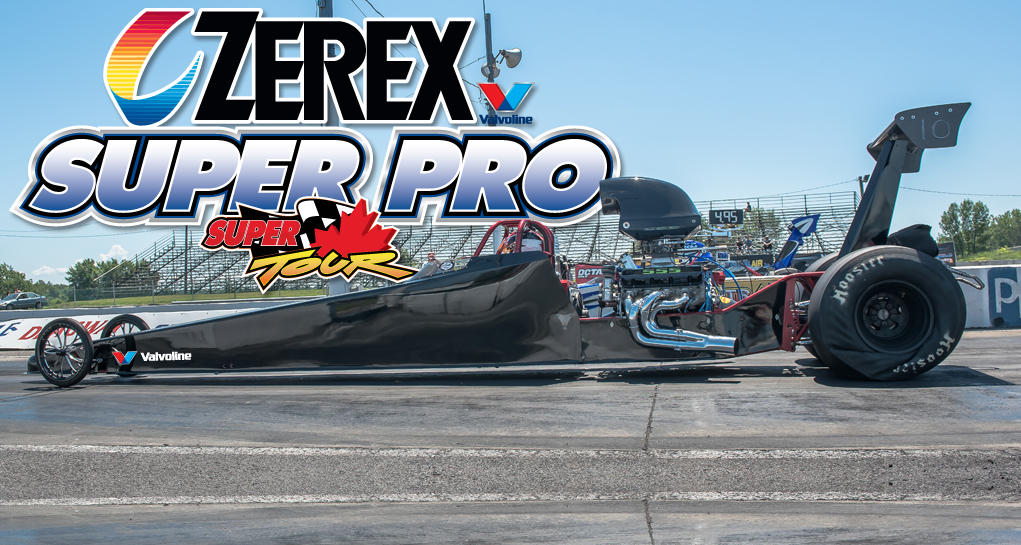 Frog Promotions and the Super Tour are proud to announce an agreement with Valvoline and its Antifreeze Brand Name ZEREX ™ to become the name sponsor of the Super Pro class for the upcoming Drag Racing season.

For over 70 years, ZEREX ™ has been protecting vehicles with high quality antifreeze. ZEREX is the leader in technology using chemical compositions approved by the world's leading automotive manufacturers and recommended by most light commercial vehicle and heavy duty equipment manufacturers. With more than 23 million cars and trucks on the road in Canada, ZEREX ™ offers consumers the right chemical composition for their vehicle, as specified by manufacturers.
"It's with great pride that the Valvoline family joins the Super Tour for this second season," said André Michaud, Territory Manager for Valvoline. Mr. Michaud confirms at the same time that Valvoline will be a Super Tour partner for the years to come.
Thanks to the people at Valvoline / Zerex for trusting Frog Promotions and the Super Tour to promote their Brand.
Here's the logo that will be used this season for the Super Pro class